FS: 2007 R1 Blue/Black R1 - With Mods - 9000 Miles - $6250 - Scottsbluff, NE
---
Selling my 07 R1, don't ride it much anymore and don't want to really store it for another winter. It has a lot of aftermarket parts! Its got custom paint: Laguna seca blue with onyx black, black has gold flake. Oem exhaust with race baffles (sounds amazing!) Carbon fiber front fender and carbon fiber exhaust covers, Gillies Tooling fully adjustable rearsets (Gold), Race rails, Clutch sliders, Blue LED fairing lighting, Smoked double bubble wind screen, Custom wheels, accessory switch (not hooked up to anything), 5 teeth up on the rear sprocket, 1 tooth down on the front sprocket. inegrated smoked tail light, smoked flush mount turn signals, I have gold bar ends but have not installed them yet, along with brand new seat an passenger seat which will be intalled before sale. The bike has been laid down once, everything damaged was replaced, the odo was replaced at 7,000 miles. New odo has 2,009 miles on it making a total of 9,006 actual miles on the bike. It has one dent in the gas tank from a hail stone about the size of a nickle, and the left side foot peg has some scrape damage but not bad. It's a great bike! Runs great, rides great, and sounds great! Asking $7800. I am willing to meet up to 200 miles, more if you cover gas. I'm located in Scottsbluff, Nebraska 69361. Shoot me a pm or text at 3086317539.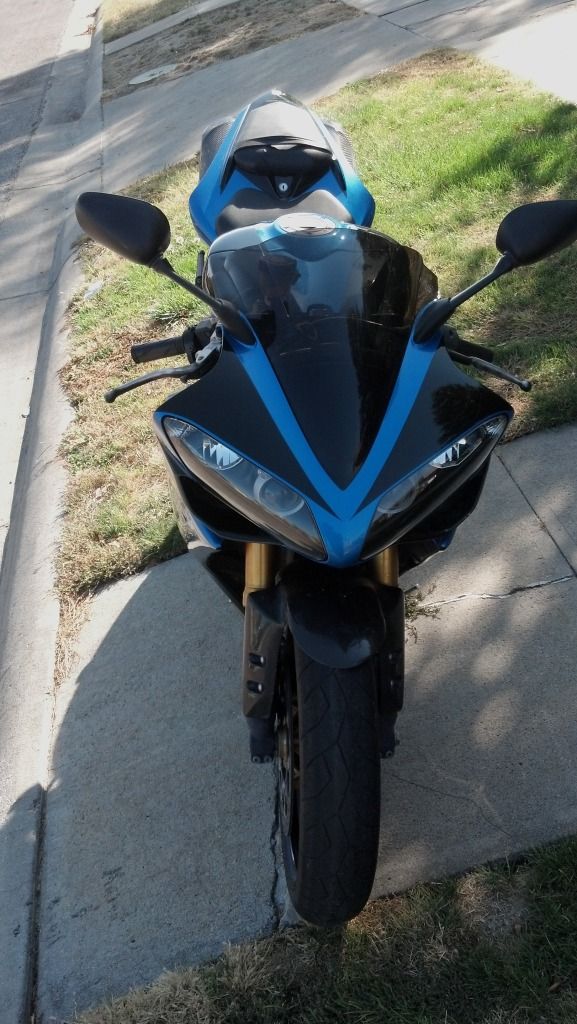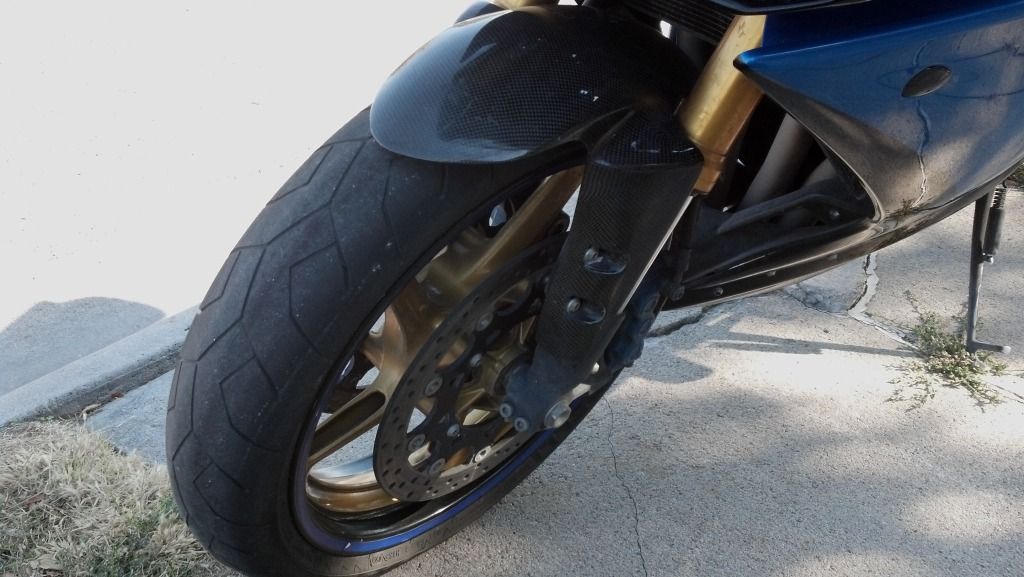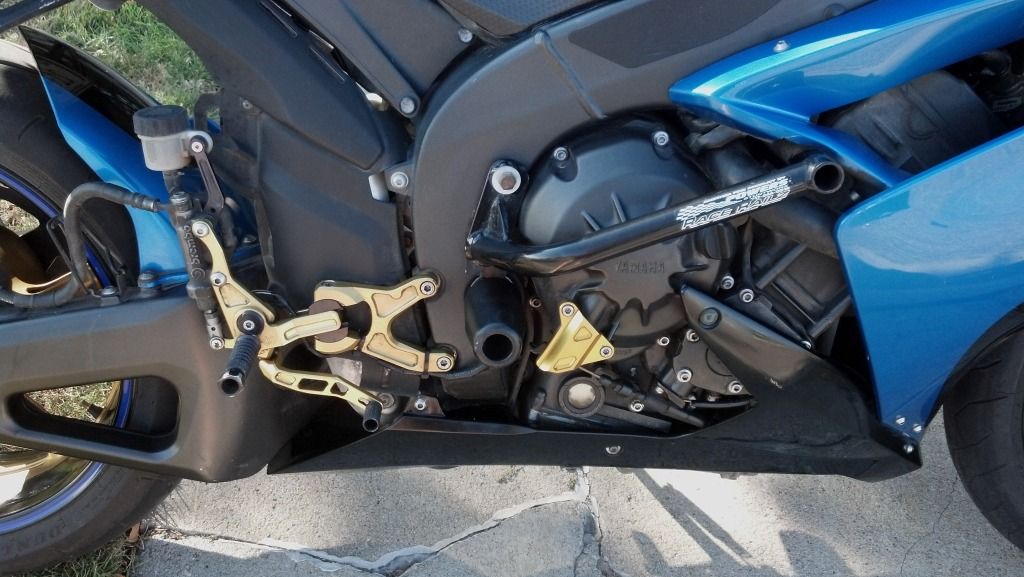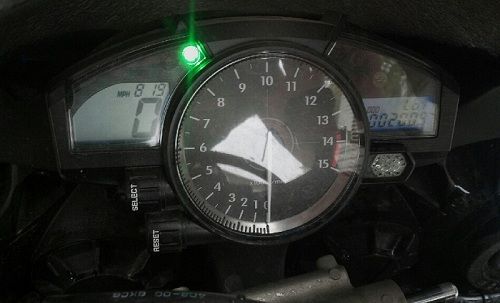 I will consider trade for a car or truck of equal value as well.
Just made this great wheelie.. did you see it?!
Join Date: Jun 2012
Location: South Georgia
Posts: 92
? about parts
---
hey, can u pm and tell me where u got the race railz... I need those BAD... Good luck with sale, paint looks nice..
I'm the happy go lucky mod!
Join Date: May 2003
Location: Farmington, MI
Posts: 21,658
Quote:
Bump...Would like this sold ASAP
Keep dropping the price until someone buys it!
---

sig pic courtesy of THE GODFATHER!
Greenstreak quote from Barber... "Woah... I have a log in my ass!"
TEAM: SO FAST SO CLEAN
TEAM: SO SCARED NO LEAN
Godspeed to my fallen brothers - elviswarrior, Gawarrior, Vman1300