SOLD: 2003 Black RC51 - With Mods - 6100 Miles - $6000 - Las Vegas, NV
---
SOLD
2003 Honda RC51 (SP2 version)
- clean title in hand
- 6100 original miles
- 130 hp & 72 ft/lbs on the dyno. Have charts for proof
- can be configured for street or track
- Ohlins 46PRXLS rear shock w/1.05 spring
- OEM forks w/ Ohlins 20mm valving, Racetech 1.0 springs, shorter top out springs
- Attack billet adjustable triple clamps
- Moriwaki billet rear suspension link
- Pirelli Superbike Pro slicks
- Scotts steering damper. Fully servced 04/12
- Alth front brake rotors
- OEM front brake calipers w/ new Vesrah RJL pads
- CRG billet clutch and brake levers
- Wave rear rotor
- Steel braided clutch and brake lines
- Apex billet fully adjustable clip-ons w/Vortex bar ends
- G2 throttle tube & cams
- Sato billet rearsets w/GP shift & custom, billet shift rod
- Alien Motion AM8 ultralight Lithium battery w/ custom under engine mount
- SP1 throttle bodies w/flow matched injectors for better torque
- Thorsten carbon fiber air box w/ custom rubber seal
- HRC basic racer wiring harness
- Yoshimura full exhaust system w/jet hot coating, custom O2 bungs, & M4 15" titanium mufflers
- CBR600RR coil packs w/custom machined NGK plugs
- Power Commander 3 USB w/custom advanced map
- Dynojet quickshifter
- DID EVR 520 chain
- Renthal 15/41 gearing
- Factory Pro shift star kit
- Sharskinz race bodywork. Professional painted 03/12
- custom decals by drippinwet.com
- Moriwaki carbon fiber radiator fins
- TurnOne Australia race undertail
- Zero Gravity double bubble windscreen
- Sato frame sliders
- T-Rex front axle sliders
- R&G swingarm spools/sliders
- Vortex keyless billet fuel cap
- OEM fuel tank w/dry break adapters installed for easier maintenance
- Solo subframe w/custom machined aluminum undertail enclosure
- Fresh Motul 300v and OEM filter. Changed every other trackday
- Fresh water pump seals and Engine Ice coolant. One trackday on them
OPTIONAL: If the buyer is looking for a truly exceptional RC51 I have a set of forged magnesium Marchesini wheels available for purchase with the bike. I will have tires mounted and installed on the bike for an additional $1500 which brings the total to $7500. Included with the wheels is an ultralight wave rear brake rotor and both 41 & 42 tooth Renthal rear 520 sprockets. These wheels sell for $4000 new and weigh a fraction of any other aluminum wheel on the market. I'm selling them individually for $2500 as they will fit any late model CBR1000RR as well. They truly transform the handling of the bike. The actual wheels can be seen in a couple of the photos on this page and as you can see they are in excellent condition. The OEM wheels will also be included as spares should the buyer opt to upgrade to the Marchesinis.
This is a very capable and well setup RC. The chassis is absolutely dialed and the stock engine makes plenty of power with the external mods and mapping in place. I just ran with the advanced group during my last track day at Spring Mountain and did not have any problems running a competitive pace. I bought this bike a little less than a year ago with 5845 miles on the clock. That means its only been ridden 255 miles in the last 11 months, 100 of which were on the street during the purchase process and first week of ownership.
I will throw in several spares and OEM parts including full service manual, key and lockset, kick stand, Yosh muffler, headlight, bodywork, exhaust header, wiring harness, Pro Tek rearsets, fairing stay, throttle bodies, airbox, rear suspension link, clip-ons, rear brake rotor, rear shock, custom street undertail with LED's, windscreens, Spal high flow radiator fans and more. I will also include a Trackside brand movable front wheel chock purchased new from Cycle Gear back in June. If the buyer is interested in racing and/or track days the BKS suit in the photos is also for sale.
All suspension work was performed within the last 8 months by Cogent Dynamics in North Carolina. Dyno tuning was performed at Fastline Performance here in Las Vegas. All custom work was performed by Mike "Irish" Hughes formally of Pat Clark Motorsports, now with Las Vegas Motorcycle Sales. These guys do fantastic work. I have all receipts documenting the build.
As stated above this could fairly easily be returned to the street if the new owner wishes. All the necessary parts are there. The OEM bodywork is clean but the new owner may choose to paint it. For an additional fee I can have it professionally painted to match the existing tank or however he/she chooses.
Owning an RC51 is also like owning a piece of racing history. No other production motorcycle has ever been manufactured by HRC (Honda Racing Corporation). Honda won the 2000 and 2002 World Superbike titles with this bike. It was purpose built to beat Ducati at their own game. This thing draws a crowd and receives compliments everywhere I take it.
All listed prices are firm. CASH ONLY. No payment plans and no scammers. I can deliver anywhere within a reasonable drive from Las Vegas/Henderson. I am not entertaining parting the bike out at this time. I will consider cash/trade deals for a track prepped, 2009+ crossplane Yamaha R1. I have dozens of additional hi-res photos so please feel free to PM me if you would like to see more or have any questions. Thanks for looking!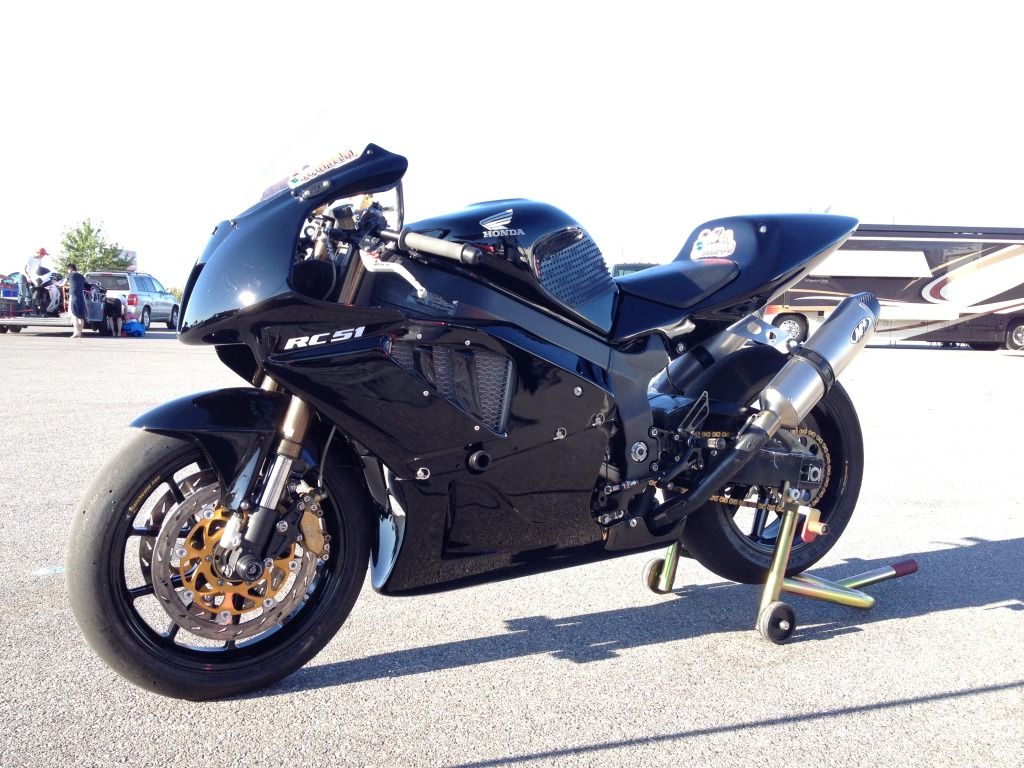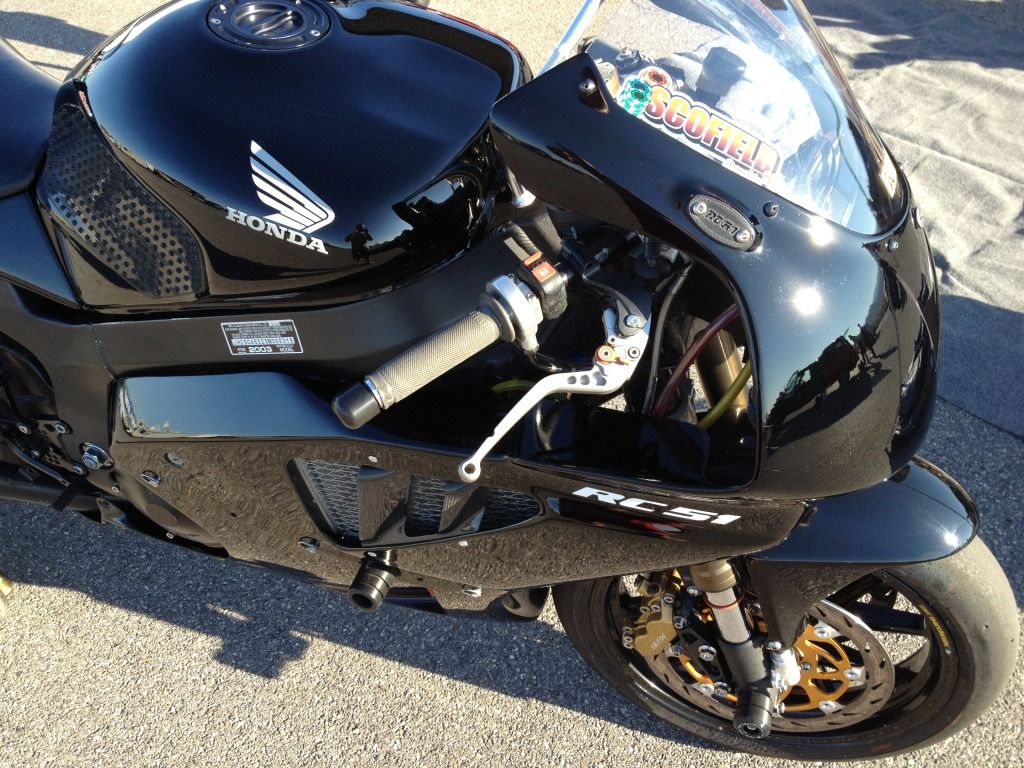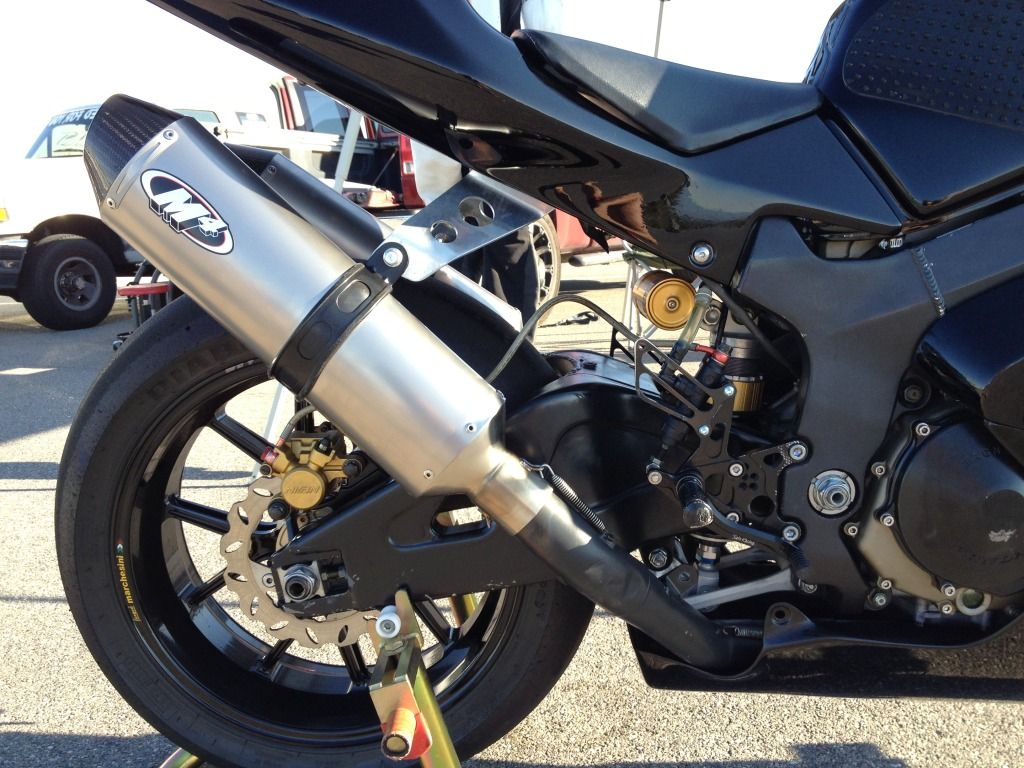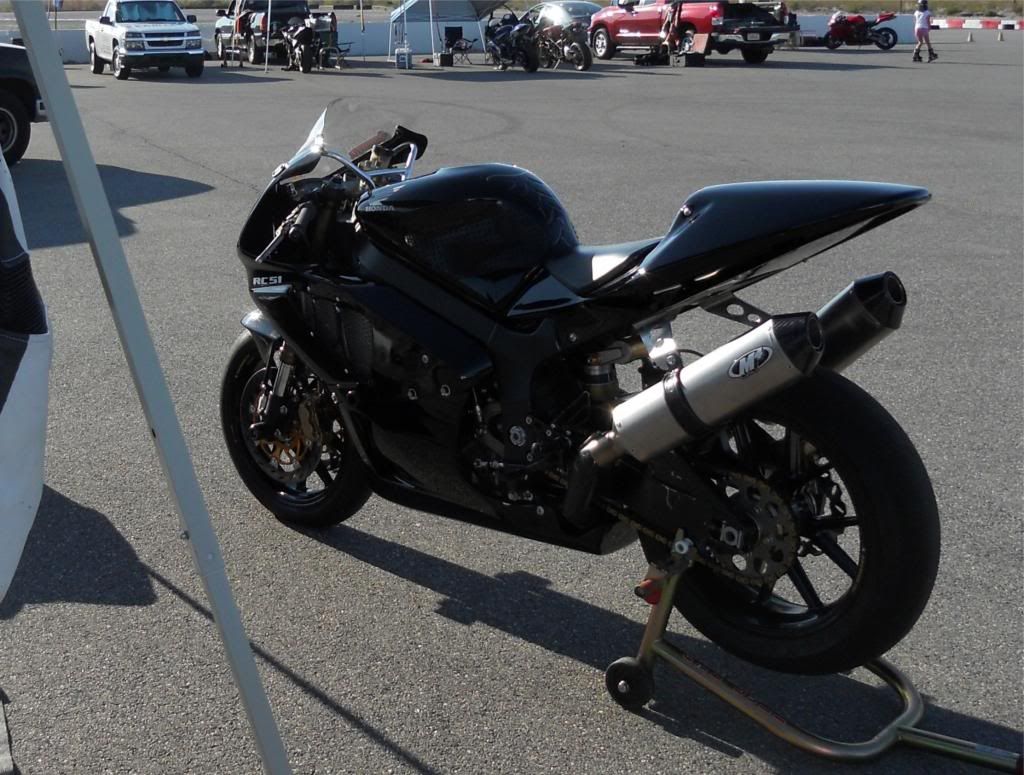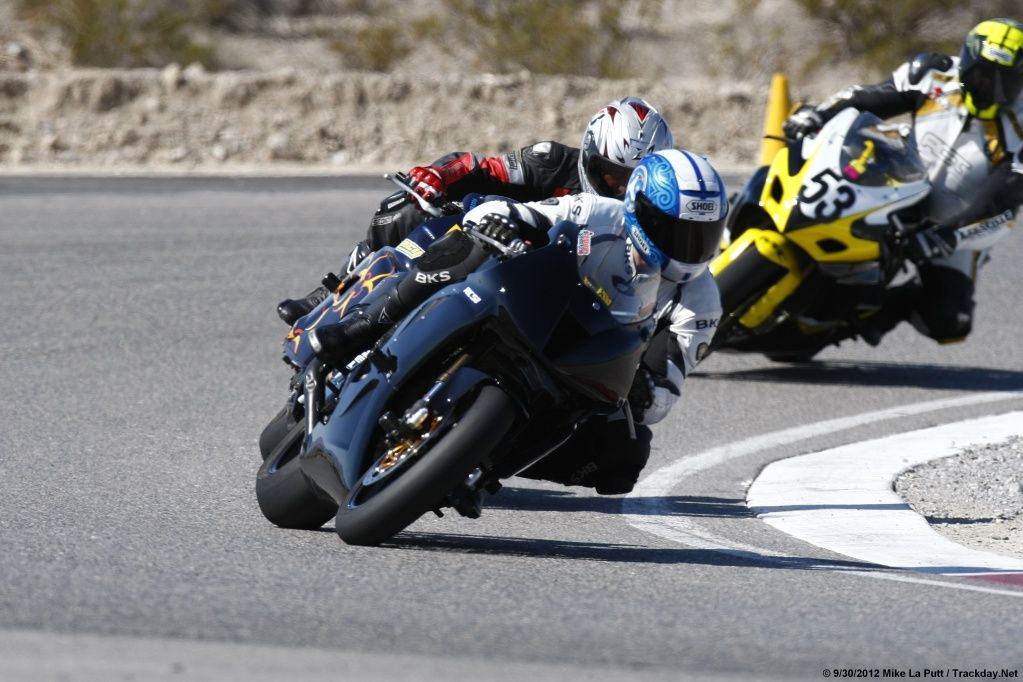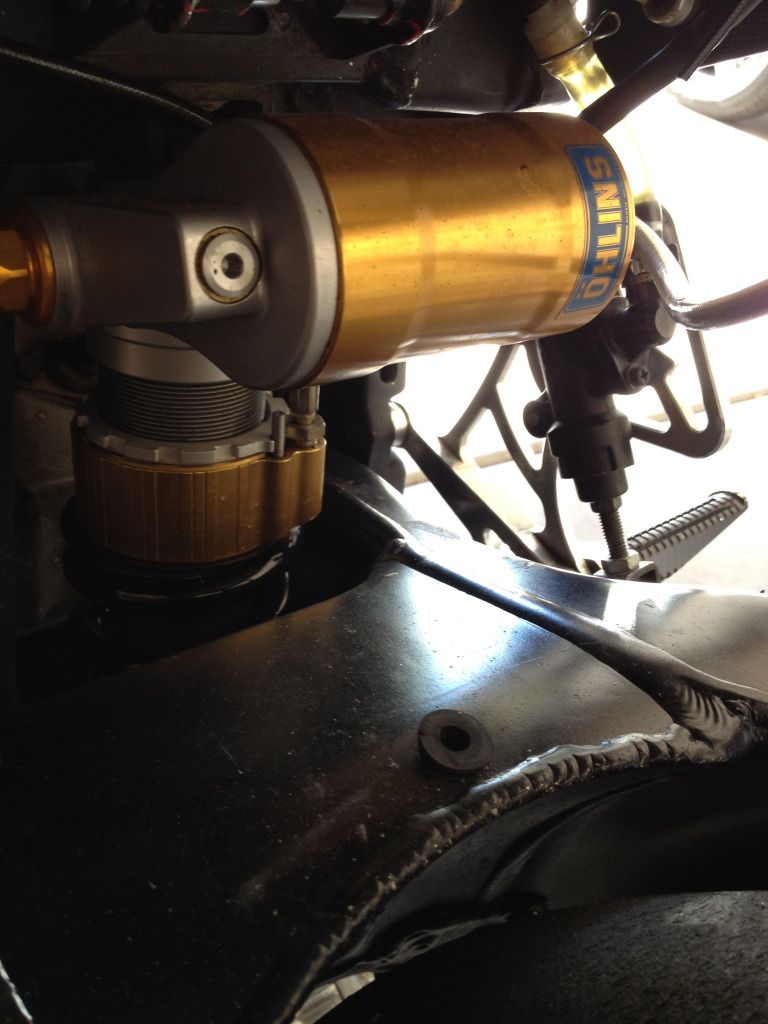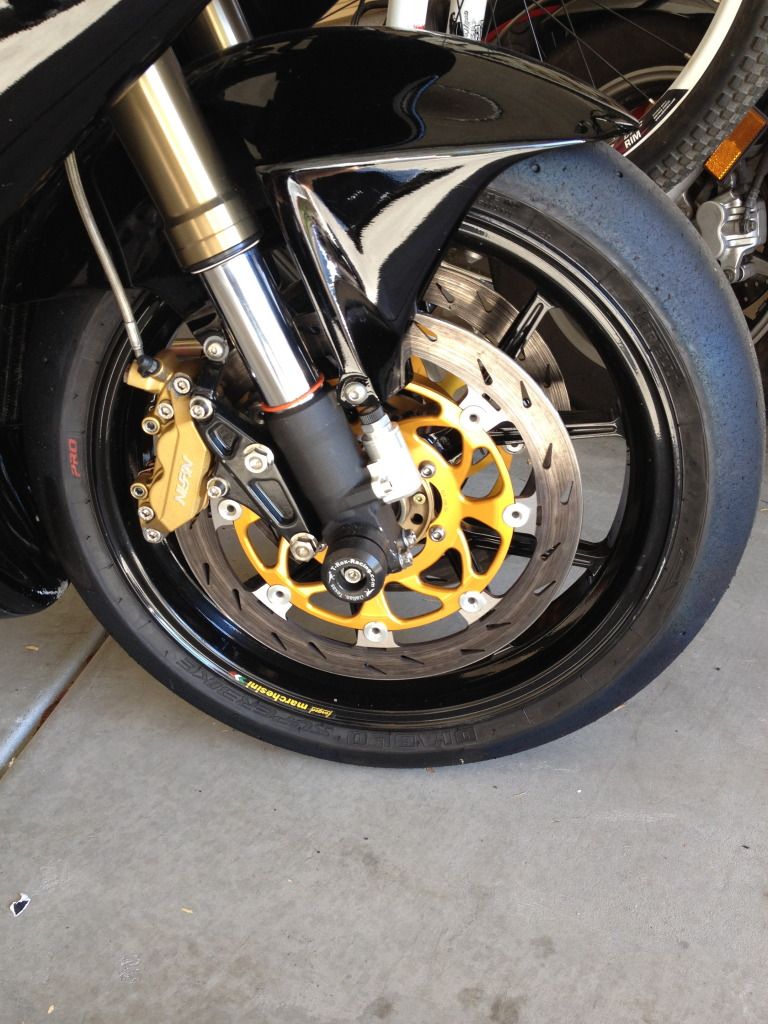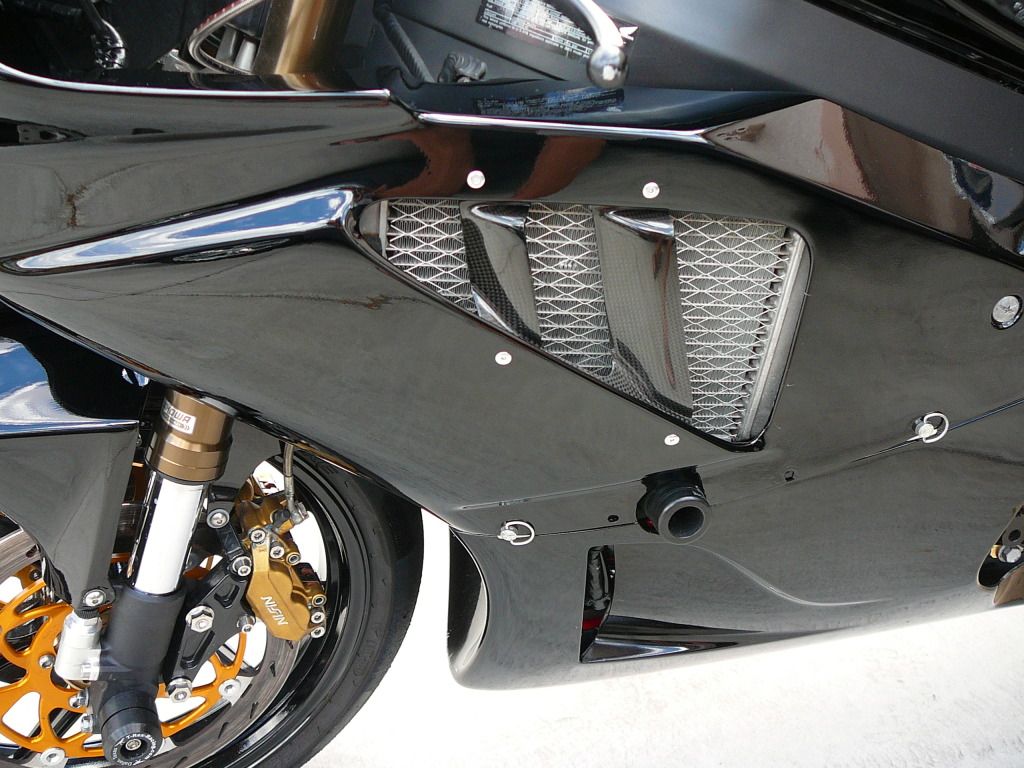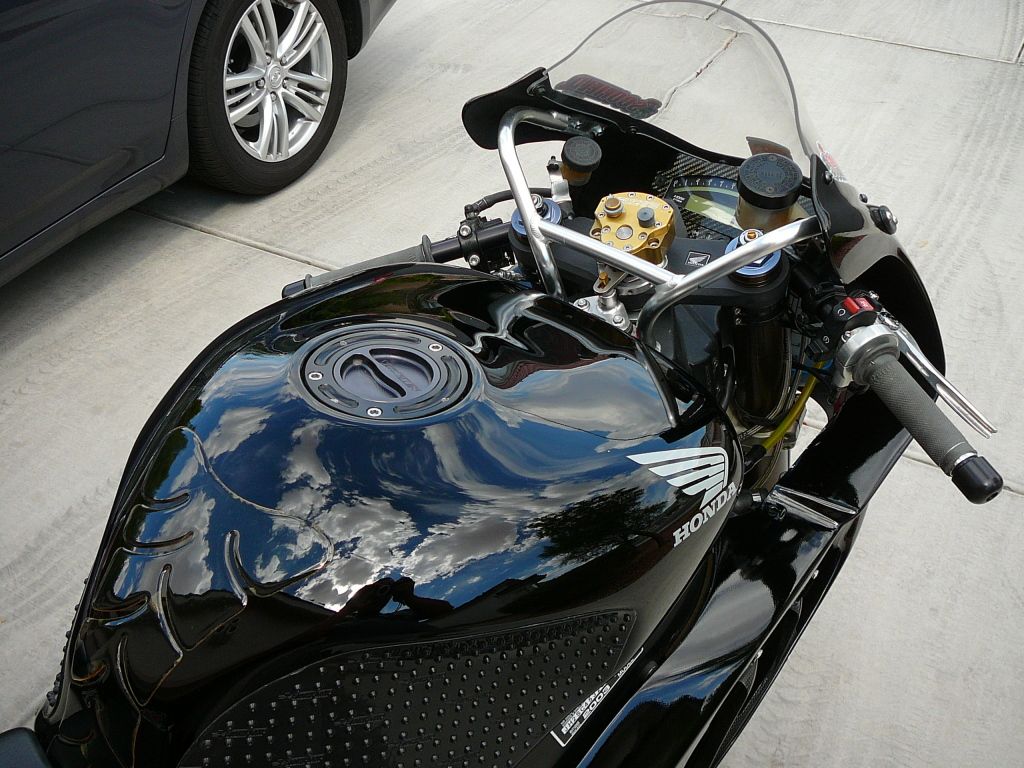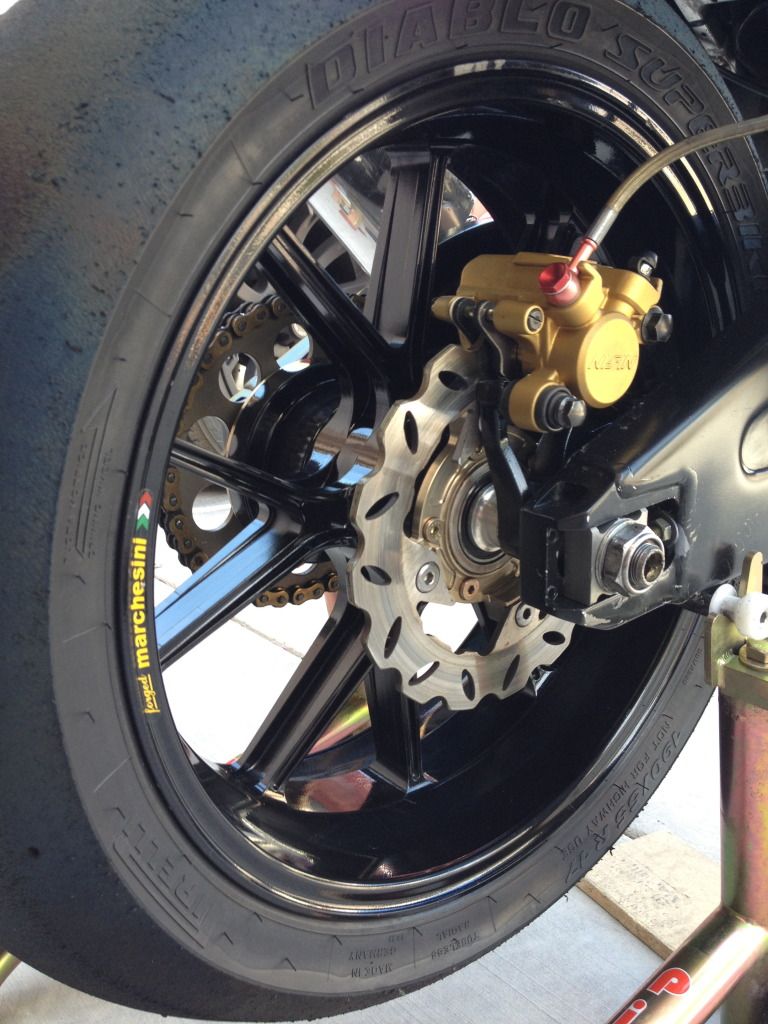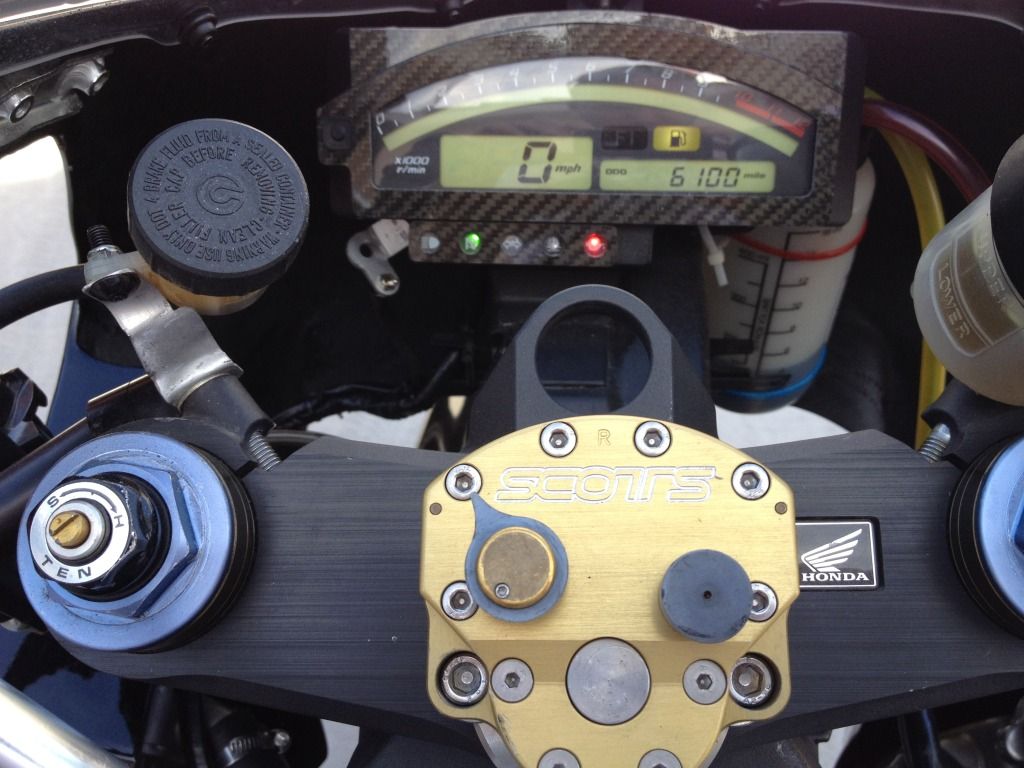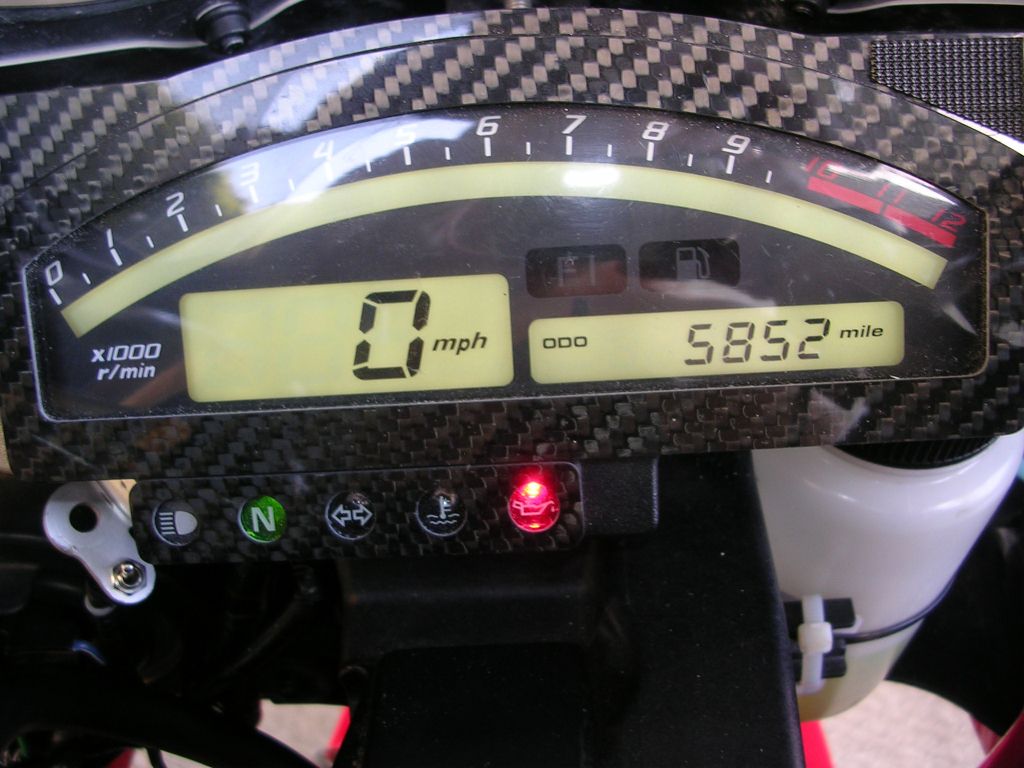 ---
Last edited by RC51racer; 12-23-2012 at

06:19 PM

.
I eat my R1
Join Date: May 2012
Location: WNC
Posts: 1,714
I know personally that this is a properly and meticulously sorted RC51. It's got everything. The suspension was also set up by one of the best in the country. Amazing bike!
Sweet bike, GLWS
---
You may all go to Hell, and I will go to Texas. -
Davy Crockett
Quote:
I'd rather be ass-to-ass with Kirk
I eat my R1
Join Date: May 2012
Location: WNC
Posts: 1,714
What caliper bracket is that?
Quote:
What caliper bracket is that?
OEM, powder coated black with Ti bolts
Beautiful bike!!! GLWS
---
Cheers!!
Andy
06 R1 50th Anniversary
01 Ducati 996
updated price and added photos
Very nice, GLWS
---
'06 50th GYT-R CarbonSlipons,Akra Y Graves stacks,blockoffs,covers BMCair Bazzaz Zafm Zfi mapsw Vortex w/520ERV3 Shogun sliders Vortex rearsets Renthal med.comp Ballistic12cell Stompgrip CRG levers Galfer SBK fr&rr rotors ProboltTi
'12 50th WGP#145. Graves full Ti carbon ex,stacks,blockoffs BMCair Yosh case,oilfill,yokenut,axleblocks Renthal w/520ERV3 CRG RC2's Watsen's Shogun framesliders Renthal med.comp Ballistic8cell ProboltTi
Lucky 13th R1-013Squadron Member
thanks. Really looking forward to jumping on a crossplane R1. Let me know if you know anyone who might be interested.
Will do !
---
'06 50th GYT-R CarbonSlipons,Akra Y Graves stacks,blockoffs,covers BMCair Bazzaz Zafm Zfi mapsw Vortex w/520ERV3 Shogun sliders Vortex rearsets Renthal med.comp Ballistic12cell Stompgrip CRG levers Galfer SBK fr&rr rotors ProboltTi
'12 50th WGP#145. Graves full Ti carbon ex,stacks,blockoffs BMCair Yosh case,oilfill,yokenut,axleblocks Renthal w/520ERV3 CRG RC2's Watsen's Shogun framesliders Renthal med.comp Ballistic8cell ProboltTi
Lucky 13th R1-013Squadron Member