Just made this great wheelie.. did you see it?!
Join Date: Jul 2015
Posts: 41
Attack Rearsets with an Akrapovic Evo GP
---
I ordered a set of Attack rearsets from TJ at RidersDiscount. I must say that his customer service is THE BEST in the biz!
Once the parts came in I was so excited to get them installed. The excitement came to a screeching halt when the exhaust bracket didn't line up at all!
I seen threads on people having issues with fitment but I ordered them anyway since I liked how they felt on my ZX10R. I thought maybe I would get lucky or something. Lol
Did some research and seen people drill holes in their brand new shiny rearsets. I thought that was crazy and there was no way I was going to do that. So I decided I would just mod the exhaust bracket.
You can see how far off it was. I had to grind down the lower mount and muffler side to even get it to fit.
Cut the bracket and had to do a little persuading here and there.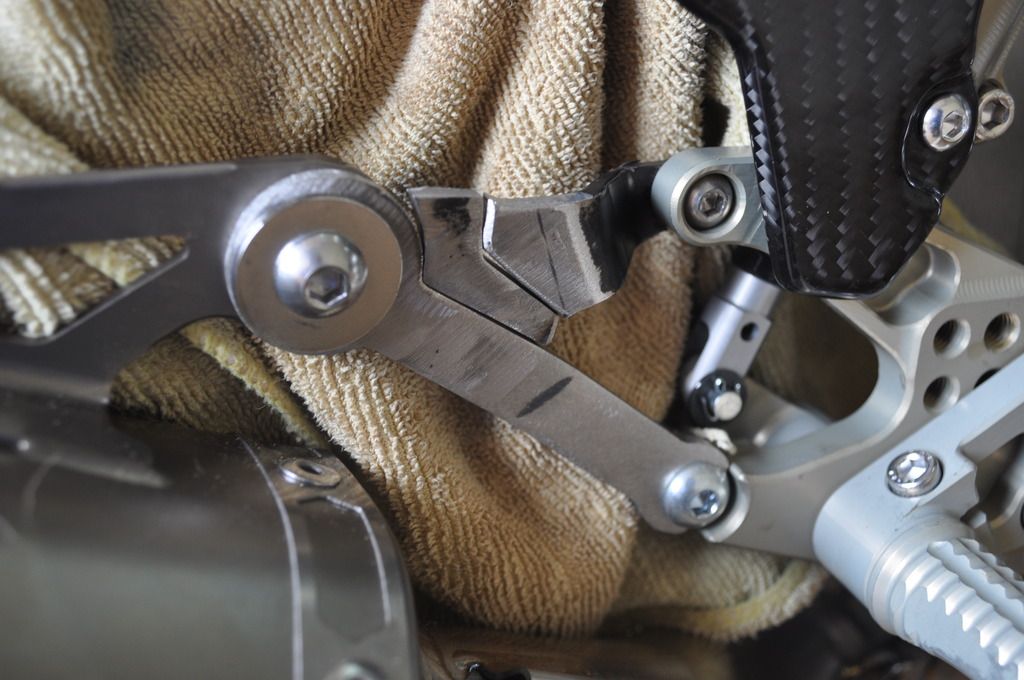 Here it is welded up and painted. Perfect fit!
I guess You can't expect a perfect fit from a part designed for racing… Now just waiting for a Graves brake spring!
Thanks again TJ!
looks good!
---
thanks petrol!!
I also have the Akrapovic exhaust and want to purchase the attack rearsets. Does anyone else have this exhaust with aftermarket rearsets that don't require modification? Hopefully a set as nice as this?
Thanks in advance

Sent from my SM-G920I using Tapatalk
Gian11
Join Date: Jun 2014
Posts: 1,069
some exhausts give problems with aftermarket rearsets. My previous graves system did not work without modding my rearsets exhaust bracket. Yet it worked perfectly with the Austin racing.
Same thing happened with my SPARK exhaust and my rearsets(which were already modified). I had to modify even further the exhaust bracket.

Good luck...