My R1 eats me.
Join Date: Jun 2016
Location: Mississippi
Posts: 9
2016 R1 Track Build - Years In the Making
---
Hello Everyone!
I posted in the new member forum a few weeks ago. I'm not exactly new to the forum, but I haven't really ever posted much. I figured its about time. I've learned a ton from this forum over the years just lurking about. Thought I'd say thanks!
I did a few track days about 5 years ago with a bunch of Forum members, but I was on my Ducati Monster... not exactly a great Track Bike... But I was hooked! I knew I needed a track bike as soon as I could afford one.
Since then I've been busy with school and have been away from the track for all of that time. Now I'm back! I bought my 16 Blue/Silver R1 new back in July of last year. I'd already pretty much planned my build out, but had to save up over the winter to make it happen. Special shout out to the wife who helped me save up to make it happen!
First thing purchased for the bike was a set of Cox Radiator Guards, and I took off all of the OEM reflectors.
Next up I put about 1500 street miles on her driving back and forth to work through the summer. Im lucky that one of the places I work (I have about 6 jobs...) has about a 45 min ride to work (in the cage, much shorter on the bike) on a nice curvy canyon type road! Man that rear tire wore out QUICK! had to replace it and just went with the stock RS10 for now. Put some Driven Captive Wheel Spacers on when I was changing out the rear tire. Also some lightech chain adjusters.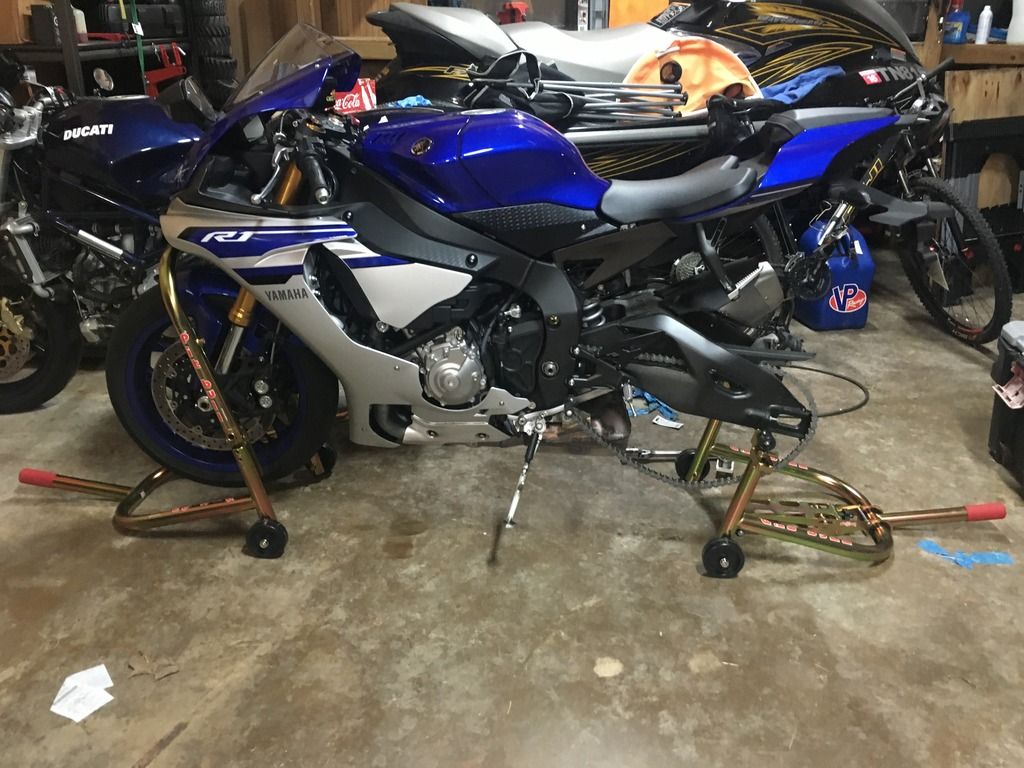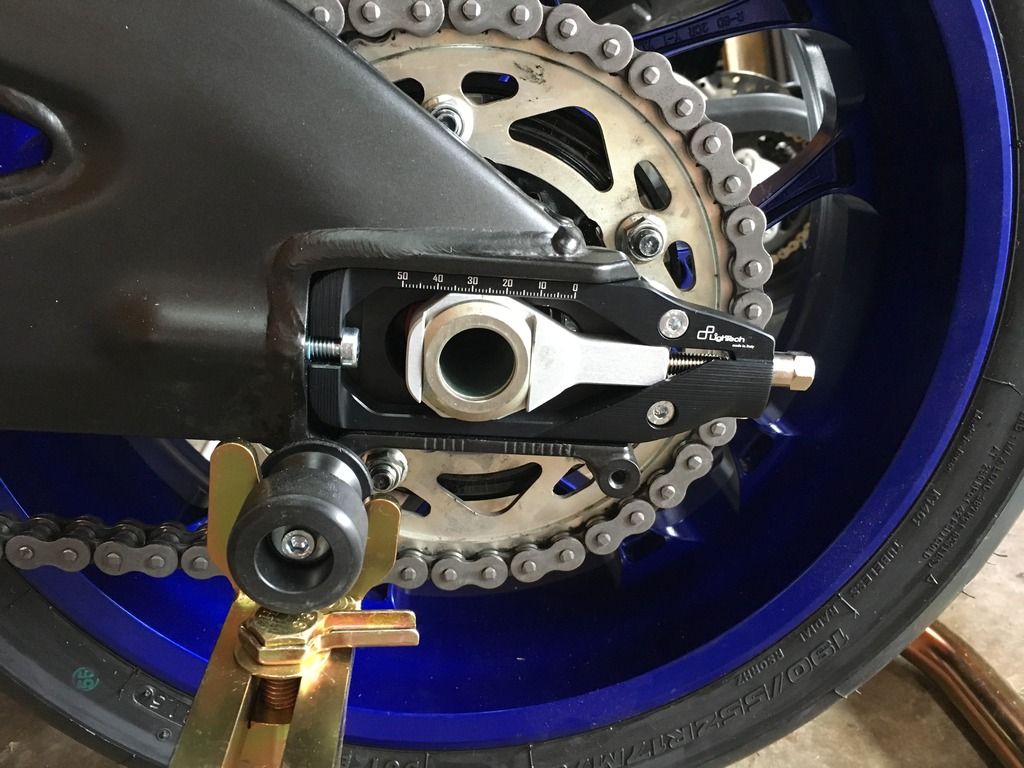 Here is the view out my window at work. Can keep an eye on my baby!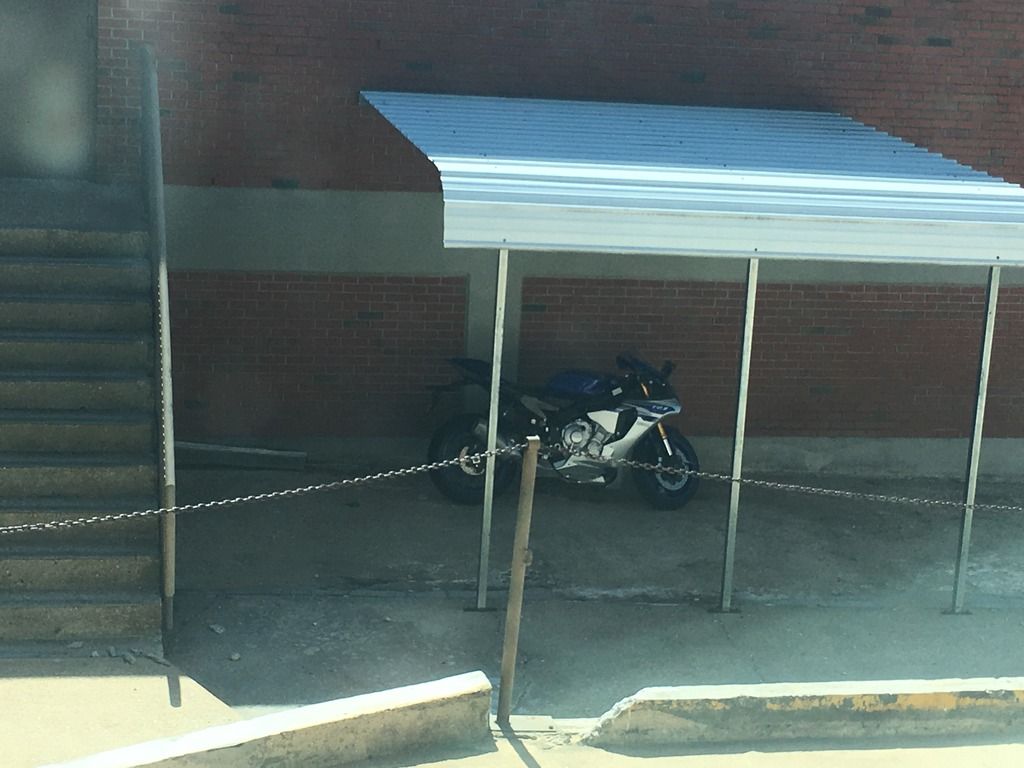 In Jan I contacted SUPERBIKE UNLIMITED to arrange for them to do the work on my bike. Freddy and Alex were AWESOME to deal with! I would recommend them hands down! They kept me informed of the progress on my bike, offered me very reasonable options, were very upfront about the cost, gave me fantastic advice and made the whole process stress free!!! I will absolutely be using them again in the future!
We agreed on the following parts:
Ohlins R&T forks
Ohlins TTX Rear Shock
Ohlins Steering Stabilizer
Brembo XA3B860 Monobloc Calipers
Brembo Billet 19X18 master
Vesrah SRJK pads
Braketech Iron Rotors
SBU Rear Rotor
Graves Full Exhaust
Evol Technology rearsets and clipons
520 chain
Woodcraft Engine Covers
Speed Cell Battery (I should go on a diet to loose weight, would be way cheaper than buying light parts for the bike!)
Of course had them Dyno and tune the bike!
Other random parts from STG:
StompGrip
Woodcraft Axle and frame sliders, and Spools
Before I sent her off to SBU for the build I got Andrew Swenson to paint me up some SharkSkinz plastics! He's Bad A$$!!! if anyone needs paintwork done, he's the man!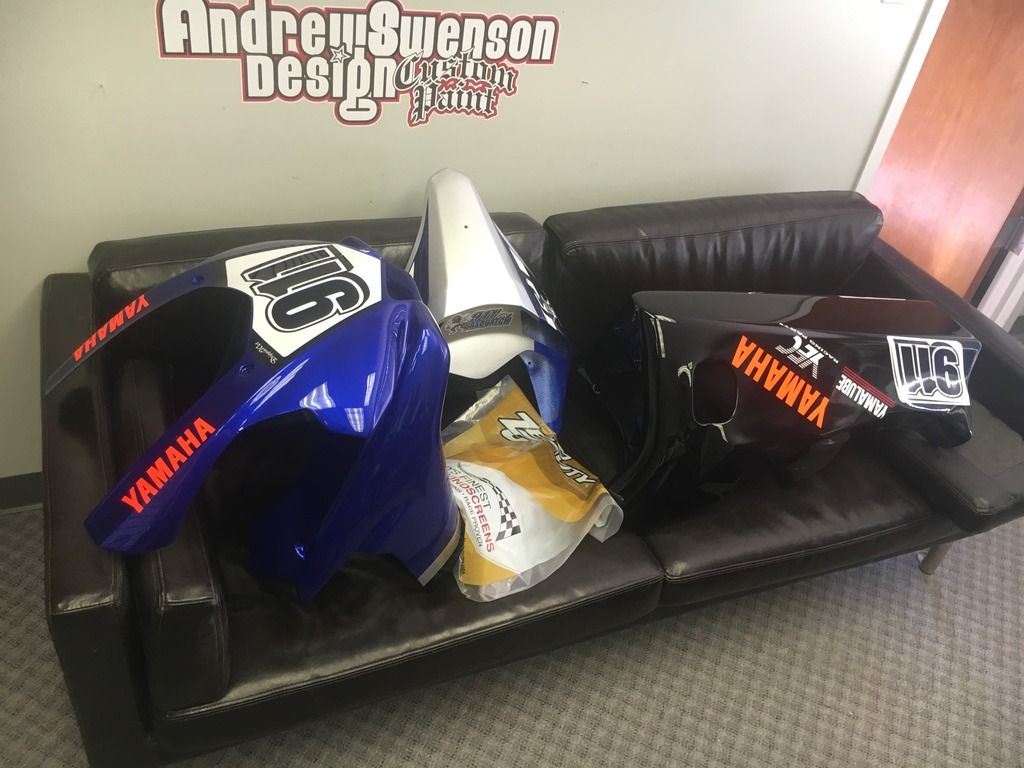 Just before I dropped her off at SBU they posted some pics of my parts!
Even sent me a video of her on the Dyno while she was there!! (exhaust flames are cool!)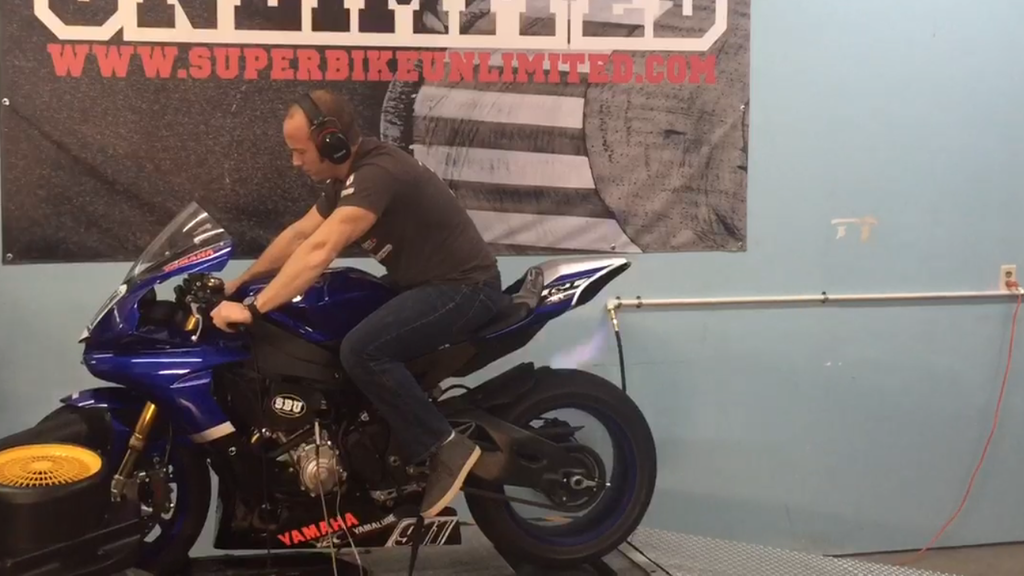 Got some graphics done by DrippinWet, shipped direct to Andrew and he put them on for me after the paint dried.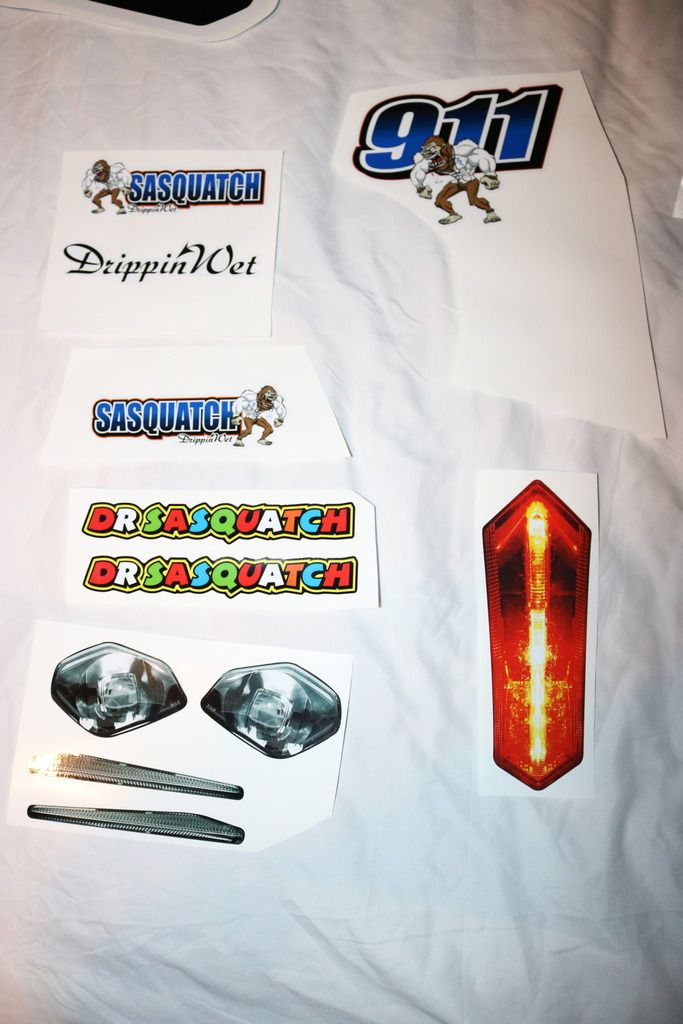 Also talked Freddy out of his spare set of OEM wheels!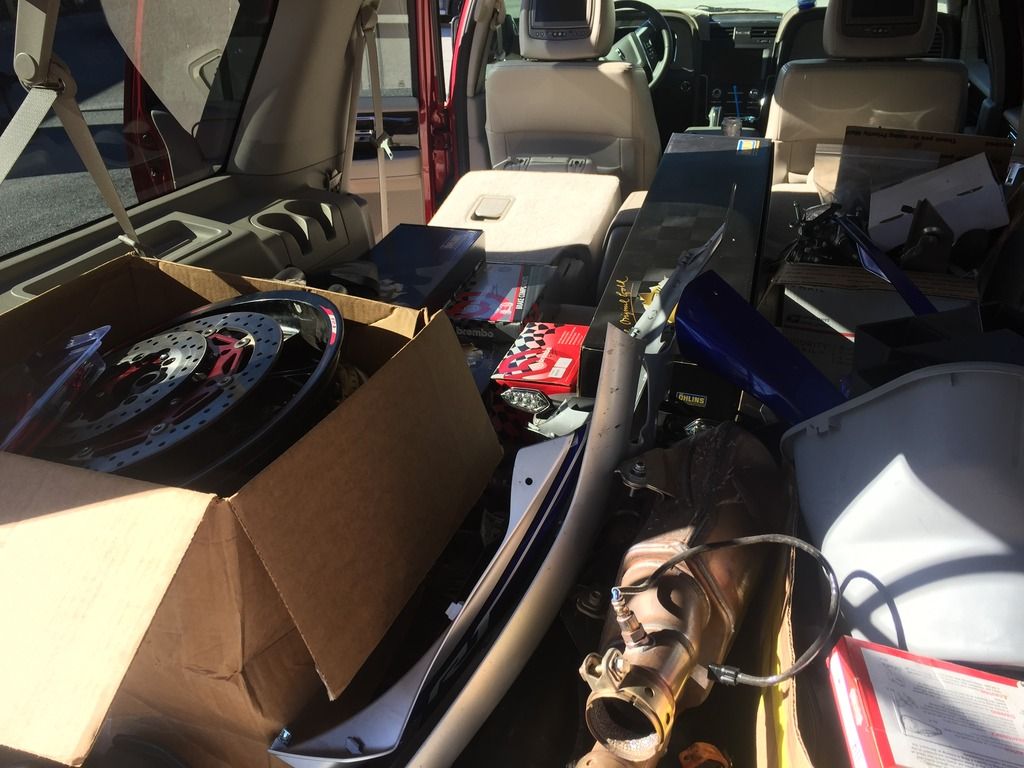 Here are all the OEM parts that came off!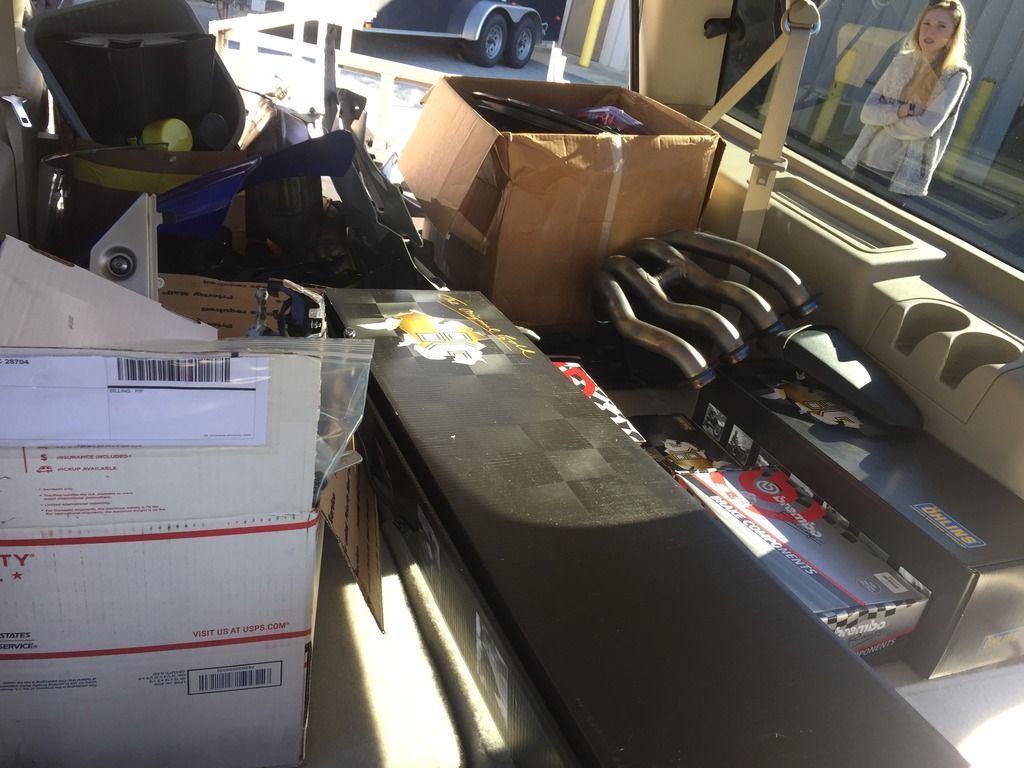 VIR Track DAY!
---
This was my first track day weekend in about 4 years! And my first on the R1, so there was quite a bit of learning curve. First day was on the Patriot Course at VIR. Was alittle short for the big R1, but fun none the less!! Second day was on North Course, my favorite track. Had a blast with the EVOLVE GT folks!! They seem be be a great organization to ride with. On the second day I rode with several of the instructors, they gave me the bump to the intermediate group. I wasn't sure I wanted it, but they kinda talked me into it.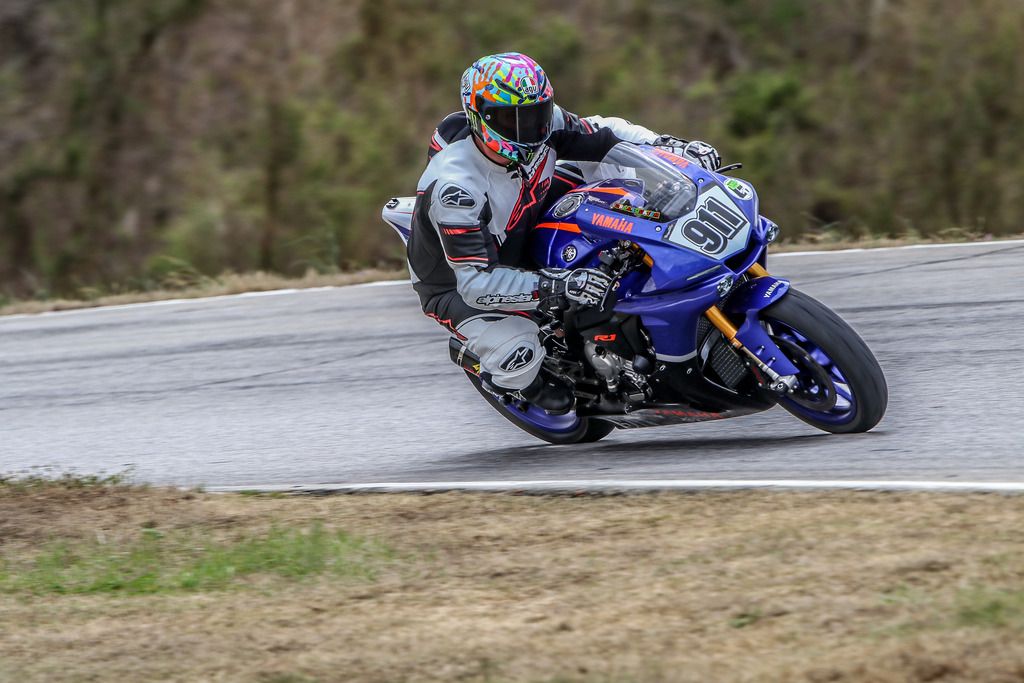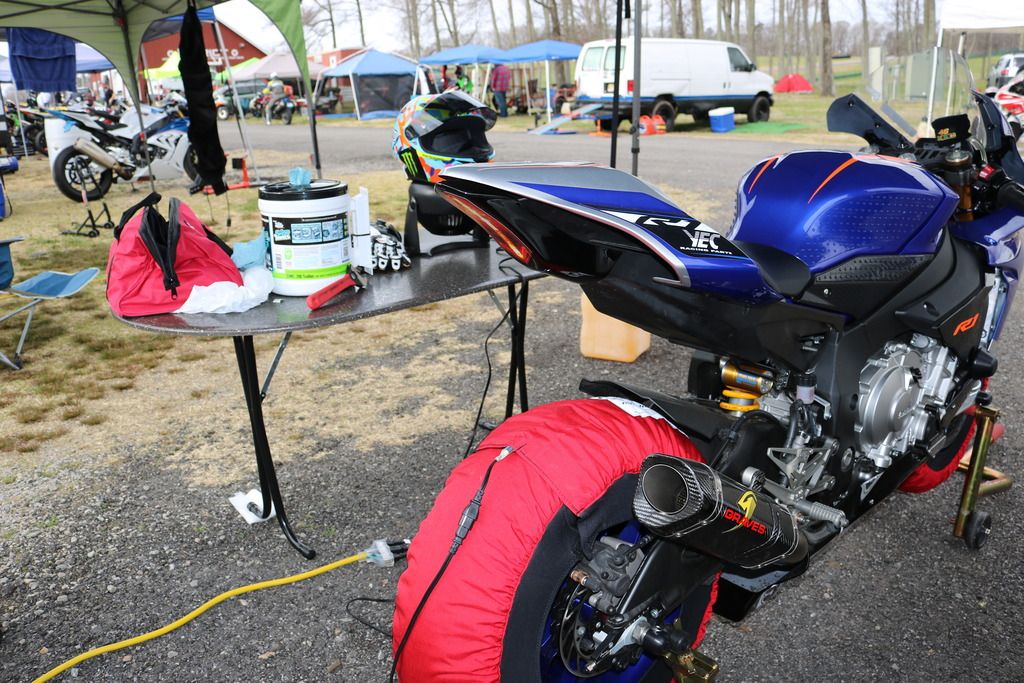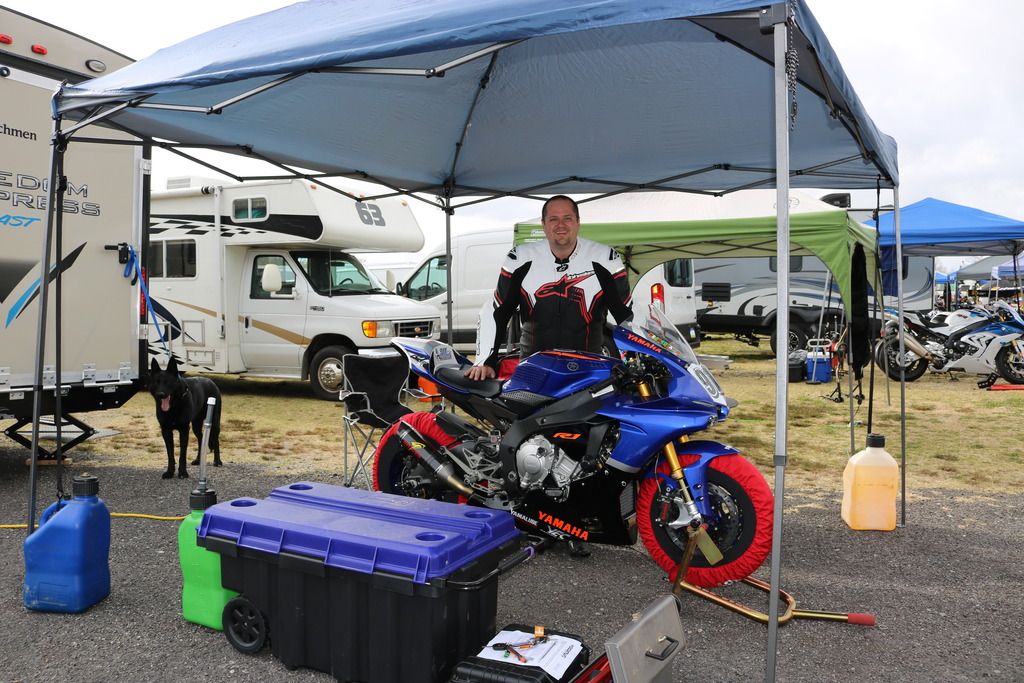 Got a trailer!!!
---
My wife and I have been looking at toy haulers for several years. We have a 6 month old son, and so we needed an air conditioned space for him to take naps and hang out while were at tracks like Road Atlanta or Barber in the middle of the summer. Had it built out with a 2nd ac to keep up with the summer heat in the south!!
We finally decided on a coachman 301BLDS bumper pull trailer. It seemed to have everything that we needed, but was light enough for me to pull safely with my F-150. My brother is going to be doing some track days with me so it needed to be able to sleep at least 4 people comfortably and carry 2 bikes, our pit bike, and all our gear. This thing seems to be perfect for our needs!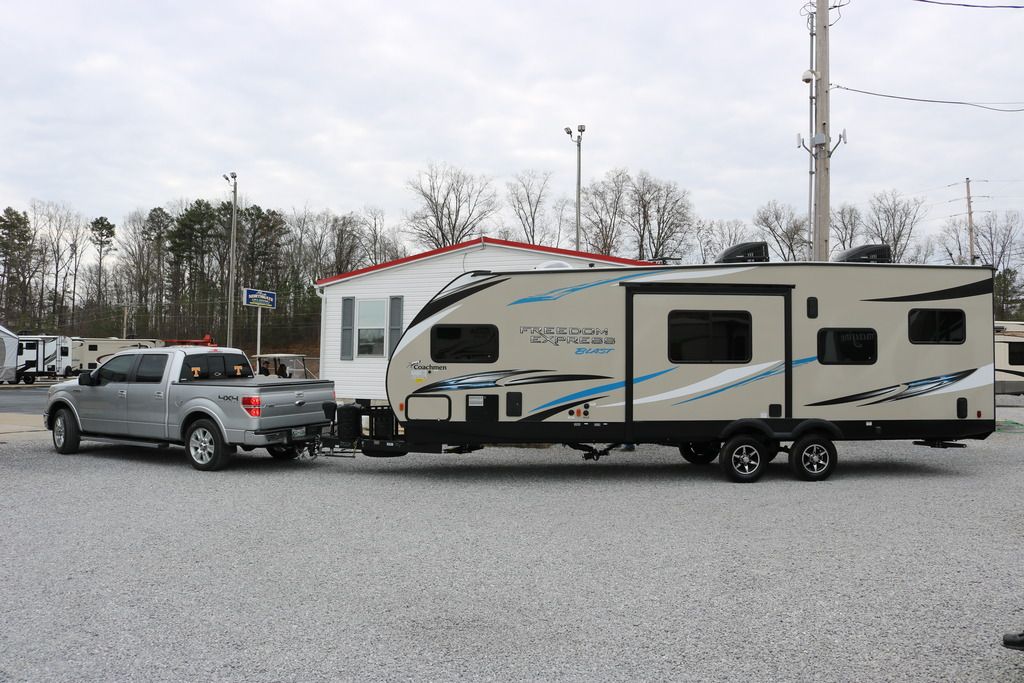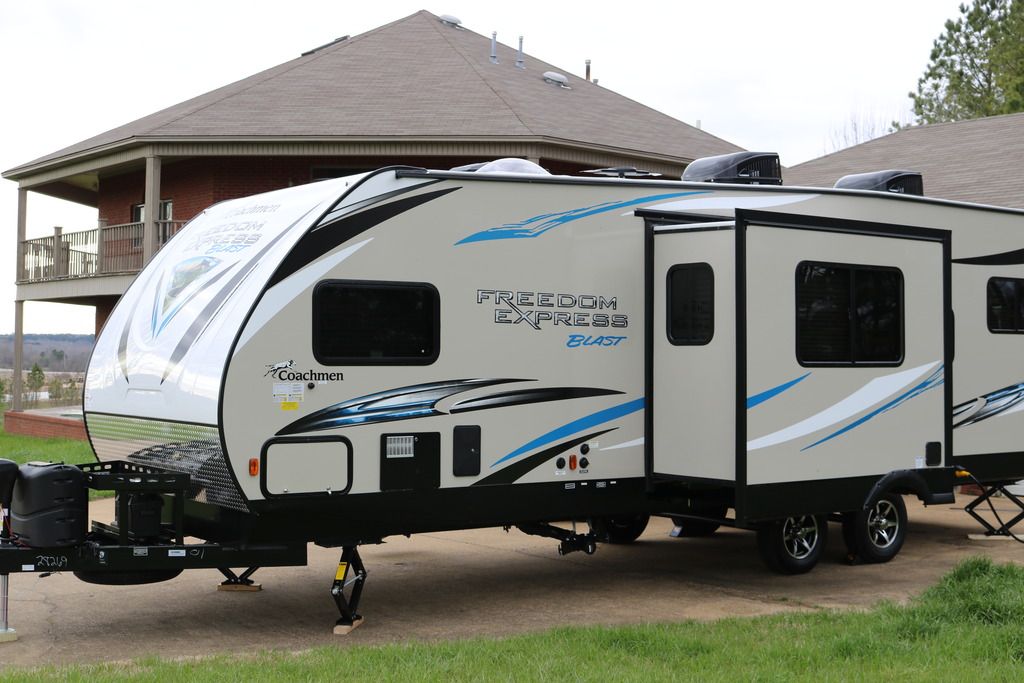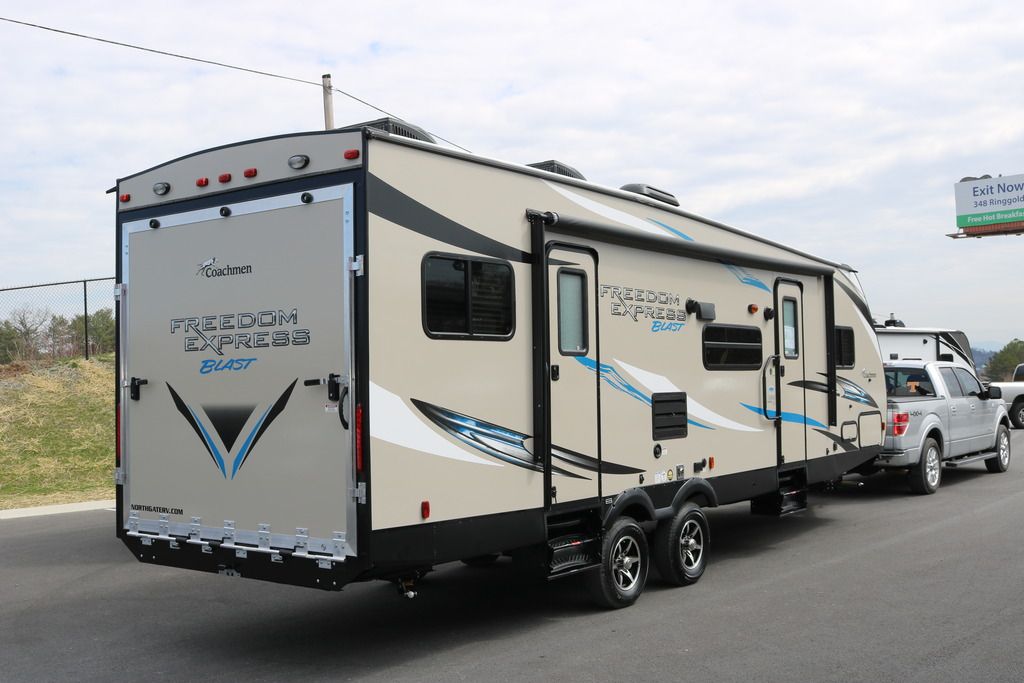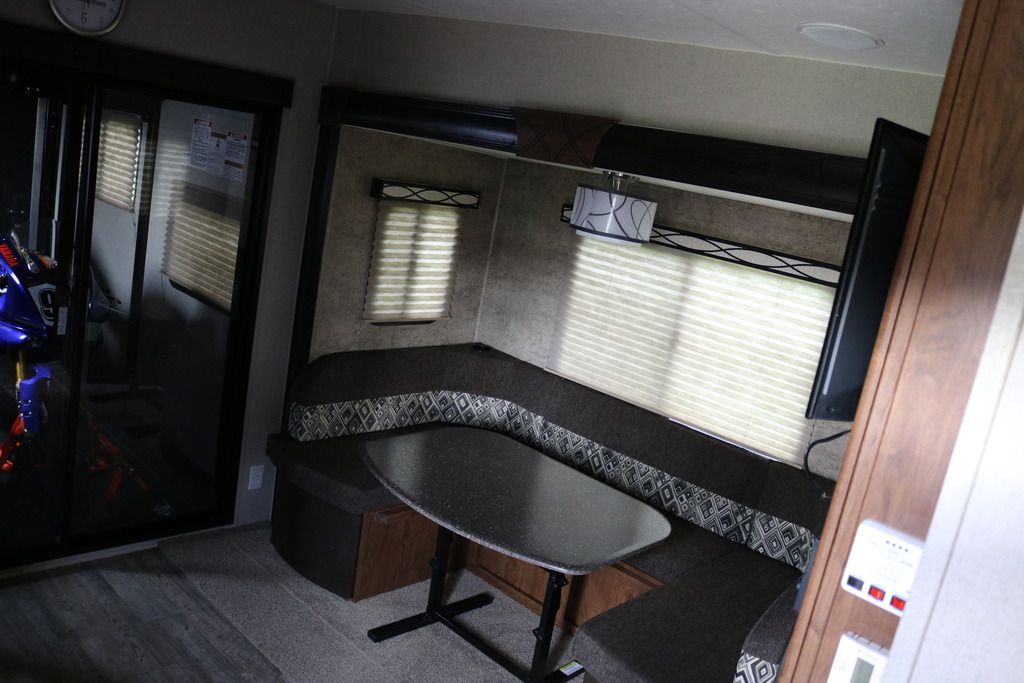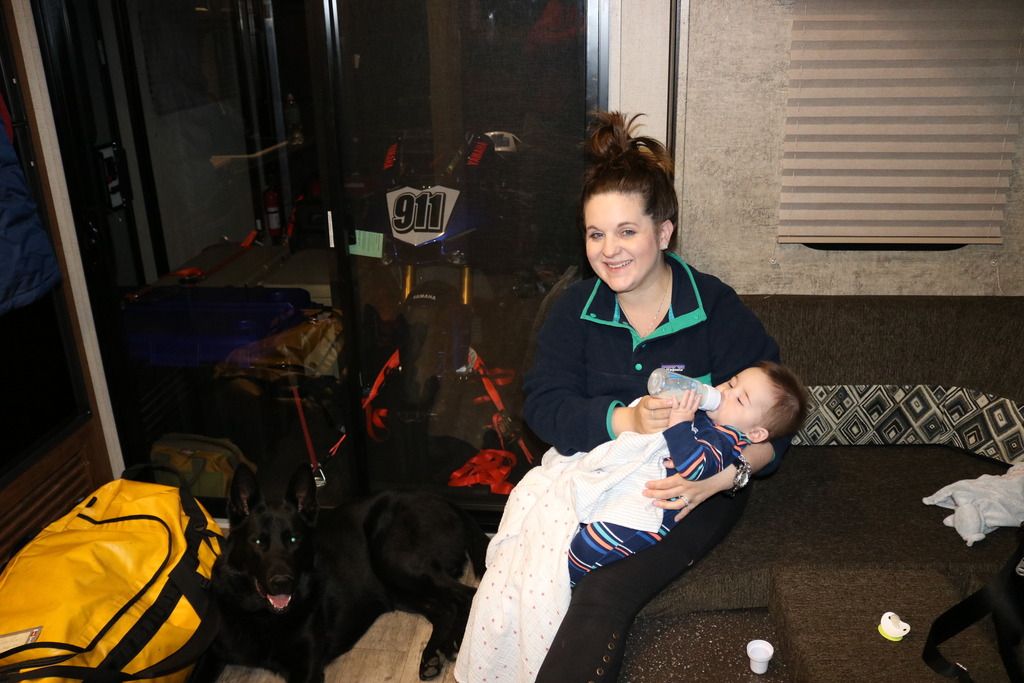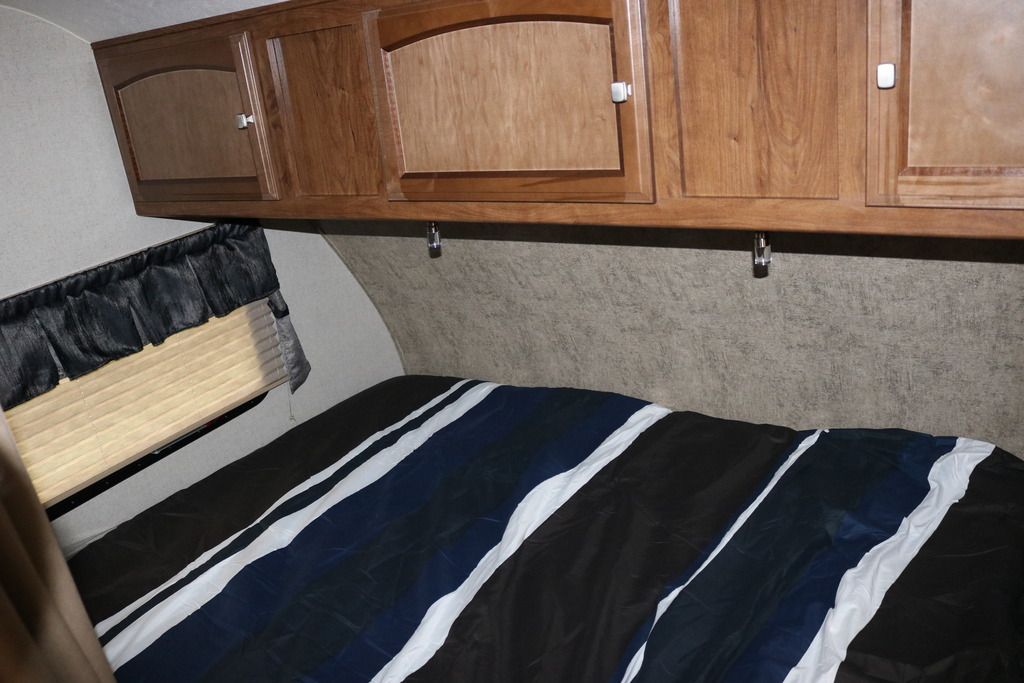 Gian11
Join Date: Jun 2014
Posts: 1,227
awesome bike man. But what I´m really jealous about is that trailer! You should get a pitbull trailer restraint system and be gone with the bike tying up
Actually, that the plan! only problem is that the bottom of my trailer is sealed up with this plastic, poster board / foam board material. So you can't easily get in there to work. I'm thinking i'm going to have to cut a big square out to do the install, and then seal it back up.

Anyone have any experience with this situation???
2010 Are One
Join Date: Jan 2017
Location: dfwTX
Posts: 25
nice build! i've always wanted to do a thread like this but of course mine wouldn't be near as good lol
Toonz! Thanks man, much appreciated. I have been planning on this for several years now. Ive been out of the track day scene for about 5 years while I was finishing up school and training. My wife is super supportive, she even tried to get me to buy a track bike before we got married, but then we wouldn't have been able to afford a honeymoon..... So we did the honeymoon thing, and then started saving back as soon as we got married for this whole project. I had my build list made before I even owned the bike! HAHA