Discussion Starter
·
#1
·
Im in a bind, I am looking to buy a house and the only thing stopping me is the bike i have for sale. i have to get out of this loan for the R1
2003 yamaha R1
26.xxx miles
graves:
throttle slide stops
full exhaust
bar ends
SS braided lines (front)
double H ebc pads
dynojet usb3 power commander
double bubble smoke screen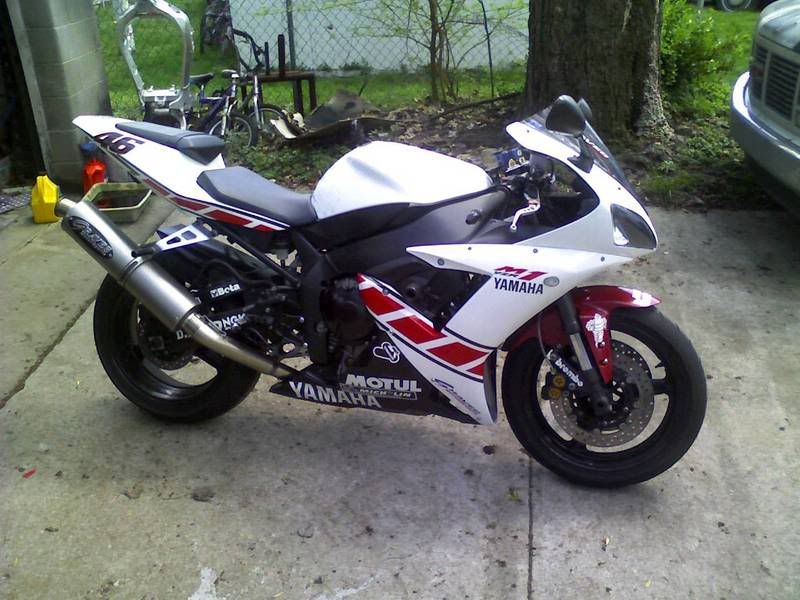 now the deal is i need 6200 to pay off the debt. bike is blue booked for about 7K i need to sell for 6K even thats with a full graves exhaust that is under 800miles. (take it off and sell the thing for a grand if you want. ill give you the stock header and 2 pipes. i have 2 sets of race take offs that go with it.
so if any of you guys know any one interested in a very mechanically sound bike id appreciate the help.
**** the bike is about to be painted black. flat or gloss yet to be determined. ****
bike has been down 2 times. first was a previous owner. low speed and one by my in the driveway on a cold race tire (smacking my self everyday)
sellers fee my be worked into the deal(don't hold your breathe but ill try to hook some one up for the sale)...
Chris 502-608-2029 or
[email protected]