Scratches can be repaired....
The Local Suzuki dealer wanted $263.00 for a replacement H/L assembly.
Before....
and AFTER...!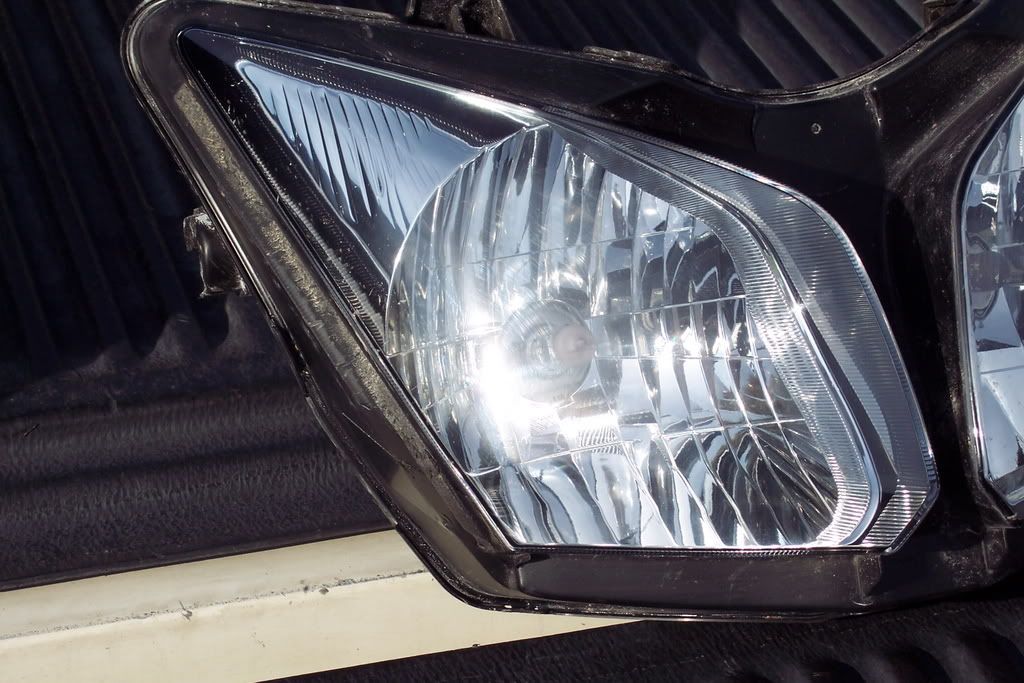 $50.00 to take the gouges and scratches out!
Clear Tech!
Rob de Villers (509) 539-2310 TriCities, Wa.
(He likes to do bikes!)
A TIP: Rob say's to WAX your Headlights as you wax your bike. The UV
protectant in the wax helps keep the H/L from yellowing.