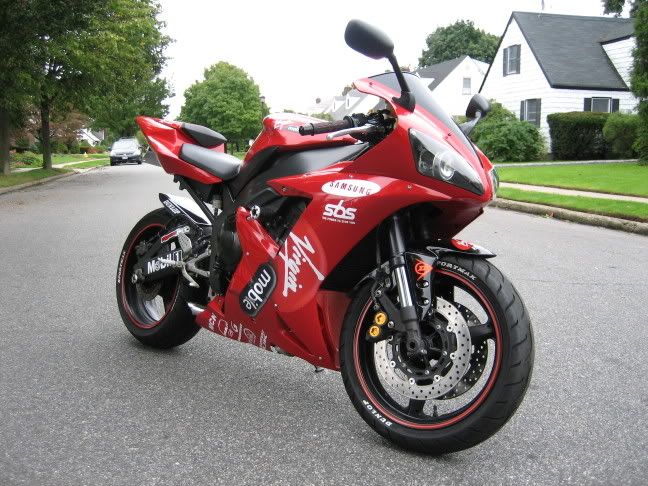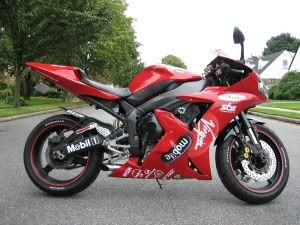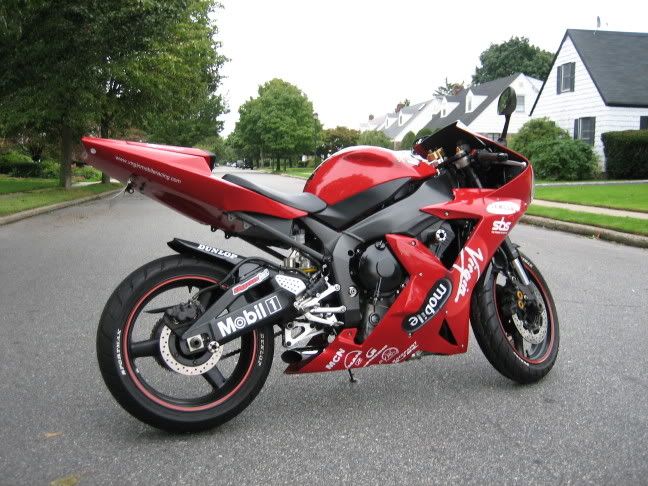 The bikes has a little over 8k miles(I have to check to see exact mileage).
MCM exhaust
PC3-R
Black Windscreen
Brand New bridgestone tires b014
Custom paintjob with Virgin Mobile Replica stickers with clearcoat
Carbon Fiber Front and Rear Fenders
BMW Retro fitted Projectors with HIDS
Scotts Damper
Progrip Grips
Extended Bar end Sliders
LP Frame Sliders
LP Swingarm Sliders
Greggs LED turn signals in tail
Clean Title
$6500 SUPER FIRM
Please Email me at
[email protected]
if serious.
No dreamers and No joy rides!!!
Want to sell because I'm buying a new car.