I bought this 01 as a commuter/wifey/track/rain bike, in early 08. I knew it had a dodgy 2nd gear, but it was too cheap to pass up, and I'm a sucker for a pretty blue face!
I gave it a thorough service and refresh and put it to work, and it was fine until Christmas 09. Then one day on my commute home from work, I was trundling along in 5th when a woman in a Beemer came flying out of a carpark in front of me. I hit the brakes and she drove off oblivious to the world around her. It was 40 C (105 F), it was 2 days before Christmas, I had been working my arse off and I was fairly vague....
I went to take off from my emergency stop in 5th! The bike jumped out of gear and went bang crunch rattle rattle. I tried going up and down the box and was able to select gears. I was 3 minutes from home, hot tired and now fvcking exasperated....so I rode home.
I shouldn't have.
I knew I'd damaged the gearbox, but I didn't know how bad it was. I put it down the shed, pulled my sad old Fail Bladder out and put it back into active duty.
A long while later, I stripped the bike down, pulled the motor out and dismantled it from the bottom up. The damage was extensive. 2nd gear (which meshes with 5th) had lost one side of all it's teeth. All those teeth had gone through the gearbox, jamming themselves between other gears. The only gear that was undamaged was 1st.
I got all the gears and bearings, selector forks, a water pump, a stator and clutch plates (also stuffed), and all the assorted gaskets and do dads, new from MR Cycles. And with the help of a mechanic, rebuilt the whole lot.
While it was motorless, I started offering up bits of 06 R1 that were cast offs from my endurance styled build. I knew from the forum experts, that the 06 triple clamps fit into the 01. This meant that every thing else from the 06 front end I had lying around, could also go on.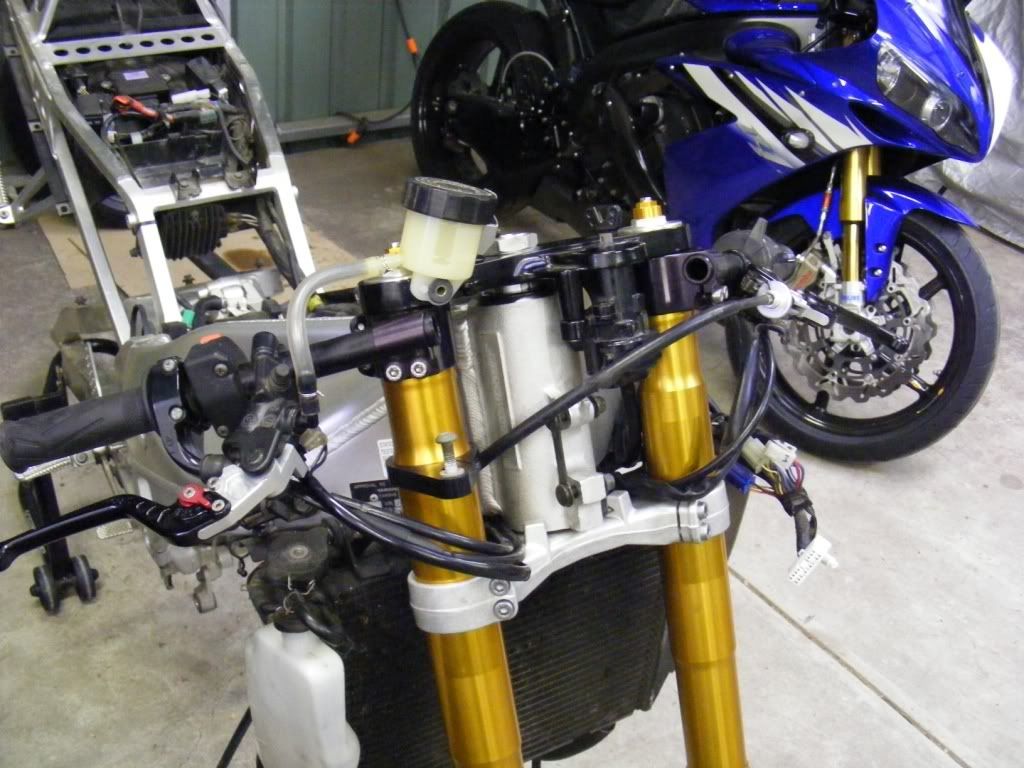 The forks, faded Graves bars & damper clamp, clutch perch, faded CRG levers, master cylinder, tygon hose & reservoir. I had to shorten the posts on the underside of the top yoke, so that the steering lock lined up when the ignition barrel was fitted.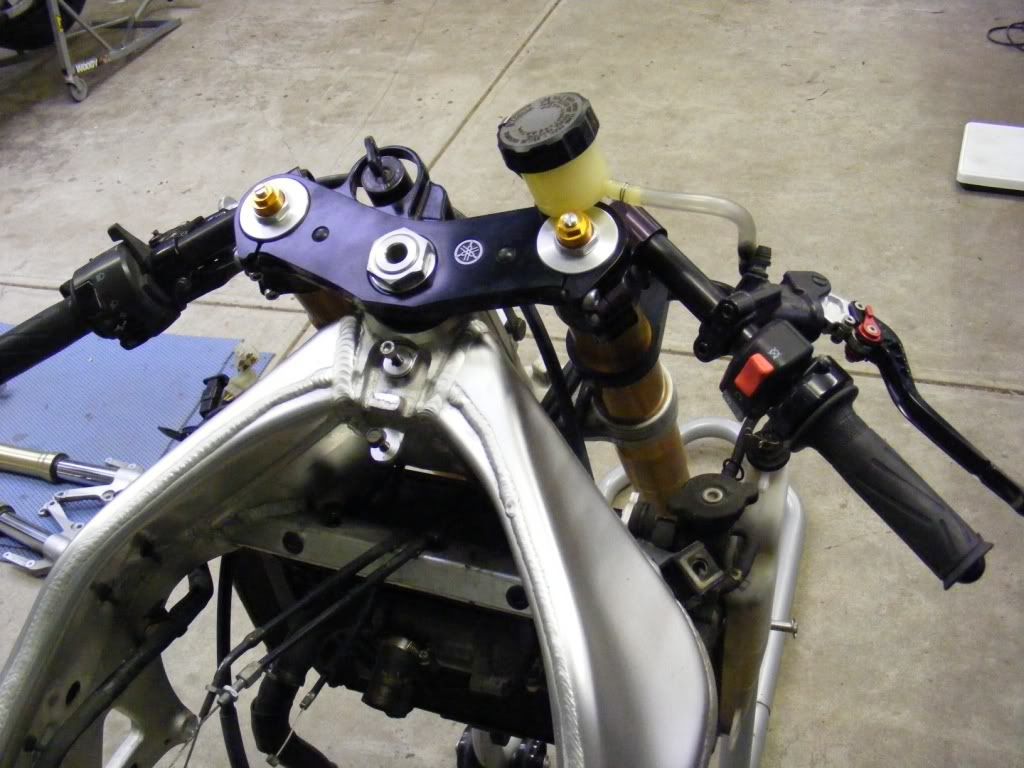 The front mudguard that I had cracked with a disc lock (It took me 20 years of riding before I did that!). The front wheel and rotors, brake calipers and Goodrige hoses. I bought a pair of axles and nuts from a wrecker for $50.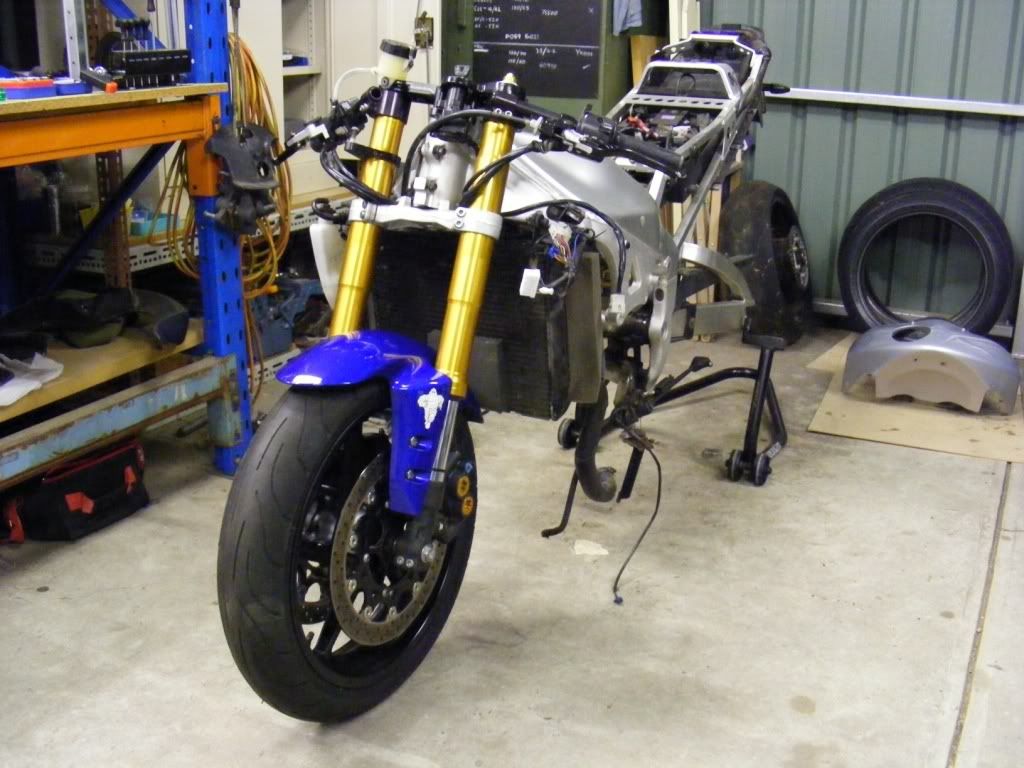 This was the easy bit, everything fit no problems.