...for my commuter
1st choice: 1997 yzf 600r
"clear title, 22xxx miles, recently changed oil, good starter bike, im just looking for another bike"
asking $3,500 (i'm sure i can talk him down)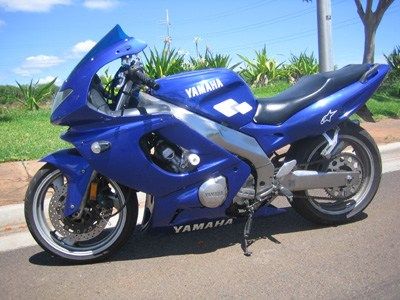 2nd choice: 1980 Honoda 400cc
"23K miles! Garage kept, well maintained, good condition. Clear title. Classic, thay run forever. The bike is in excellent working condition. CHEAP ON GAS, REG. AND SAFETY ALL CURRENT.new tiers, battery, well maintained, I put 1100 $ in parts and maintnence, records."
asking $1,000
3rd choice: 1991 Suzuki Bandit 400F
"4 cyl, 6spd liquid-cooled,new tires, runs perfect, very sure footed great for smaller rider. Original naked standard, custom all-white paint, comfortable upright riding position, new tires."
asking $1,500
SCROLL DOWN FOR THE F3...FOOKIN DOPE!!