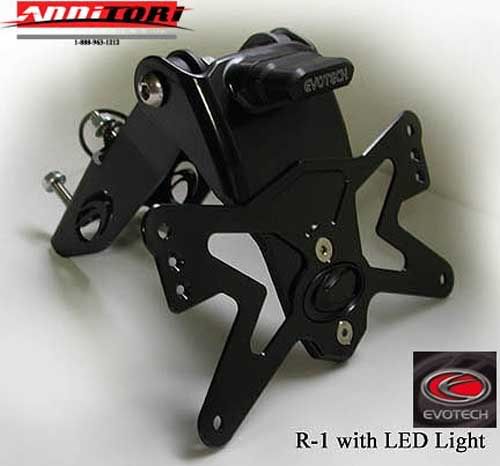 The EvoTech fender eliminator (tail tidy, license plate relocator) kits are IN STOCK and shipping!

EvoTech has created a design that is, in two words, simply beautiful!

Are these the least expensive designs out there? No. EvoTech has never been about "cheap"...

But these are not some "the bar stock in my garage, welded together with two holes at the ends" kits either!


Compare these features of the EvoTech designs:

1) A billet aluminum, highly machined mount not only for lightness and strength (the ENTIRE kit is barely over 1/2 of a pound!), but utilizing large radius bends (not ugly welds!) so no risk of failure. This is "art" to look at when compared with everything else available in the market; something you are proud to have on your bike!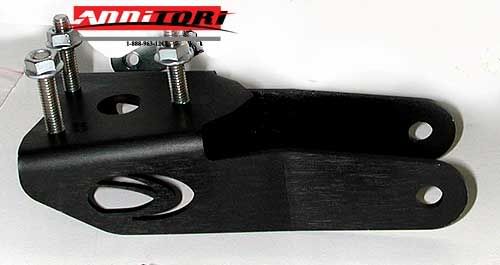 2) A gorgeous, billet machined aluminum license plate support for your plate, with the EvoTech EXCLUSIVE polymer support bracket that is not only incredibly strong, but completely eliminates vibration!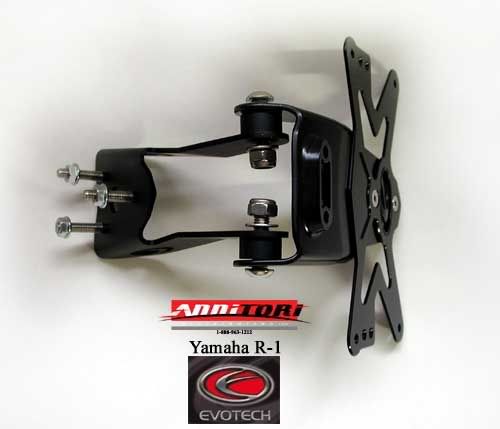 3) And because of this exclusive mount, you can adjust and mount your plate at virtually any angle you wish, so you are not locked into somebody else's pre-designed look. Your bike, you choose!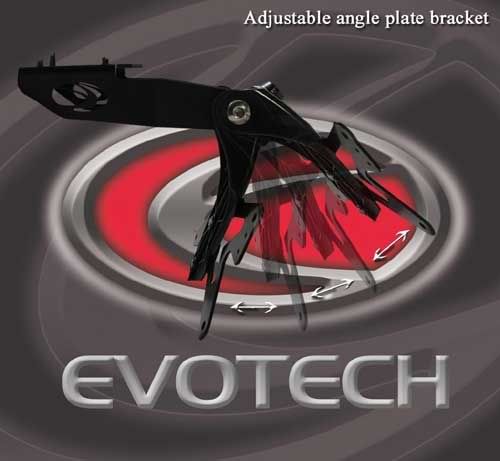 4) Removable turn signal mounts are INCLUDED in the kits, so you can choose to use them or not use them. No extra cost; your decision!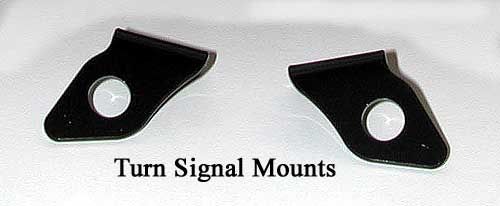 5) Even the (4) LED light is machined from billet and laser etched with the EvoTech logo because that is the way it SHOULD be...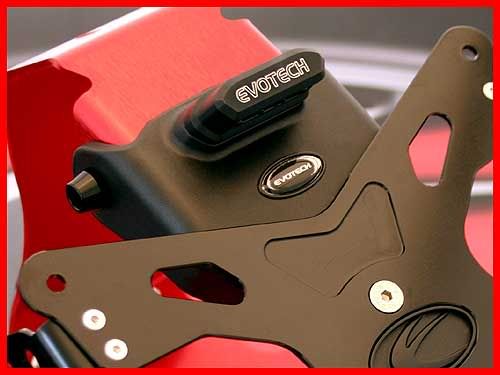 Without a doubt these eliminator kits are going to be the new standard of design, quality and engineering for years to come.

Available for the R1 and the R6, the complete kits with the LED light sell for $119.95, without the LED for $99.95.

***The kit fits ALL stock R-1's, but there are "some" aftermarket exhausts that interfere with the mount, so please call if you have any questions. ***

Have your favorite supplier get yours on order right away for you, or call us toll free at 1-888-963-1212 and we will be happy to assist you directly.

If there are any questions, please feel free to call or ask...