Let me be the first to say that It was not my choice to make this a "how to" thread, I had originally posted it in the appearance and mods thread. One of the Moderators moved the thread with out asking me, so if you feel that this thread is incomplete or does not contain enough information, it was never meant to be used as instructions, just thread to capture the progress of my mod.
Step 1: remove lights
Step 2: pre-heat that oven to 300, and bake for 5 minutes
Step 3: remove from oven and pry apart the head lights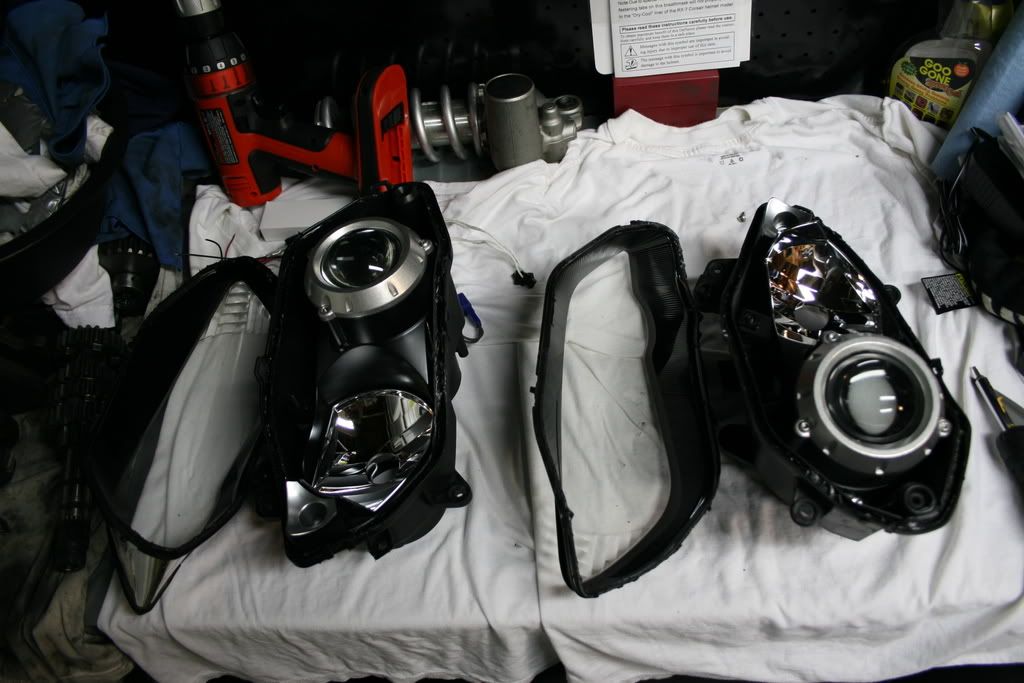 Step 4: remove the projector housing covers for paint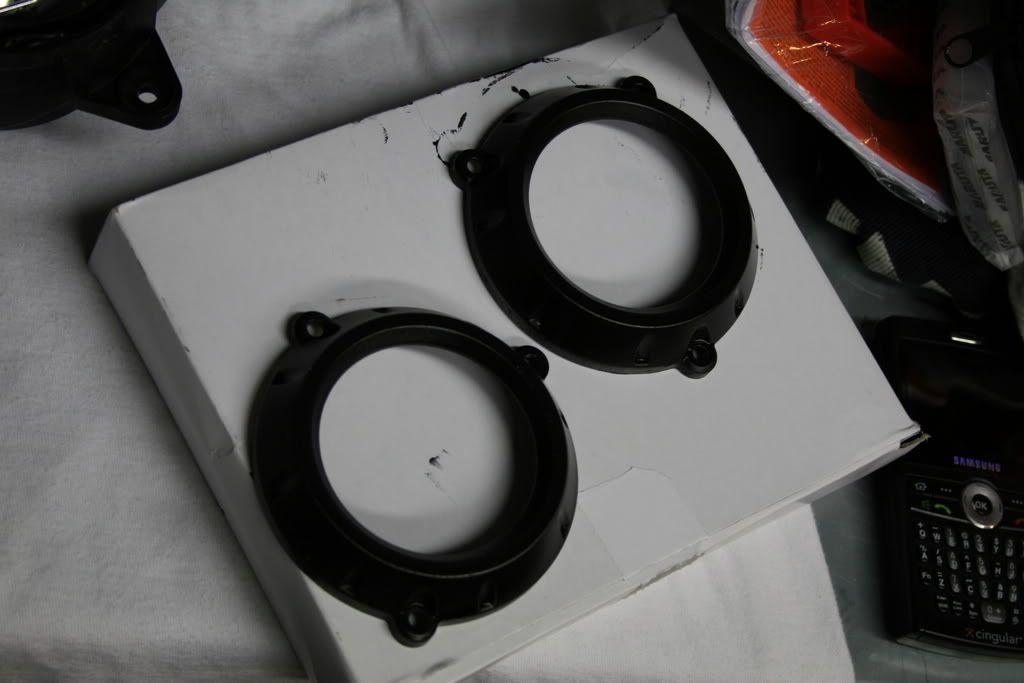 Step 5: drill two really small holes really close together to run the wires for the high beam halos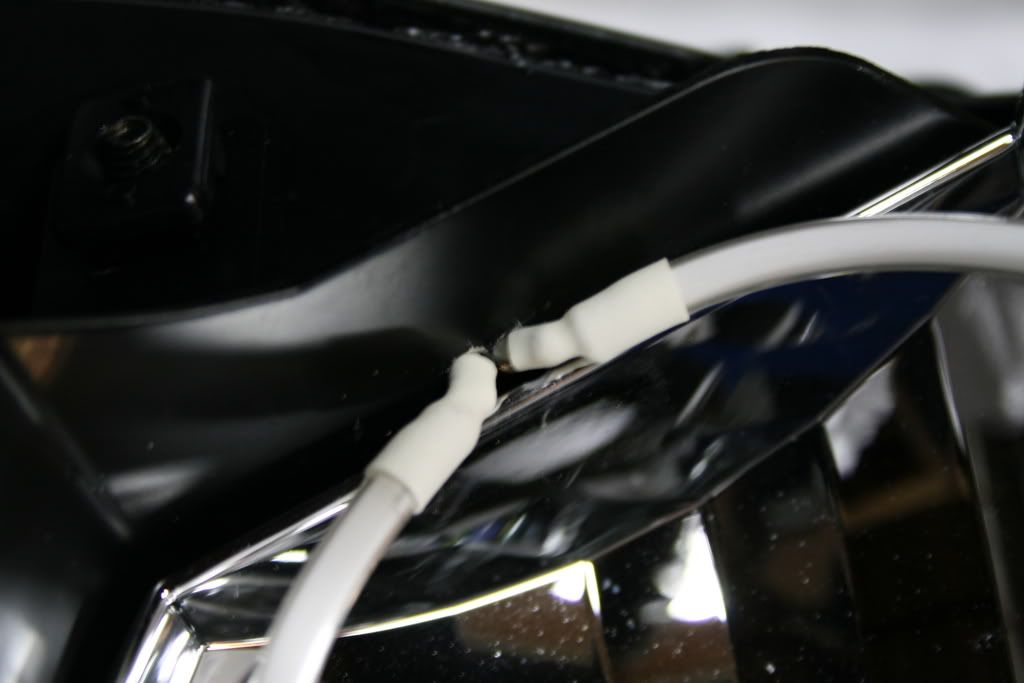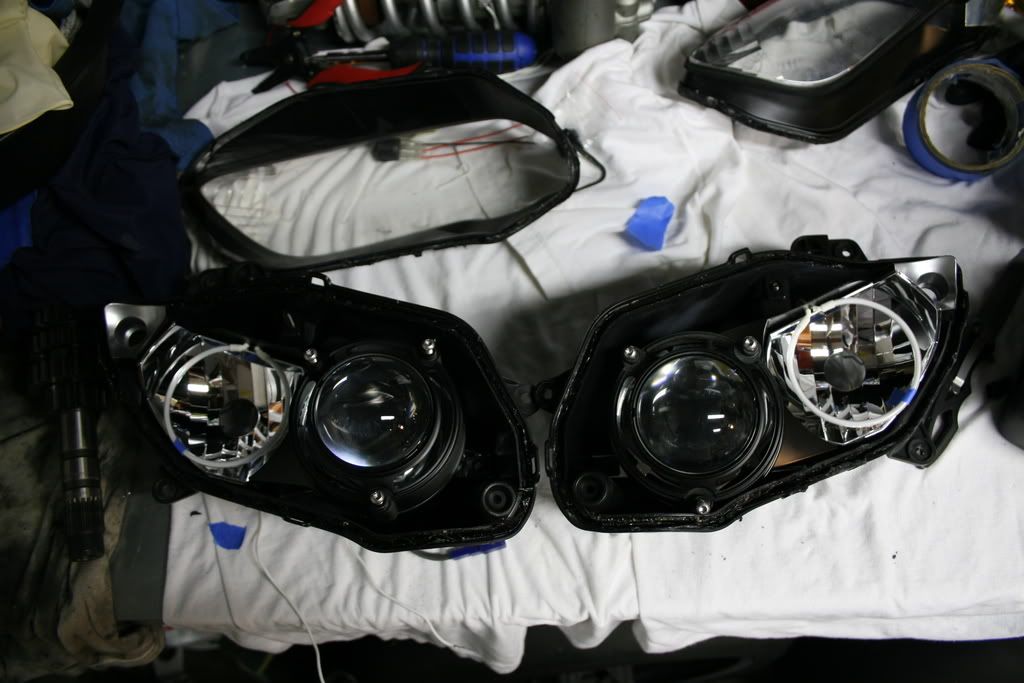 thats all i got for now...Ill finish painting tomorrow, and i need to get some super strong epoxy for the halos so they don't go bouncing around inside my headlights, and I also need to get some Meguiars Plastx, which is a plastic polish for the head light lens, so i can clean it while its all part.
Also in the mail are my Greggs mirror block off plates, CRG bar end mirrors and my clear alternatives integrated tail light....my starbucks cred is about to sky rocket :laughing