Yamaha makes it very easy to use the OEM rearsets and QSS for "reverse" or "GP" shifting. The manual calls for a 1.0mm thread pitch tapped about 6mm deep. This can easily be obtained at your local hardware store...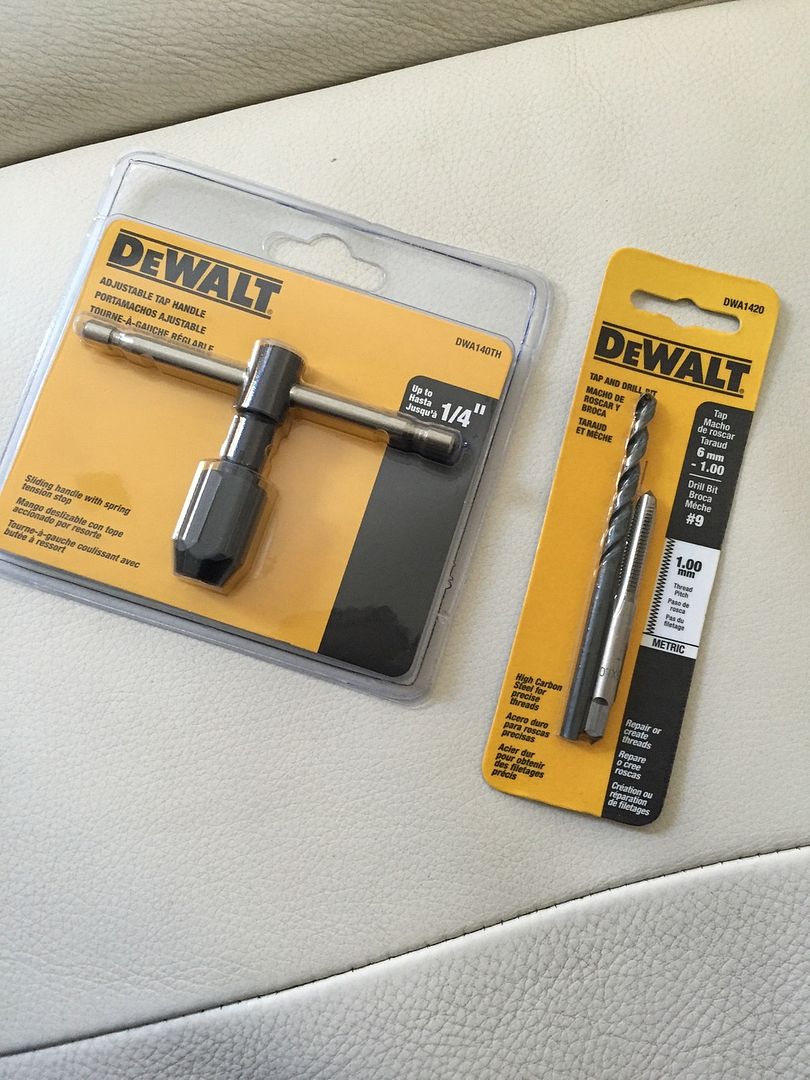 Yamaha pre-machined a hole for the reverse location, so locate it and tap it...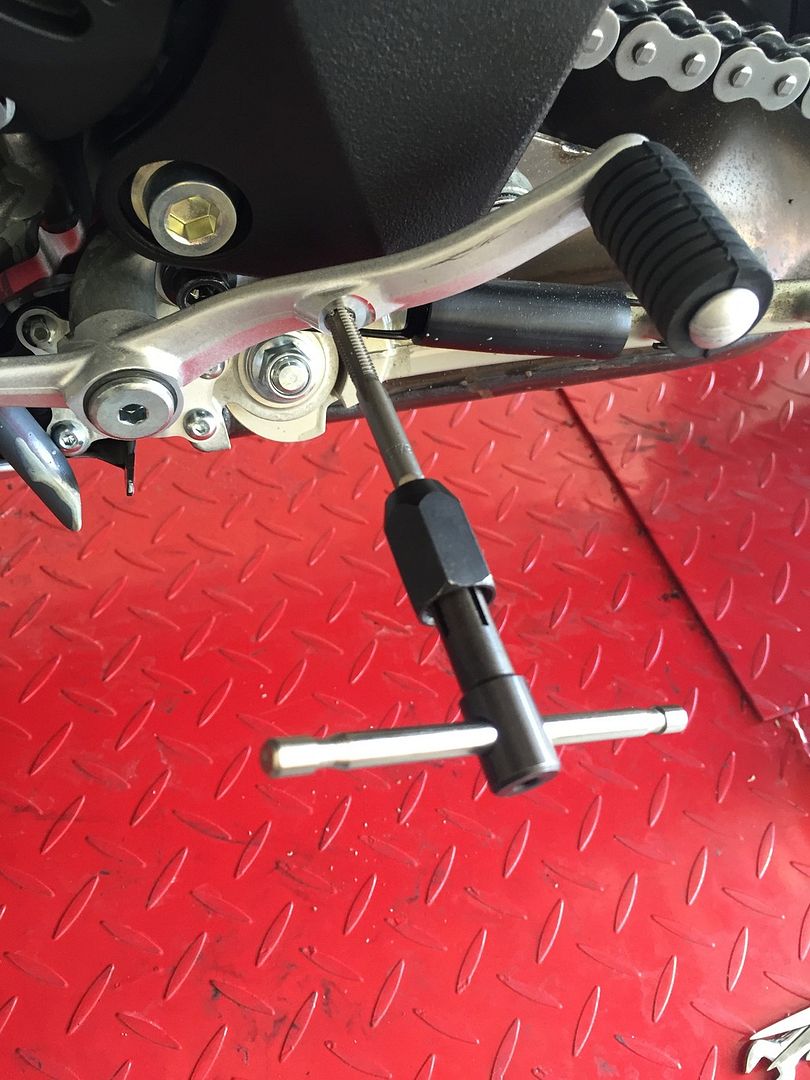 Tapped.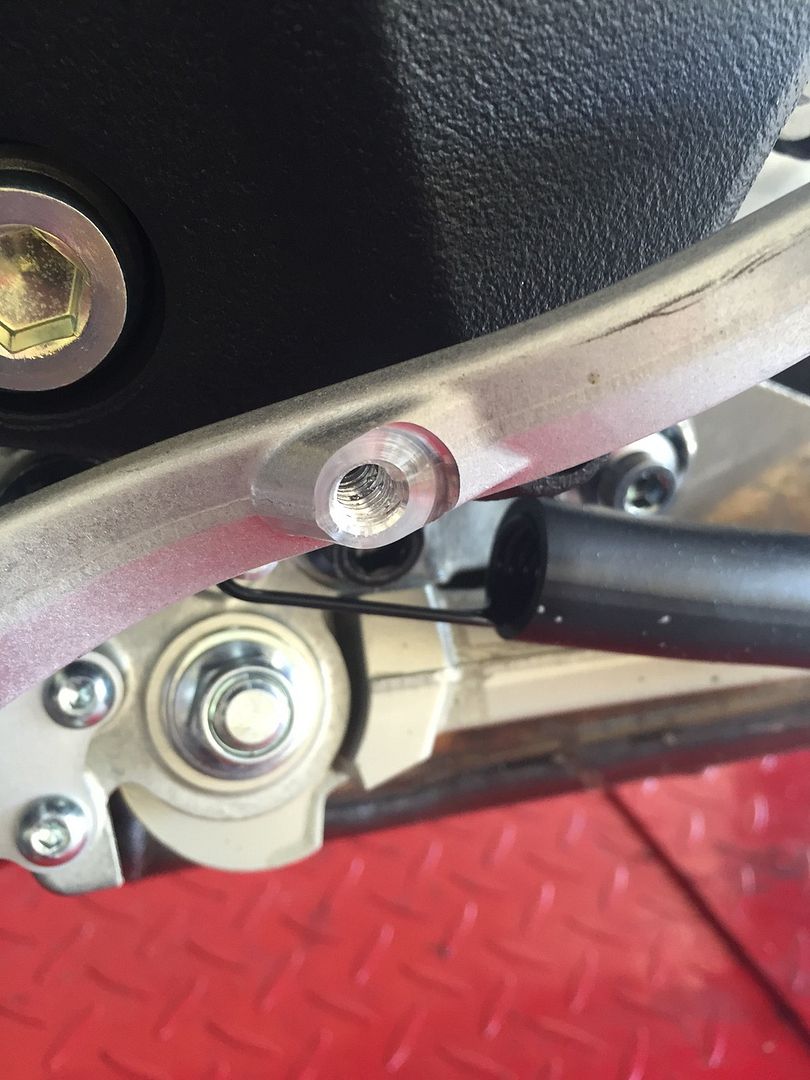 Once tapped, simply move the existing bolt and shift rod over to the newly threaded hole located on the other side of the pivot bolt...
Once this is complete, the shift rod will need to be adjusted. Best practice for quickshifters are to use 90 degree angles, so adjust accordingly. Use two 10mm wrenches for this effort.
I added a Ti racespec bolt to finish the job :crash
Easy as pie :thumbup