·
Recreational adrenaline user
After a couple-month-long quest for the perfect suit, I finally decided on the suit that I couldn't get out of my head (even though it was about double my budget), the RS Taichi GP-WRX 303.
I had to come on here and rant and rave about this suit because I love this thing. Furthermore, during my research while preparing to buy, I noticed that RS Taichi seems to have a big following on some forums but not in others, so I thought I'd spread some of the love around here!
I now have two RS Taichi riding jackets and the suit, and I love this stuff. My suit looks :boobies, fits perfectly, and has a ton of stretch panels and perforation making it extremely comfortable. I broke it in on one canyon ride, and was on the track a week later, wearing the thing all day long with no complaints.
Some observations about the fit: you should be somewhere between skinny and athletically built to wear RS Taichi, there is NO room for any extra weight in these things. If you are in shape it will look tailor-made though, and the stretch panels and extensive Keprotec help accomplish that.
I'm 6'2"/215 and maxed out in 48/58, which is the largest size they make in this suit. I'd say RST fits about a size small in girth, length is perfect. If you are bigger than me, they do make a 50/60, but not in this model (instead it is the GPX S-207, the suit that is a step down from this one.)
Check out some pics: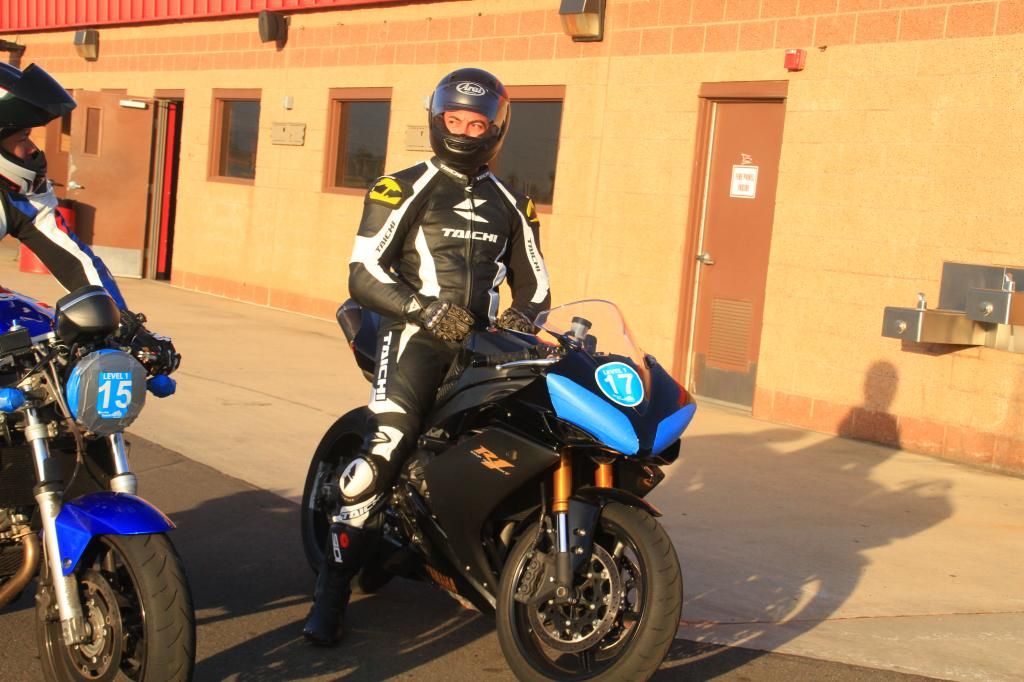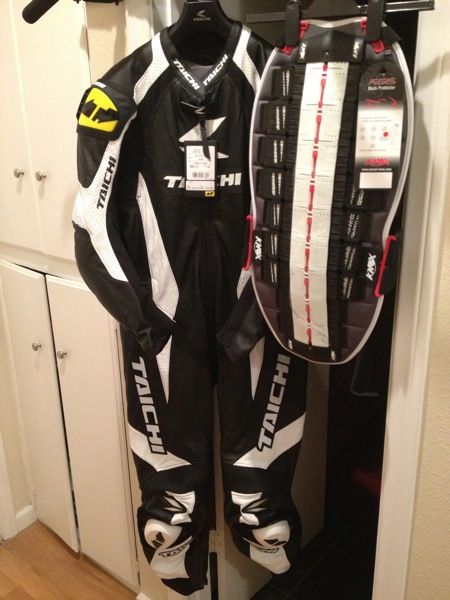 My riding jacket now is the RSJ-826, and I can't say enough good things about that jacket either. It ships with a nice Knox back protector, and all the hard armor fits like a glove. Tons of perf and stretch, just like the suit, and it comes with a wind-blocking liner as well. And yes I have two (I ride in the dirty one; the clean one is for sale! :sneaky)
Lastly, I want to give a big thanks to Jason at STG for helping me make this purchase happen. Told you I'd write a review eventually! They really know their stuff at STG and I can't recommend them enough.