Discussion Starter
•
#1
•
Sup fellow antiquated rocket brothers... I know some of you have seen my 01 R1 so ignore the redundant stuff so I can bring the rest up to speed.
I have an 01 R1 that I received and it looked like this...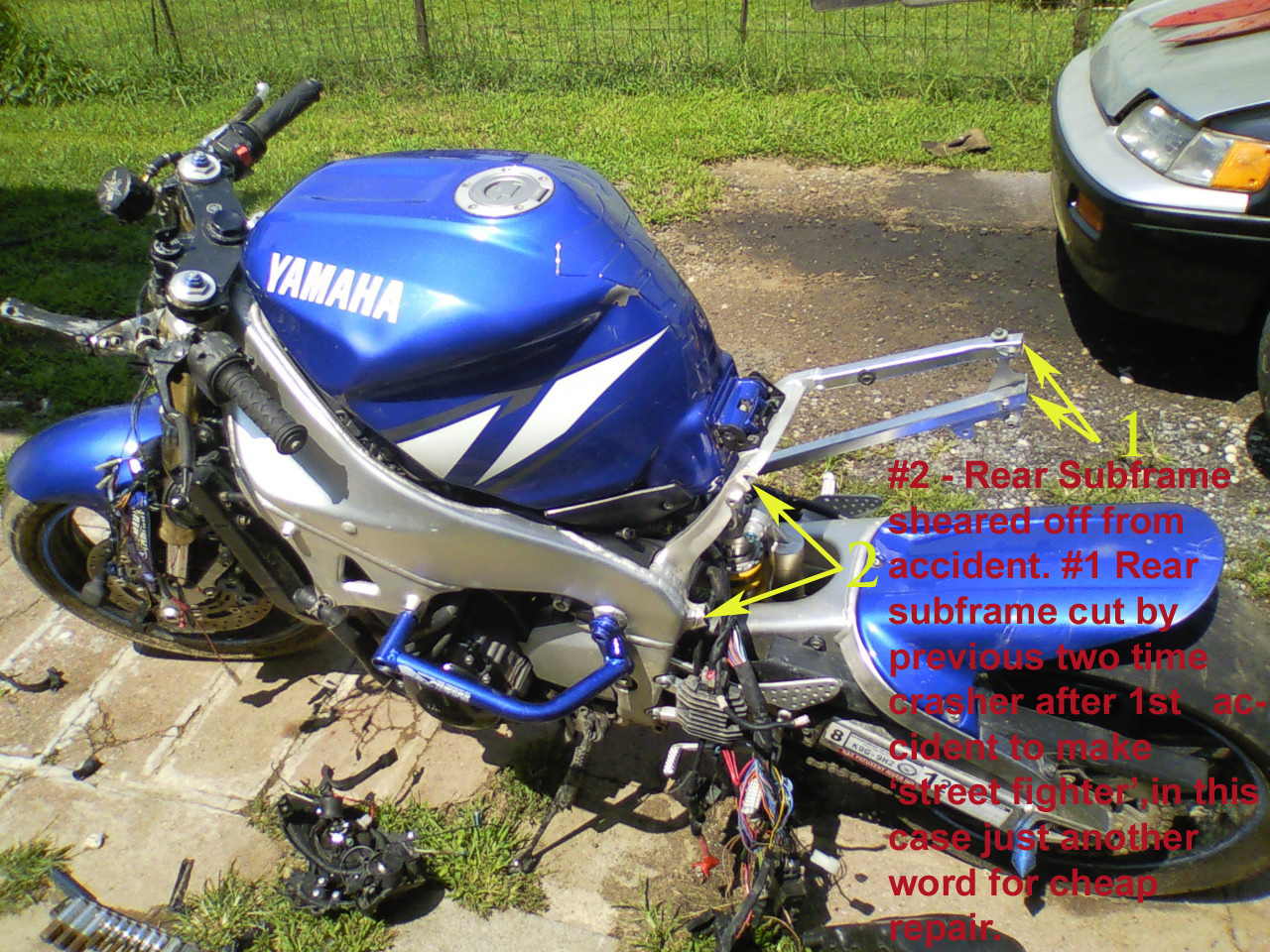 After alot of work done complete by yours truly it now looks like this: (Yes there are different blues on the bike - this is not the final paint - just playing around to see what I want to use)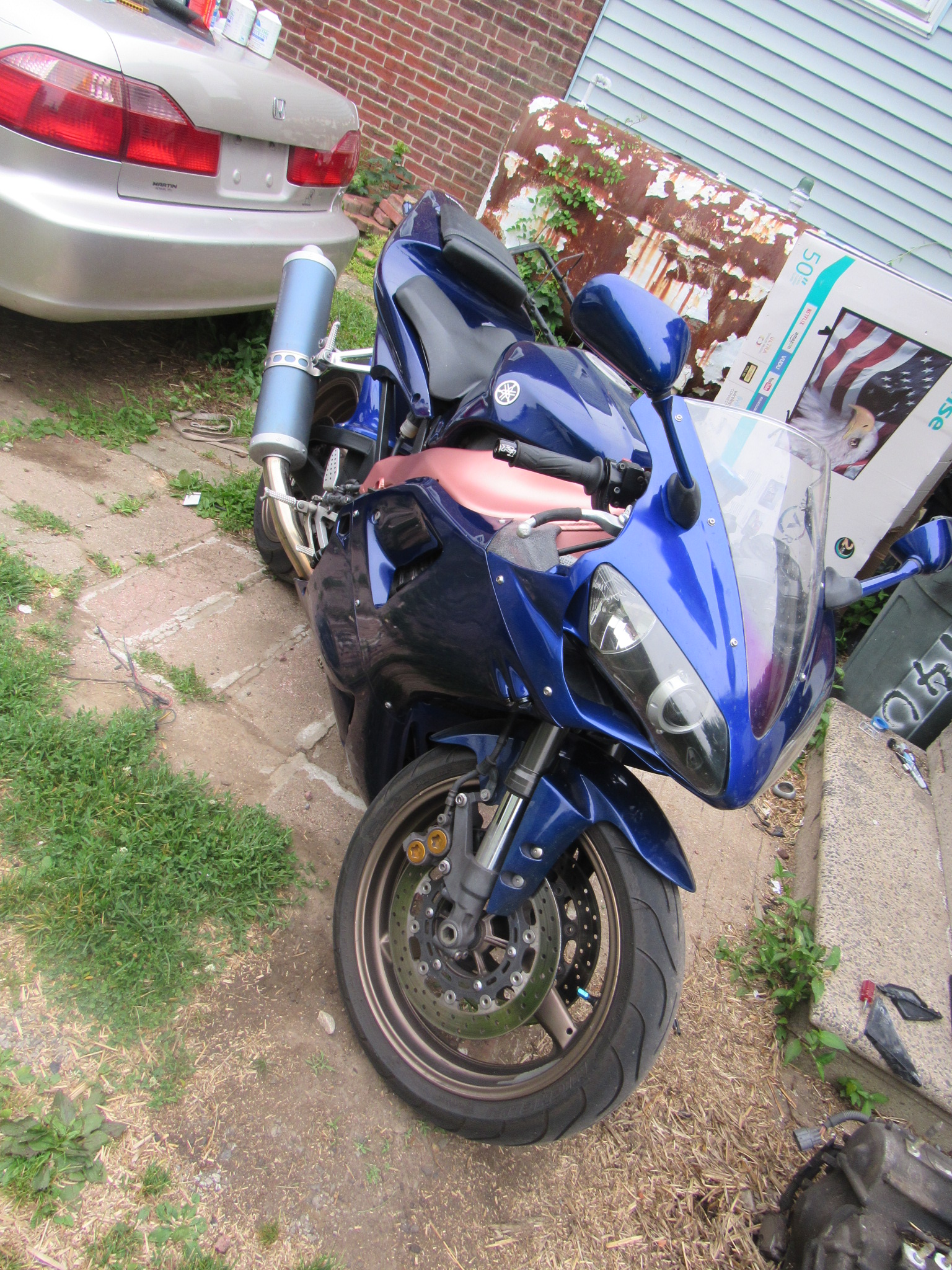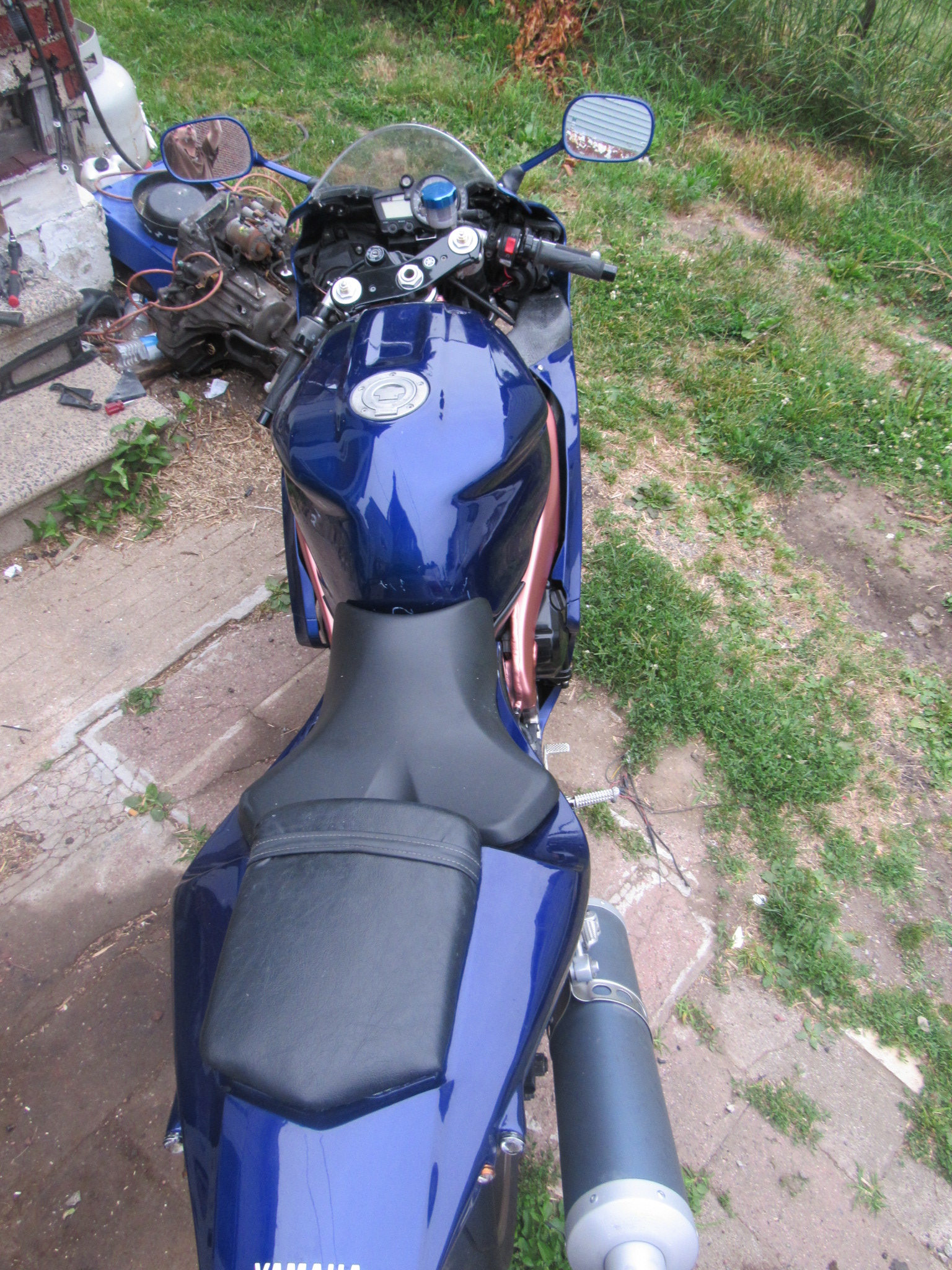 The paint job is crapola. I just did it to put color on the thing so I could ride it. There is so much fabrication going on with the plastics that I didn't want to invest any serious time into it until I shook out the bugs which is a good thing because there are a few cracks. I'm not surprised by that at all. I'm surprised there aren't more because I used completely blasted plastics to begin with. Why use clean ones if you are just going to hack em up anyway. I've gone out at 5:30 am on Sunday with open highway and run it wound out far about 6 miles to see if the front could take the air pressure and there are a few very small spots that need to be beefed up but all in all it held up very well. I'll be able to turn in into actual ram air w/o a problem and I think I might even add a rider cooling vent that compresses and allows the air to expend before exit (in theory if you are going quick enough it should cool the air).
Aside from the obvious 07 08 front end and the indicator integration, the bike has the 03 front end complete. It has the 03 shock with 01 swing arm - It actually feels better with this setup. It has 03 motor with a PC3R that is currently disconnected since I don't have a decent map yet. I know I am forgetting a boat load of stuff. (any have a stock map w/ exup delete for the 02 -03 PC3/PC3R - PLEASE msg me)
Anyway, I decided I needed some more upgrades so I just got 09 R1 Forks and an 09 R6 front rim, 09 lower triple.... (I'm pretty sure I can use the 02 top plate with an 09 lower - we'll find out.. So.. yeah - I also ordered a new chain because I thought I was getting a deal on a standard D.I.D. O-ring chain that I bought last year. I adjusted 40 feet out of it yesterday from only 2000 miles - and it rusted even though everything including my tires was soaked with chain wax.
Upgraddes - Double dose of R1 awesomeness....
Will paint the wheel of course...