Discussion Starter
•
#1
•
Hey all,
Time for another review. I recently picked up a Kushitani K-0592 white perforated leather jacket. As someone who HATES the logos and brand names typically splayed all over moto gear, this fit the bill as having no such decoration and...after I overcame the initial sticker shock, I can't imagine wearing anything else for casual riding. It is amazing. There is, quite simply, nothing vented quite like this for summer riding.
Here's a shot: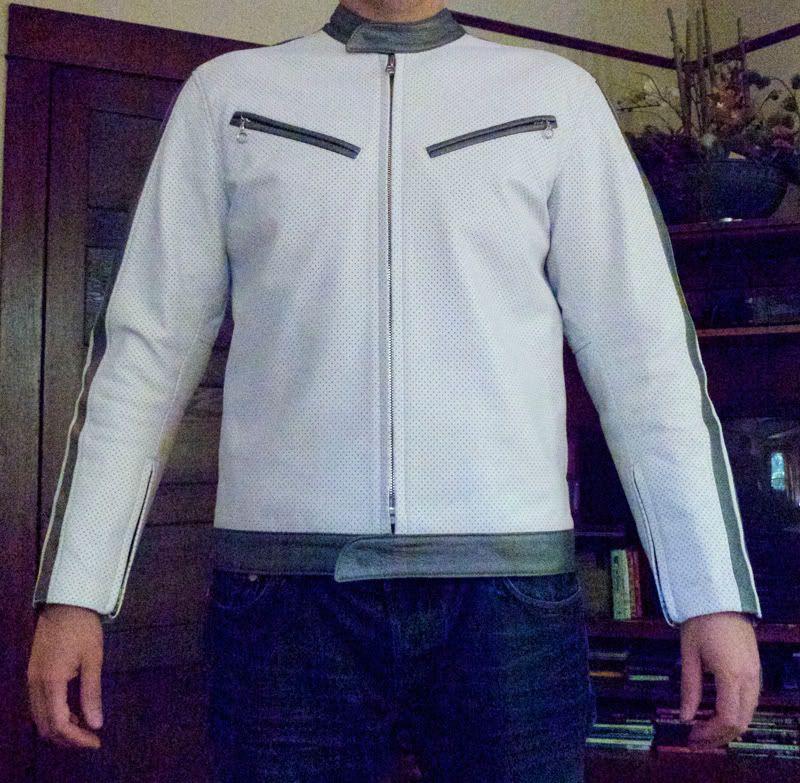 The breast pockets are kind of useless (as usual), but it does have two interior pockets in addition that will easily hold a phone, eyeglass case, etc.
In terms of fit, it is cut for a particular body style. I was told it's designed to fit the average Japanese rider (whatever that means) and so I had to get it a size larger than I normally would as male Japanese motorcycle riders have shorter arms (the sleeves on the size "L" were definitely too short). Also, it should be noted that it is a straight cut in the torso, it's designed more for a street fighter, rather than a sport bike stance, but certainly works just fine on an R1 (it just doesn't fit you tight like leathers). To be fair, it's for casual riding. I would not canyon carve or do anything aggressive while wearing this.
The size LL that I got was a little loose in the upper torso area, but this was solved with the addition of a chest plate (cha-ching! at the cash register), which filled out the jacket and makes it fit more properly. Of course, you can never be too protected, so I don't feel bad about the chest plate.
Back to the venting. With the exception of the collar, and base of the jacket, there is no part of this thing that isn't perforated.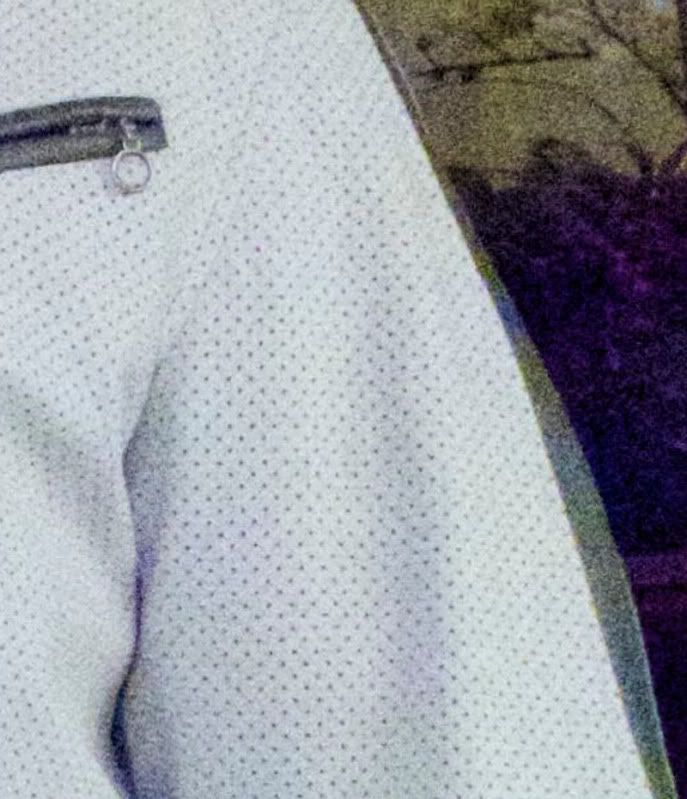 Air flows through the think like you aren't even wearing a jacket. of course the bonus is that it's not textile so it won't melt in a crash on a hot day either (fingers crossed...). The zippers are as toothy as a wood saw, so there's no fear of them coming undone, and it is exceptionally light as well. I can't recommend this jacket enough.
As an FYI the jacket came with shoulder and elbow armor included and I added a Forcefield back pad insert pro and a Kushitani chest plate separately.
So there you have it.