Discussion Starter
·
#1
·
The ALL NEW Annitori RL "Gen 2" Quickshifter!
The BEST just got better!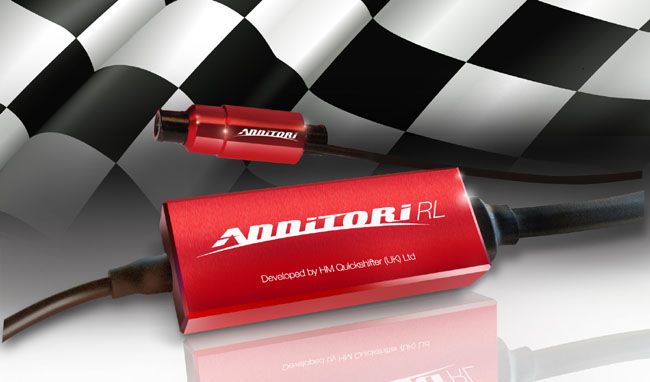 Everything you know which made the original RL one of the hottest products ever, now even better with these "Gen 2" upgrades:
__________________________________________________

* Processor / Controller body design is "flat" now. We had customers commenting that the round body shape was hard to mount on the many flat surfaces of the motorcycle. This eliminates this concern.

__________________________________________________

** We have changed the "click key" setup method to a button on the backside of the controller. Many racers, and some of the newest OEM bikes, use unusual ignition setups where "clicking" the key on and off was not easy or useful. With the change of the Gen2 to the button method, virtually every type of motorcycle out there can enter setup mode easily.

__________________________________________________

*** Lastly, and most importantly, we have upgraded the electronics to the finest we have ever offered. We do this each time we have a release, but this particular time we decided to invest in "a step higher" setup that allows for a more stable electronic platform, including a brand new output section and much faster processing. With these changes we were able to take advantage of the faster processing to tweak our algorithms even further, for the fastest, smoothest and most consistent shifts ever available.

__________________________________________________

​
And still ALL of the features that have made the Annitori RL the finest Quickshifter option available:​
* 100% Digital Operation - No moving parts or mechanical switches to fail, ever.

* Lifetime Warranty against design malfunction or defect

* STAND ALONE design - No interface issues, no added hassles, never a mis-communication - everything in the RL is self contained operation

* HM's Strain Gauge sensor - Same technology used by MotoGP and World Superbike - nothing is better, period.

* HM's Intelligent Ignition Controller - the "heart" of the design, and what makes every other product pale in comparison

* HM's Digital Signal Processor - complex algorithms compensate hundreds of times per second to manage the strain gauge signals for flawless operation

* UP or DOWN shift pattern operation - the RL operates in either direction; can be changed anytime and as often as you want.

These are just some of the features of the RL Quickshifter to get everyone started. Please let us know if you have any questions, happy to assist and get them sorted for you.
​