·
Finally bought a liter bike
Ever since I bought my first motorcycle I always lusted for a pair of aftermarket wheels. I could never bring myself to spend $2k+ on a set ESPECIALLY if they only fit one model bike. As I was skimming through the Appearance & Mods category on this forum, I saw a thread on these wheels and couldn't believe how sexy they were. It got even better when i saw that they were a universal fit AND that Superbike Unlimited was running a jaw dropping promo on them. With that trifecta in place, I quickly sent a PM to SBU and ordered a set.
Shipping time was ridiculously fast and I was really impressed with the great customer service and communication from SBU. The wheels arrived in a large padded box with no visible damage to the outside (props to FedEx for not treating the box like shit lol) I felt like a kid on Christmas while opening the box. Contents of the box included the wheels, spacers, and instructions.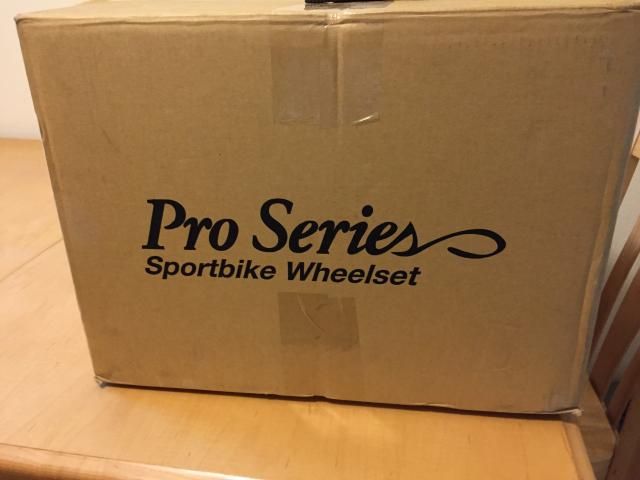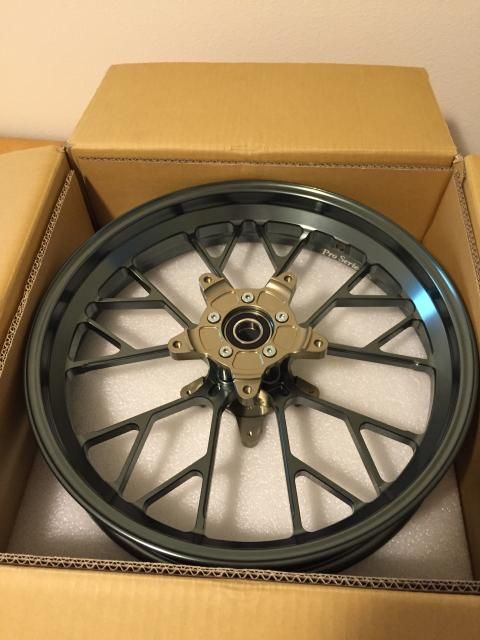 The first thing I did (after wiping my drool off the wheels) was pick them up and feel the weight of them. They are noticeably (but not drastically) lighter than the OEM wheels. The magnetic gray color has a real nice pop to them and they look even better in person. One disappointing thing I noticed about the wheels is that my brand new Driven sprocket didn't fit. The OEM wheels have a 6 bolt pattern, while the RK's have a 5 bolt pattern. That seems to be the trend with most aftermarket wheels (marchesini, BST, etc.) I'm not sure why they do that. I went with the Superlite RS7 sprocket to give it that MotoGP look. Also, when purchasing the wheels, it was recommended that i get 10mm valve stems. I did so and i found that they were pretty lose when i bolted them up. My mechanic installed 13mm stems for a tighter fit.Time to get 'em mounted!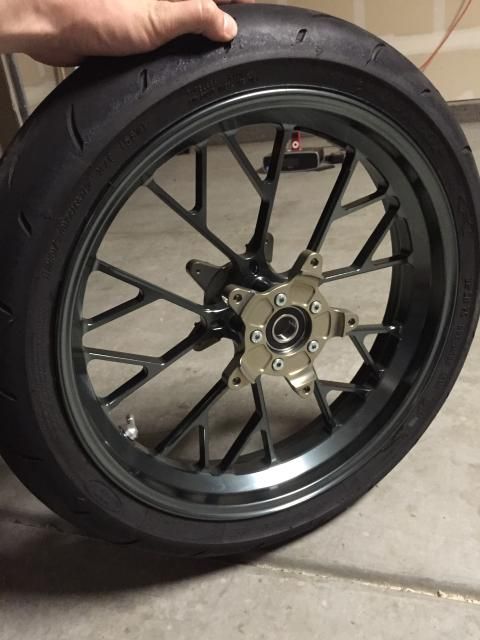 There was only one hiccup while transferring the rotors over to the new wheels. The rear brake rotor bolts were a real pain to break lose. One of them nearly stripped (i'll be replacing all of them) and i went through 2 T40 bits because they got a little warped. Mounting the rear wheel up to the bike proved to be a little challenging. You have to line up the spacers between the wheels and the swingarm and try to keep them all in line (along with that damn rear brake caliper plate...i hate that thing) while you slide the axle through. Once I got them mounted and cleaned up, I just stood back and admired them for a long time.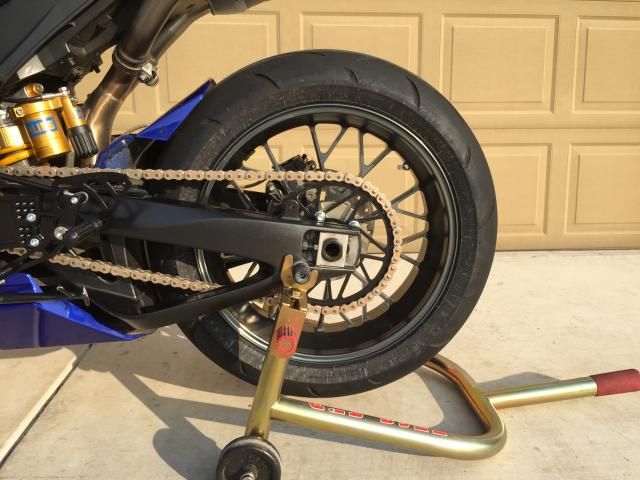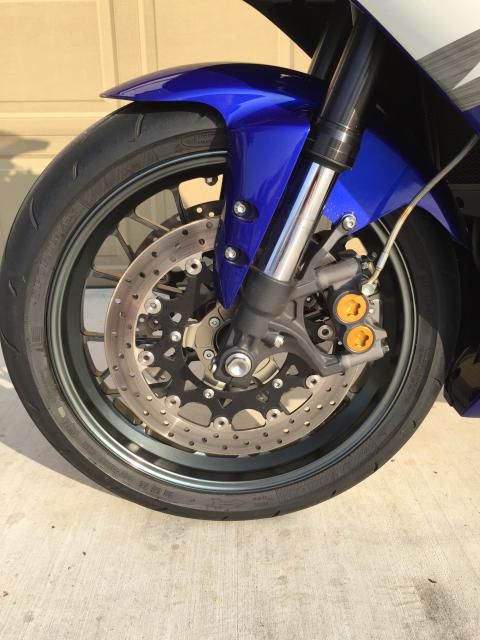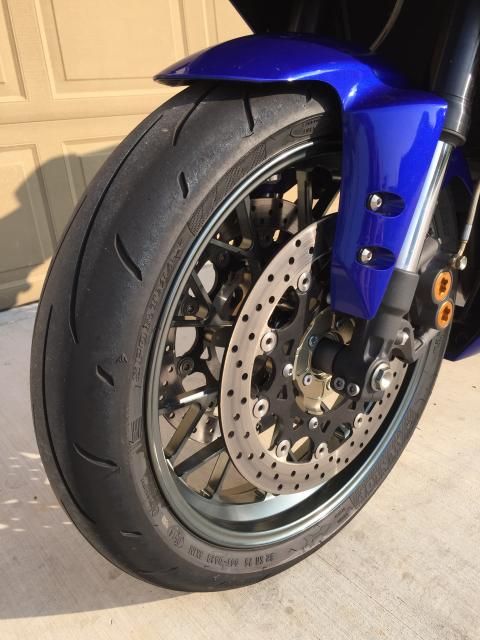 Unfortunately I won't get a true test of the wheels until i get out on track at the end of Nov. A quick run through the local twisties would have to suffice for now. Right away I noticed that the bike's acceleration had a little more gittup and the directional changes of the bike were definitely noticeable. I can't wait to get the bike out on track.
Overall, I am extremely happy with my purchase. The entire experience from placing my order to taking my first ride was awesome. To those of you on the fence on whether or not to purchase these wheels, i think you should. You will not be disappointed. The quality, aesthetics, universal fit, and price makes it tough to compete with. The only con I can think of is that they only come in one color. I personally love the magnetic grey but who knows what I'd do if there was a gold option lol I also know some folks out there that like that minimalist classic black. If color is that big of an issue, I'm sure you could get them PC'd or anodized with the extra money you saved by buying these wheels. I guess another con to getting these wheels is that I now want to buy some trick rotors and calipers to really give it that custom look. Here are pics of the sprockets that i found will fit these wheels. Any sprocket that is made for BST or Marchesini's will fit.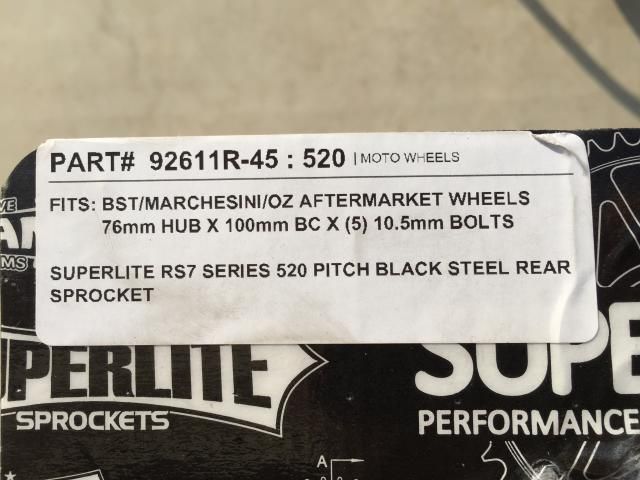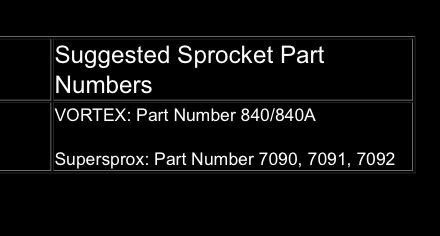 Hope you enjoyed my review and pics. I'll be sure to post more of my thoughts once i get back from the racetrack :riding