This machine is FOR SALE!
http://www.superbikeunlimited.com/index.php?route=product/product&product_id=5290
Our SBU 2015 YZF-R1 Superbike, as of
July 2018:
Feb 2018:
December 2017:
September 2016:
Shots from 2015:
Read through for complete details on parts and the build!
Here is the mostly complete mods list for the bike:
Chassis and braking:
Ohlins FKR Cartridge Kit

Superbike Specification Swingarm

Ohlins TTX GP and Pressurized Fork Cartridges
Evol Technology Rake-Adjust Triple Clamps
Brembo T-Drive Brake Rotors
Dymag CA5 Carbon Fiber Wheels
Brembo MotoGP 19x18 Master Cylinder
Brembo Flagship P34/38 One Piece Billet Nickel Calipers
Brembo GP Rear Caliper
Brembo GP Rear Master Cylinder
Underslung Rear Caliper Bracket

SBS Dual Sinter Brake Pads
Spiegler Brake Lines
Galespeed Remote Brake Adjuster
Superbike Unlimited Rear Rotor
Ohlins SD 047 Steering Damper
Carbon Fiber Subframe

Motoholders aluminum subframe
Pro-Bolt Titanium Bolts
Motoholders carbon fiber airduct
Electronics:
SBU ECU Flash
FTECU Professional Race ECU Package
FTECU Auto Blipper
Speedcell 2.5AH Battery
39N Superbike 5 Button Pod
PZRacing Lightronic

FTECU ABS Delete

Engine/Drivetrain/Cooling:
Superbike Head with Custom Billet Cams
Graves WORKS Full Exhaust With Moto1 / Carbon Canister
EK 3D 520 Chain
Driven Sprockets
Graves Motorsports Manual Cam Chain Tensioner
Motoholders Fairing Stay with Superbike Carbon Air Tube
MWR WSBK Air Filter
High Pressure Fuel Lines
Controls and other hard parts:
Attack Performance Rearsets with GP Pegs
LighTech Chain Adjusters
Attack Performance Lift Kit / Chain Guard
Evol Technology 50mm Clip Ons
Lightech Lever Guard
Motion Pro Rev2 Throttle
Cox Titanium Radiator / Oil Cooler Guards
Womet-Tech Axle Sliders
Womet-Tech MotoAmerica Frame Sliders
Domino SBK Grips
StompGrip
Fast Frank Racing captive/tapered billet wheel spacers
Fast Frank Racing Quick Change Wheel Kit
Bodywork and Carbon Fiber:
Lacomoto Carbon Hugger
Lacomoto Carbon Airbox Cover
Lacomoto Carbon Swingarm Covers
Lacomoto Carbon Front Fender
Lacomoto Pro Series Race Bodywork
39N Case Covers
Removal of all unnecessary OEM items
Last week, the tracking finally showed us what we'd been waiting for. That our bike was scheduled for delivery at Miller's Motorsports in Lemont Furnace, PA. As soon as tracking showed a next day ETA, our guys packed up and headed north.
Unfortunately, they jumped the gun and wound up hanging out in PA for a day, not getting much done. However, the following day the news came in that what we'd all been waiting for had come in.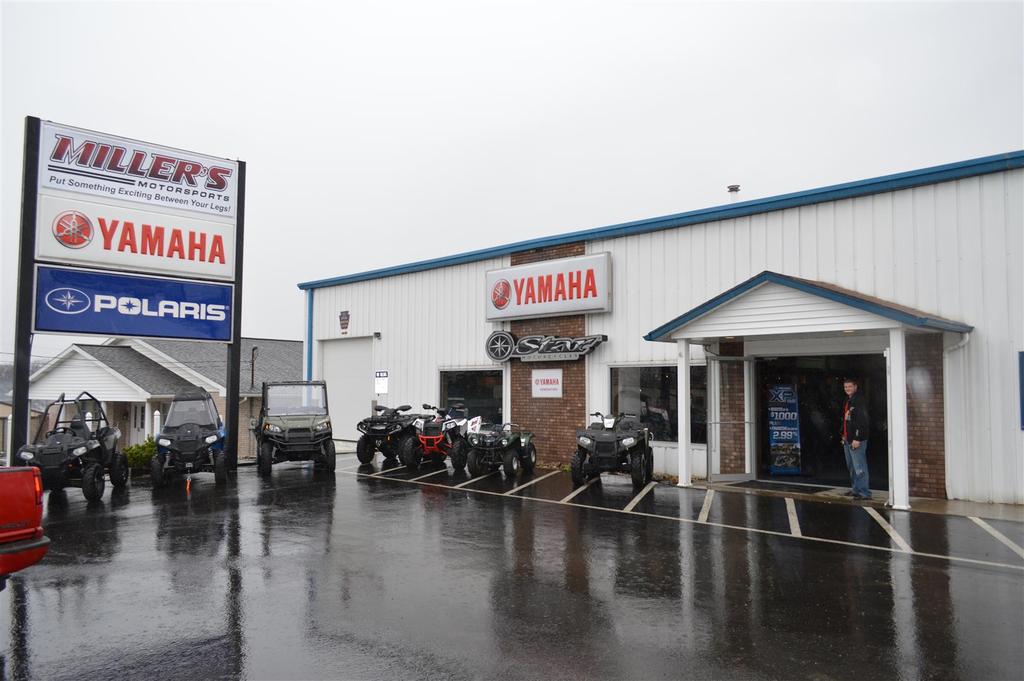 They had this beauty on display:
What we'd all been waiting for.
This was on a Tuesday. So the guys got the bikes loaded up and brought them back to WNC for a very hastily done tear down. We had 2 days to get these things ready for a shakedown at a nearby race track.
The first thing we did was remove a lot of parts and components we didn't want or need. This included all street parts, lots of little brackets and reflectors, all ABS components, including the hard lines, etc. All in all, we dropped around 20lbs just by removing parts the bike no longer needed.
The new CP4 power plant:
Of course we installed our
Graves full titanium exhaustt
:
This thing is absolutely beautiful.
Vesrah SRJLXX (RJLXX) brake pads
:
We've come to trust these over anything on the track.
Of course, we had to get some track bodywork on and we'd ordered some
Sharkskinz 2015 R1 bodywork
last year. This stuff is really strong actually quite easy to put. Sharkskinz definitely puts time into making this stuff correctly. We've got some more really cool bodywork coming, so stay tuned for that.
We added some other familiar pieces that we also used on the old bike, such as the
Graves WORKS 2.0 bar radiator cap
.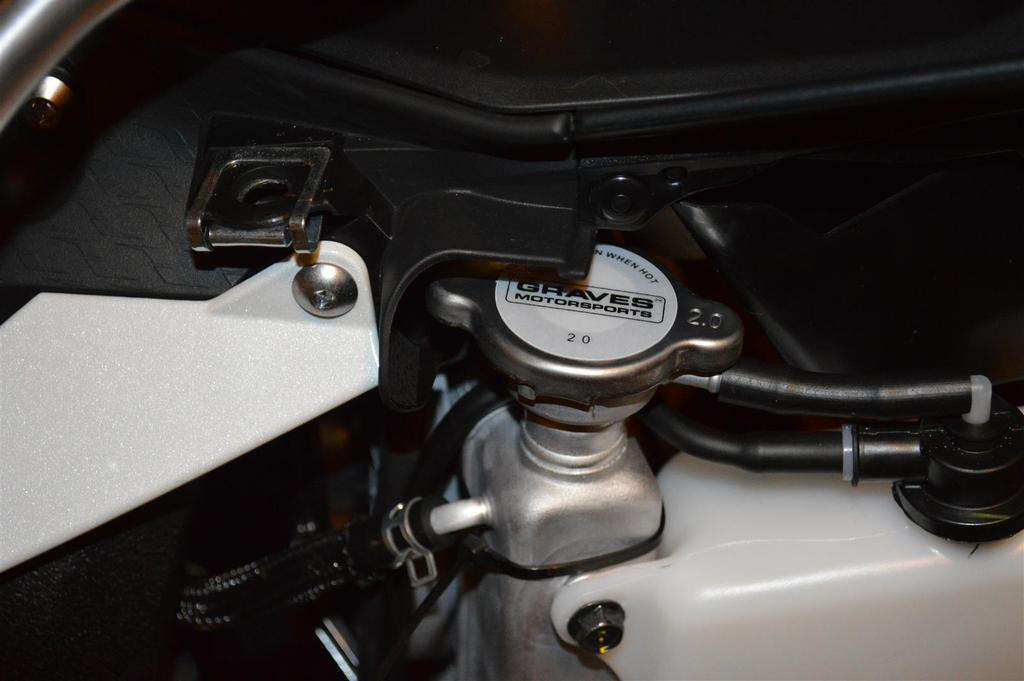 Here you see the
billet 19x18 Brembo master
, Motion Pro Revolver throttle and
Apex MFG GP clip ons w/Brake Guard
.
Galespeed remote adjuster
:
Of course we fitted an Ohlins TTX GP Shock Absorber
:
Next were GB Racing Case Covers
:
Ohlins adjustable steering damper
. Also seen is the Sharkskinz intake duct.
In the process of removing the ABS system, we used Spiegler lines we already had to route to our calipers. We've got some new sets coming in shortly.
From there, we put a base ECU tune on the bikes and tried to heat cycle the engines adequately and loaded up for the track!
While at the track, our guys ran into Frank from Fast Frank Racing, who was kind enough to provide some
captive and tapered wheel spacers front and rear
as well as
http://www.superbikeunlimited.com/p...racing-2015-r1-captive-brake-caliper-kit.html
for both bikes.
These things make life so much easier on and off the track. No worries of pieces falling out or banging into the rim, or having to align things perfectly. It's all just where it needs to be.
We didn't have time to change gearing on either bike and only had one bike running a shock. Despite that, the guys decided to enter a few club races to see how the bike performed.
HUGE thanks to Tea from
Pop Shadow Decals
for getting us our custom stuff done and shipped in a matter of days. She is a world-class designed and printer, so if you need vinyl or wraps, check her out!
Right away the guys noted that the bikes ran very strong, even on pump gas and with a very basic tune. With stock gearing, the front wheel lifts easily in third and the bike drives very hard off of corners. The bike did feel a little more nervous in some ways compared to the extremely stable 09-14, but it turned very well and just seemed to work. Both riders commented that the bike should probably have a damper, to help stabilize things under hard throttle.
On Saturday, we had a race incident, where an on-track rider took out one of our guys and the race was red flagged. Fortunately, he was OK for the most part and the bike held up very well. Not how we wanted to end our day, but things could have been worse.
On Sunday, we had Unlimited Superbike still, which was our last chance to get these things on the box (which was seeming doable at this point, even with minimal setup and even less parts). Both riders started from the back row and by lap 3, both of our guys were top 3, only behind Stefano Mesa. Unfortunately, in the process of installing the captive brake, one of the bikes did not have a secure TC wire, which grounded on the rear rotor and caused the whole bike to go haywire. He had to pit in before lap 4. Our other rider went on to achieve 2nd place. Bear in mind, he only had an ECU tune, brake pads and the ABS delete we did.
All in all, we're thrilled with the weekend. Stay tuned! Really cool stuff is coming for the Superbike build.