So a few weeks ago, before the forum went through it's "down period" I made a thread looking for testimonial from owners of the Ducati 1098. I was considering trading in my 2006 Kawasaki ZX-10R, which I loved. There was absolutely nothing wrong with the Kawasaki. But...some how I ended up pondering making the jump and giving the Ducati a try. There are a ton of opinions when it comes to the Duck. Some good...some bad. But that's the same with anything.
I decided to pull the trigger and got rid of the 10R. It took a few weeks to get the 1098 I ordered in. I went for a red, 2008, base model. The S would have been nice, but I was already spending more than I had ever spent on a motorcycle before, and I thought the standard would do just fine. I picked it up saturday and rode it home in the dark. I would have to wait till Sunday to get out and really experience what the Ducati had to offer.
It's not normal to have 65 degree days in November in Colorado, so I was thanking my lucky stars that I had a decent chance to get out on the new bike. It's 180 degrees from what I'm used to with the Kawasaki. Even taking it moderately easy and breaking the bike in, you can tell the power, torque and short gearing will be extremely entertaining. I don't anticipate missing the 15-20 hp that I've given up, in any way shape or form. I've heard that the handling out of the box on the 1098 can be a bit odd, but mine seems to be fantastic. once you're line is set, it's as if you could take both hands off the bars and it would ride itself around the rest of the turn. The brakes are absolutely insane. They really
are
scary.
At this point, I'm 100% happy with my decision to try something different. I'm falling in love with the Ducati already. Reliability and maintenance remain unproven as I've only put about 250 miles on the bike so far. But assuming things go smoothly, I don't anticipate anything worse than any of the other bikes I've owned.
Yeah yeah...enough babble...here are a few pics...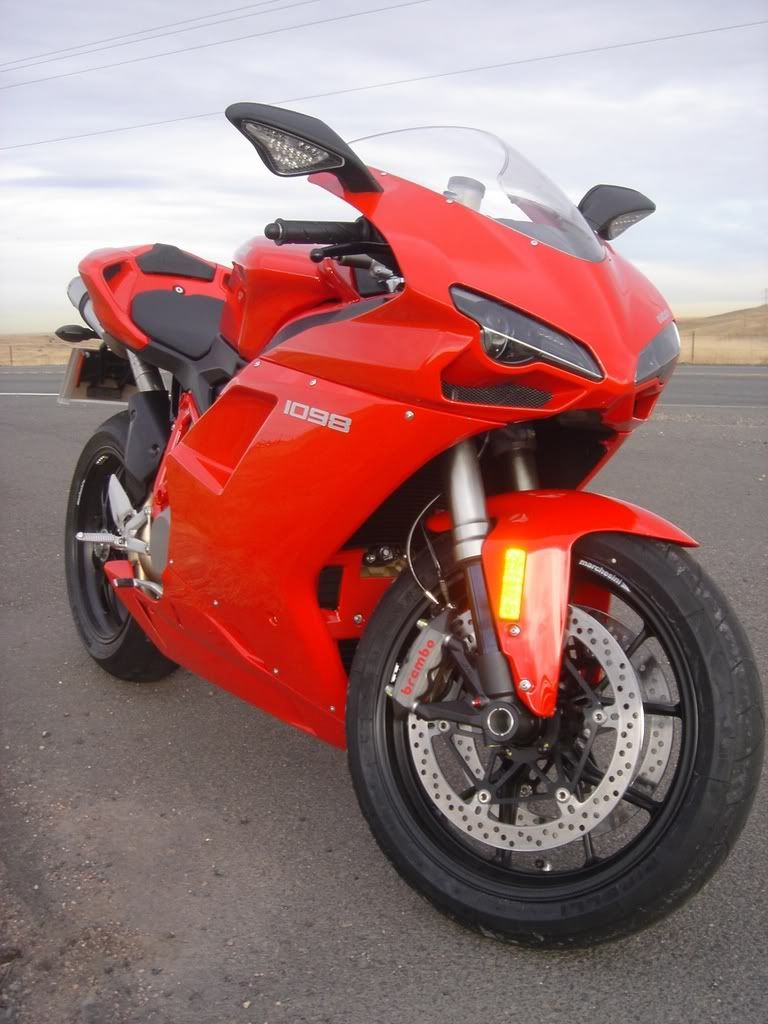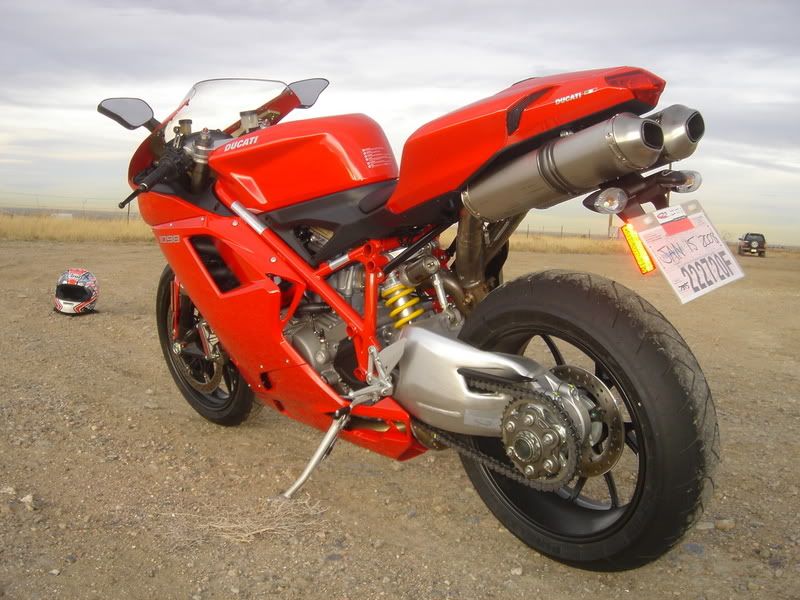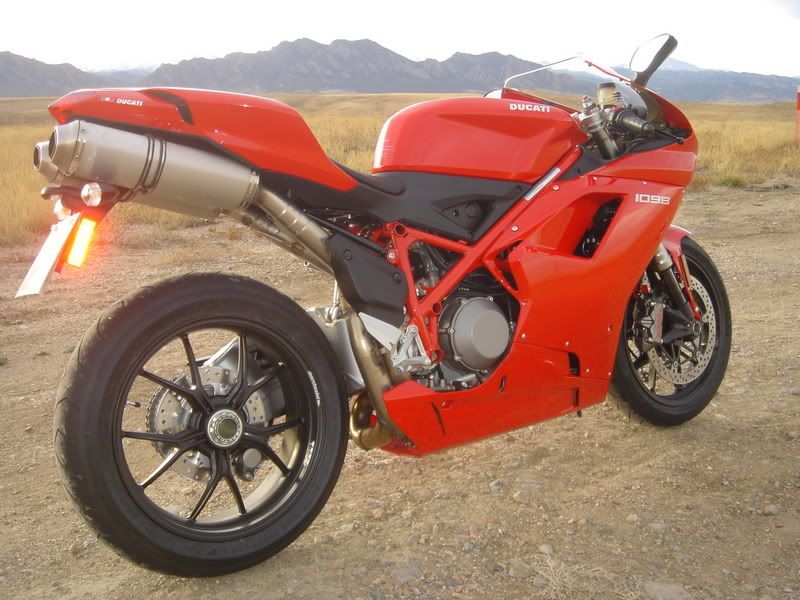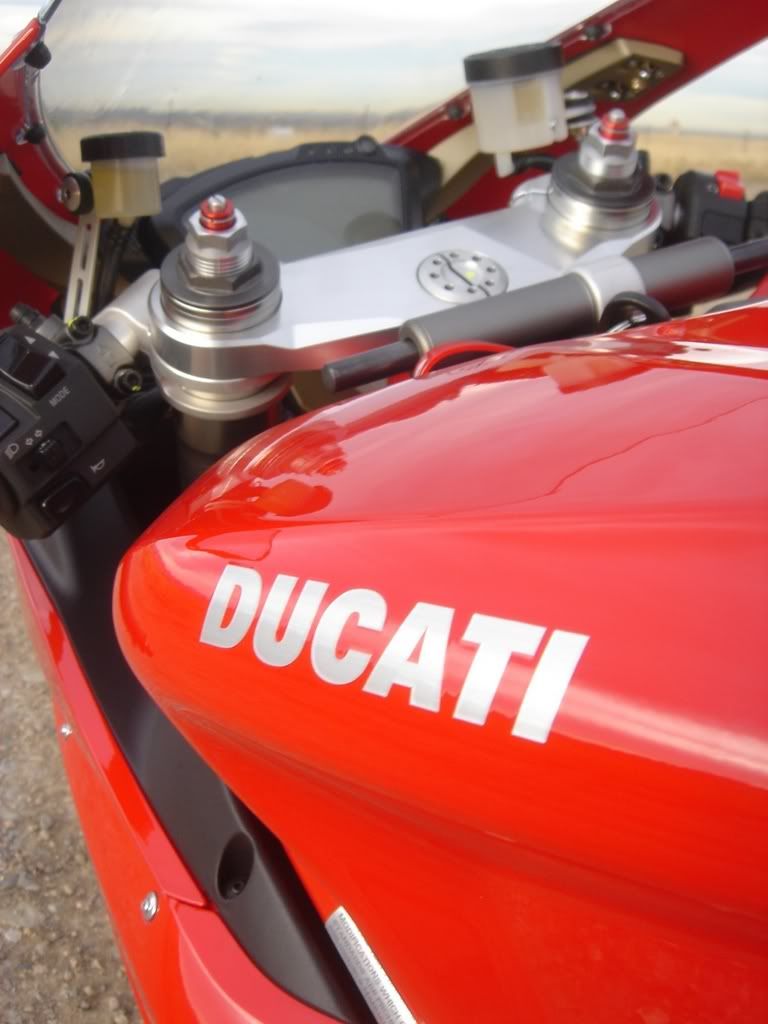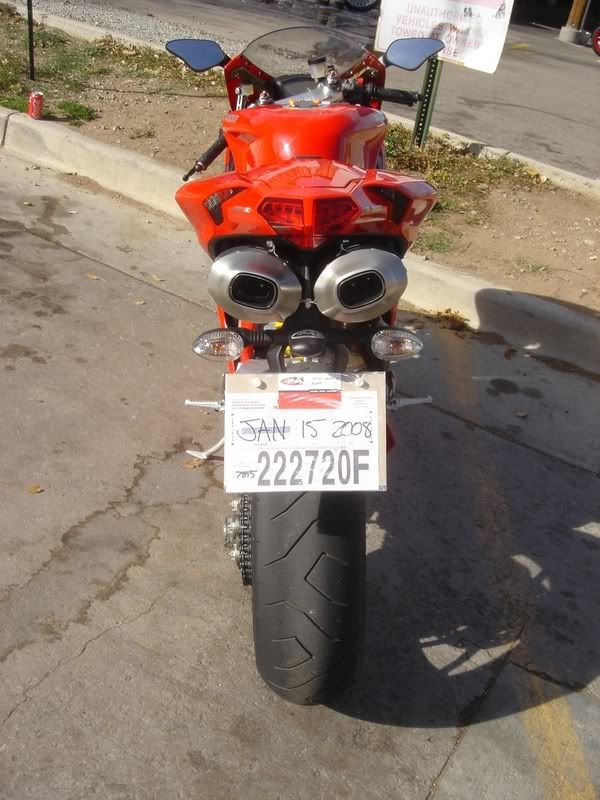 Oh hell I guess I should throw in a pic of the old dog she replaced...I owe her that much... :lol