Discussion Starter
·
#1
·
I figured I'd finally start this thread as I've been acquiring parts over the past couple months and finally took delivery on my R1M yesterday. From '06 50th Anny, from my last '12 R1 build and everything in between, this fresh build should turn out to be a good one :drevil:
Let's get the party started! :crash
2015 R1M delivery...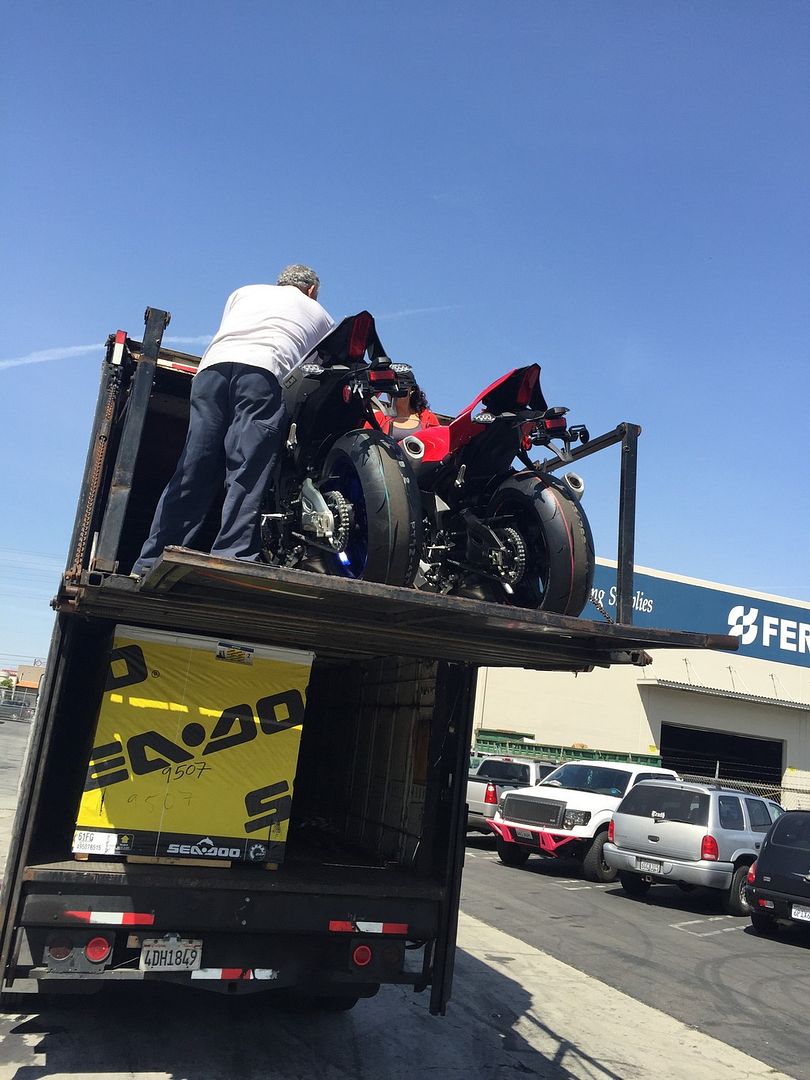 Made it home and the first mod as installed within the first 5 minutes... Graves Spools so I can put it on the rear stand :lol
She's alive...
First round of parts pre-delivery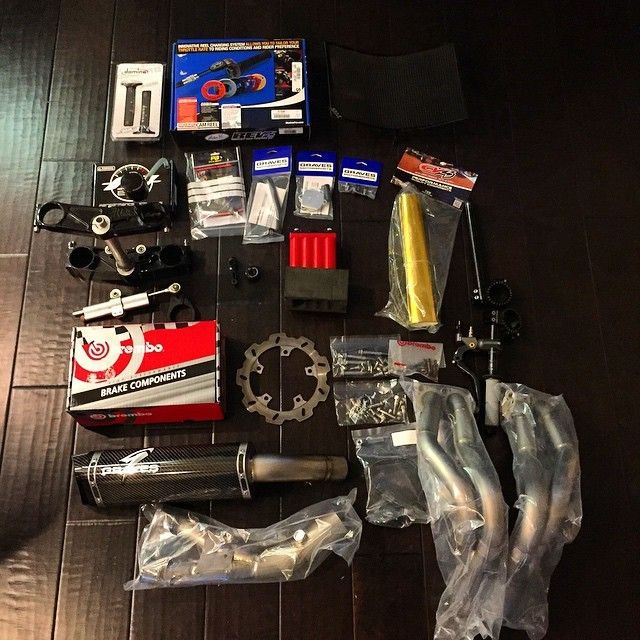 These showed up as well...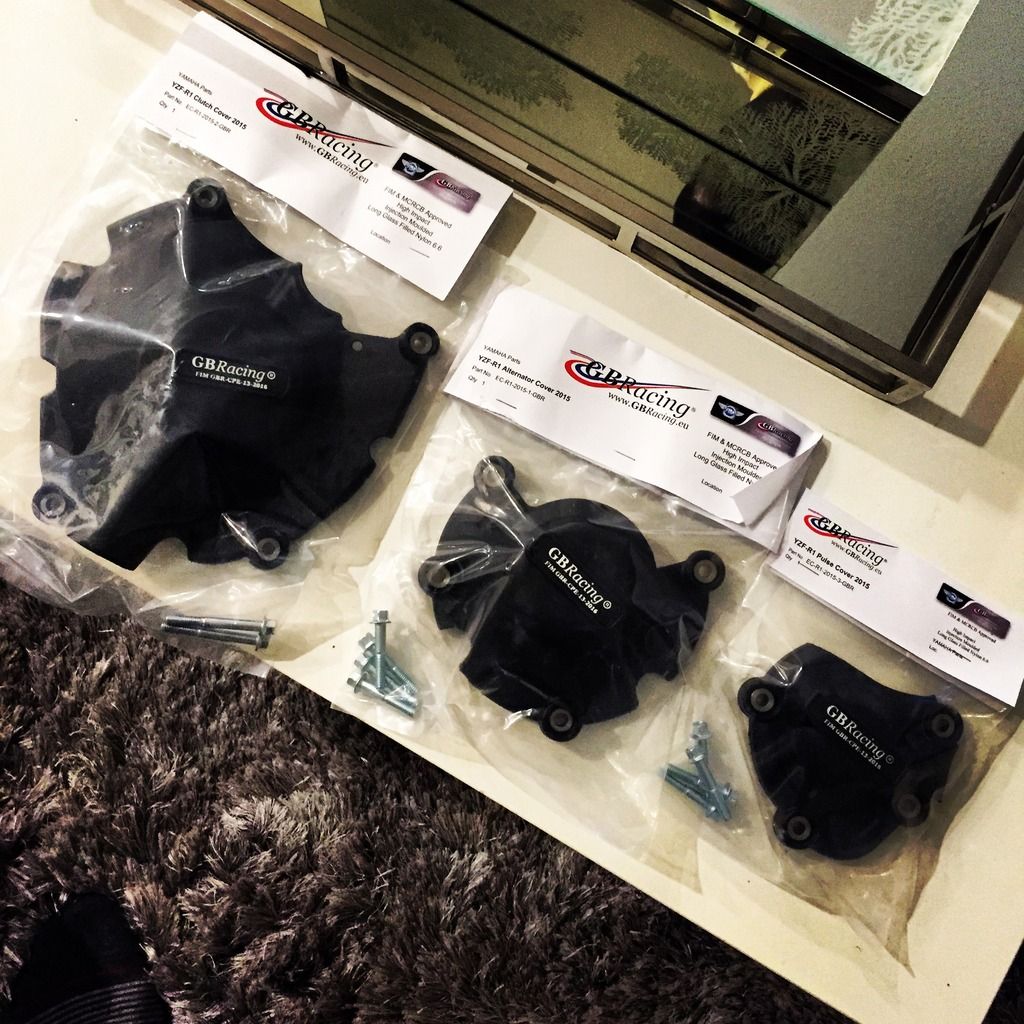 I need to run to Home Depot and grab a 6mm x 1.0mm thread tap to switch to GP-Shift, but I did start a little weight loss project last night once I got settled in. The R1M is giving off that "new bike smell" in my garage so loud it's intoxicating...
Curb feelers, stickers, reflectors, and passenger pegs removed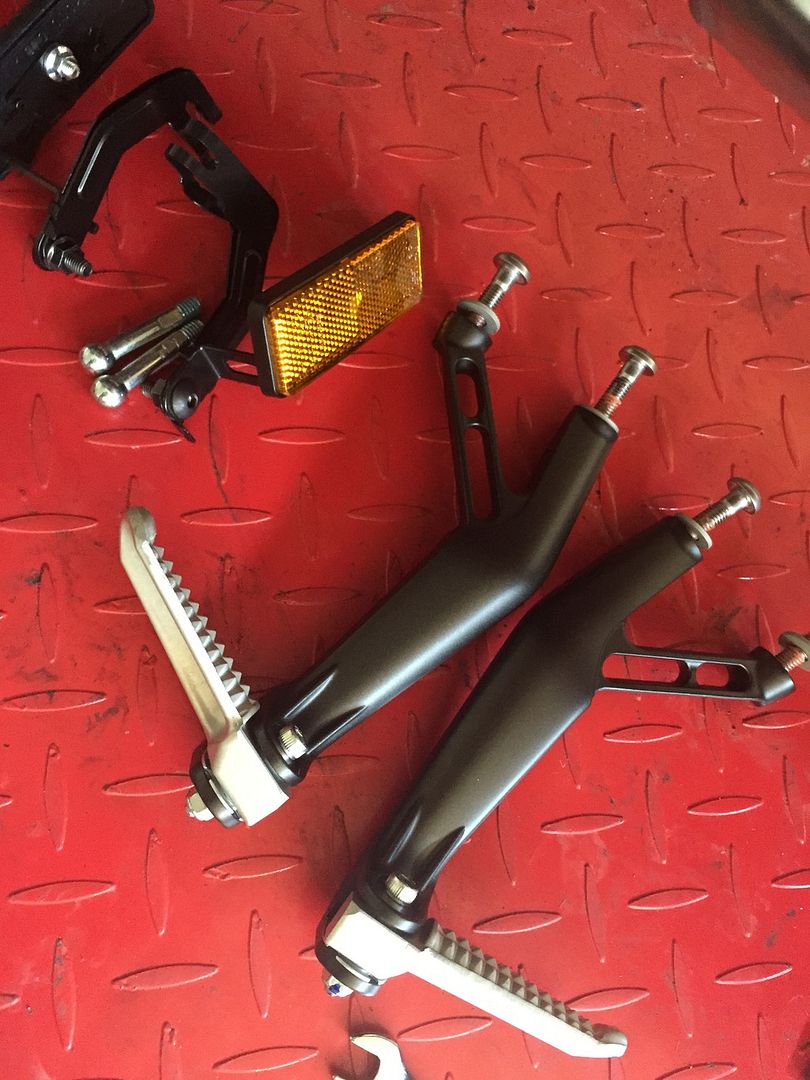 That dash...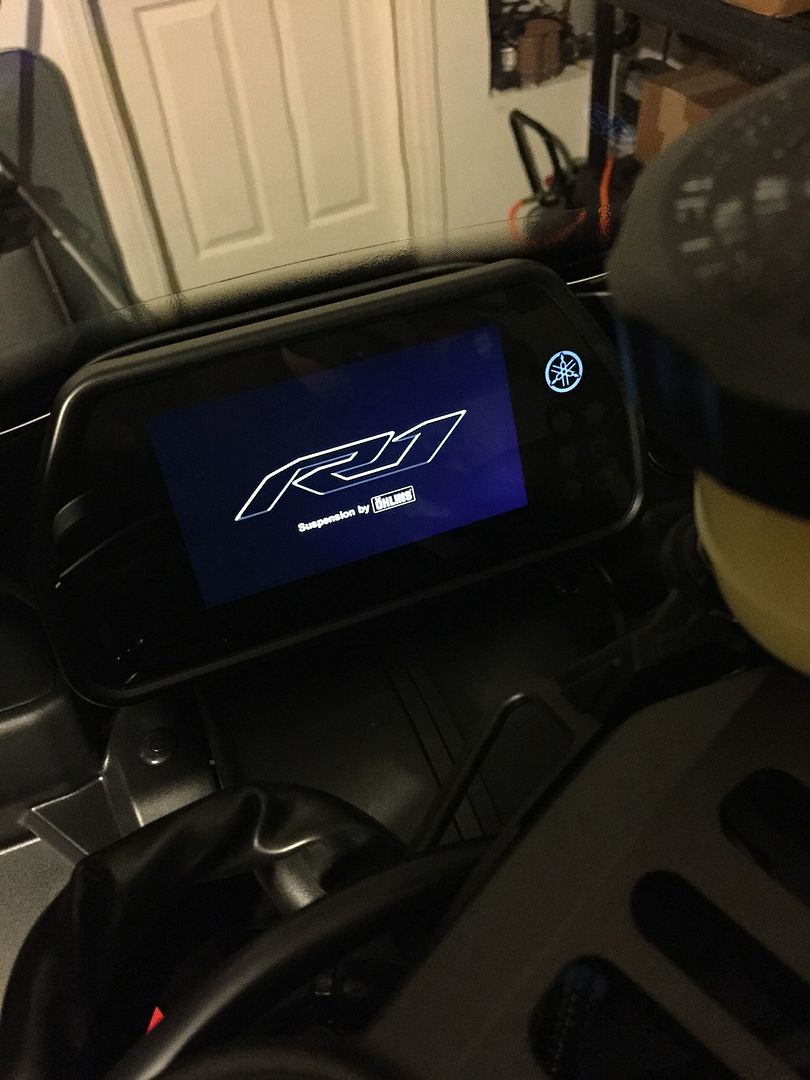 Notice the spring rate from the factory on the R1M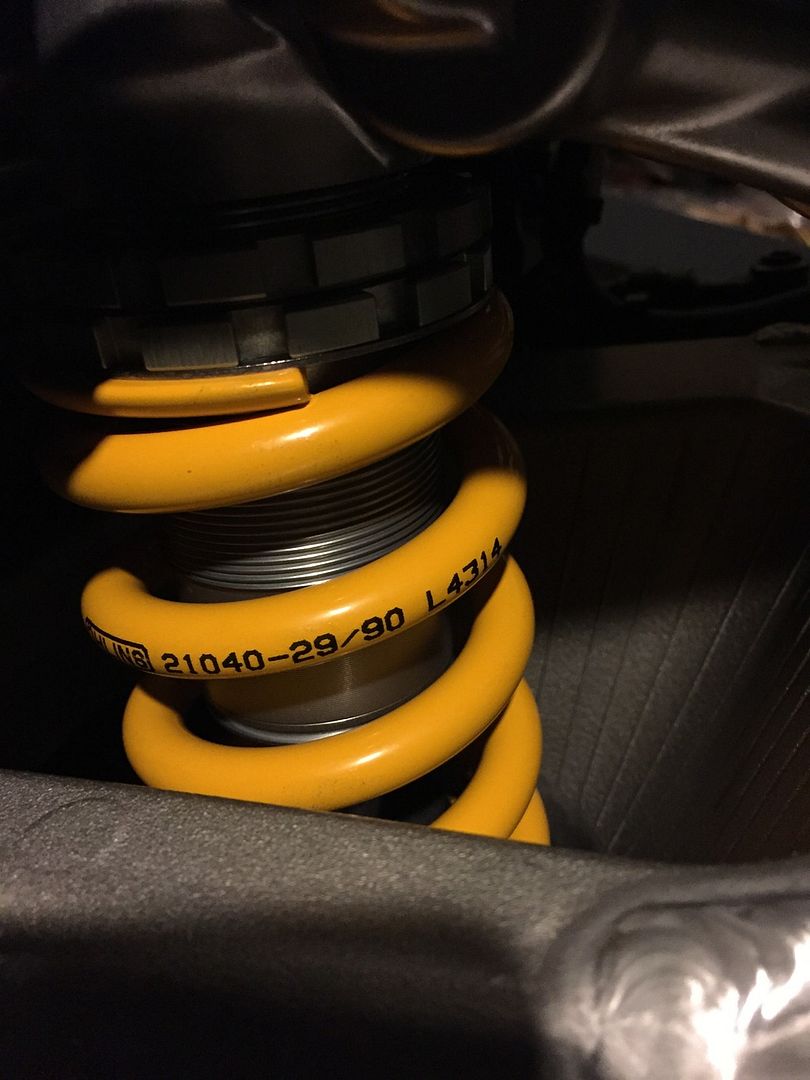 Remove the seat, and you'll notice a familiar setup to the 09-14 with slight improvements (and more bolts :crash)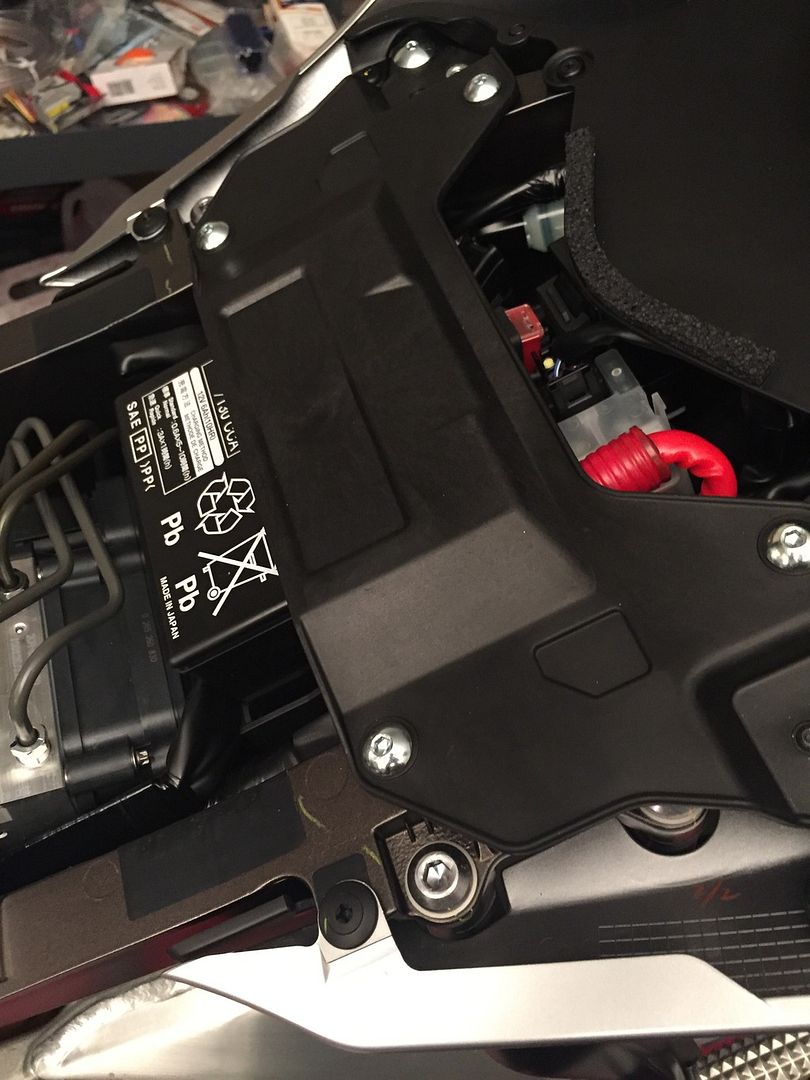 The human sensor- the IMU located under the battery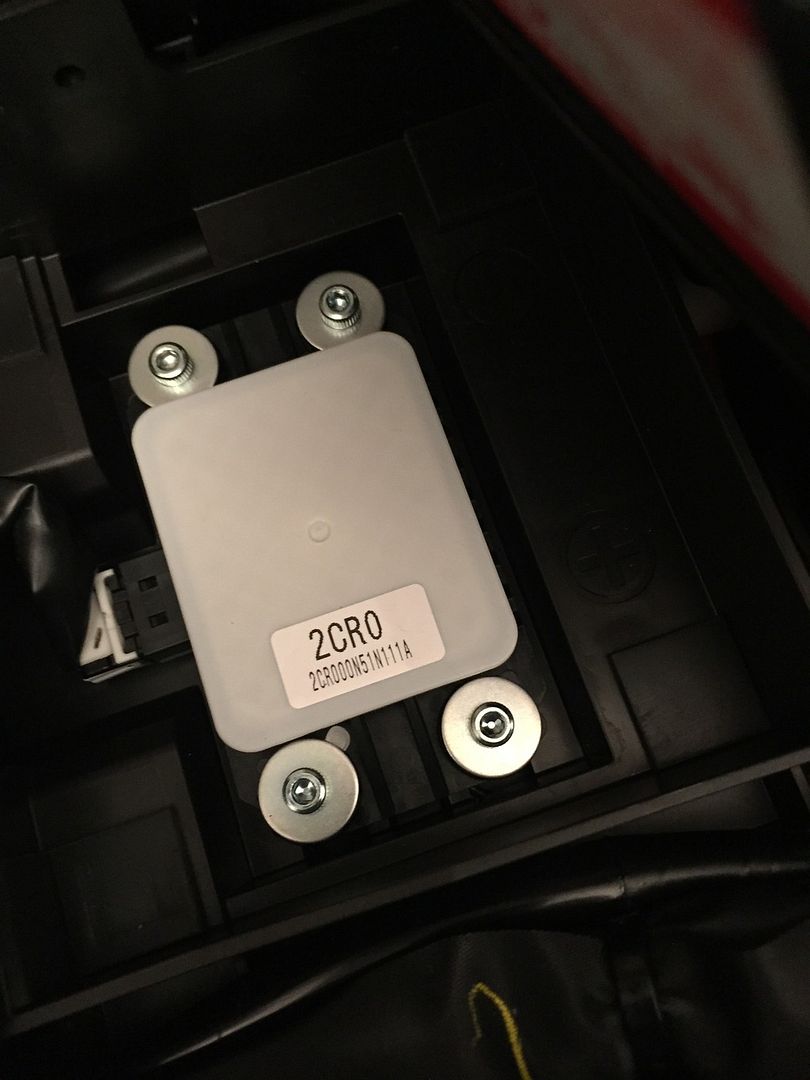 A lot more electronics means a lot more wires hidden under the fairings...
I had to locate the ECU and remove it for reflashing
Bench flash - Uploading the Gravespec flash file...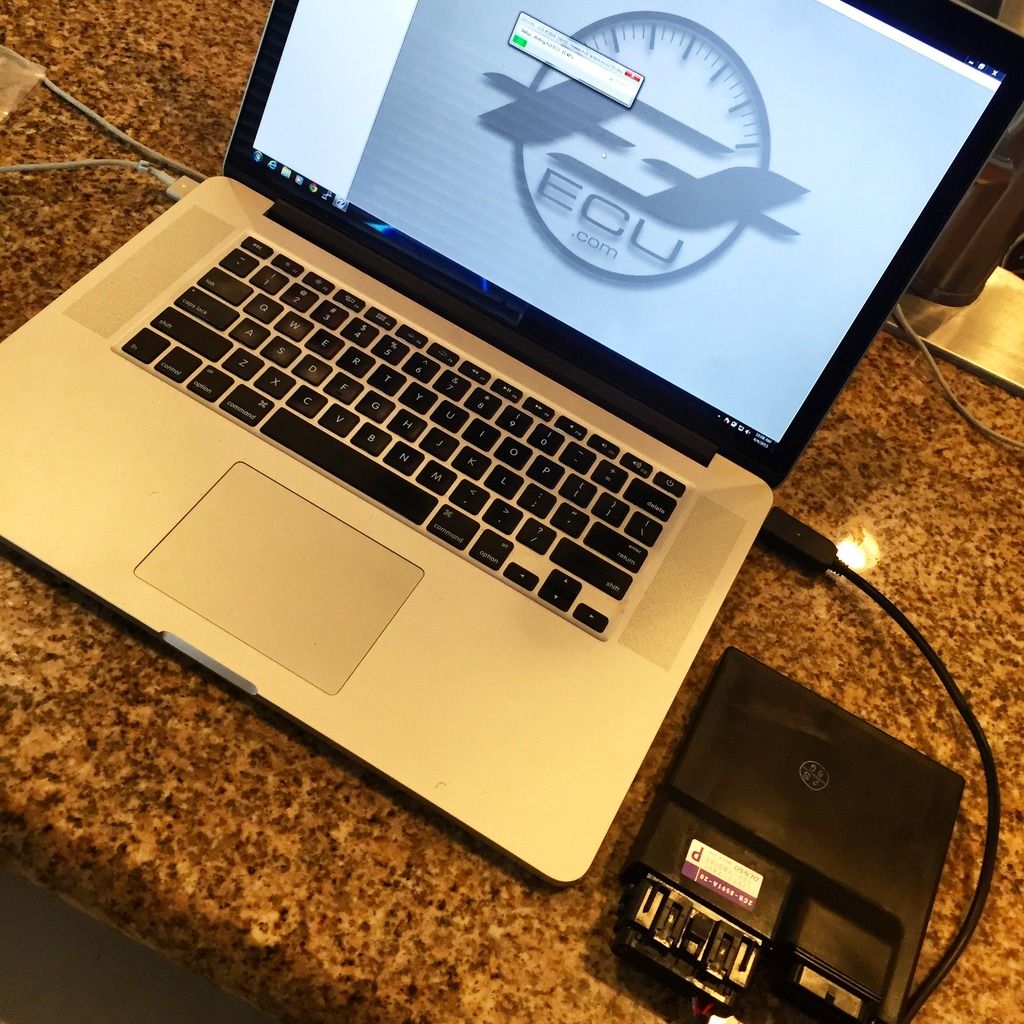 More updates with a little more detail to come. :drevil: