Welcome to Venom Squadron R1-016.

This squadron is NOT a "MC"(Motorcycle Club) but just a group of riders in the states of Alabama, Florida, Georgia, North Carolina, South Carolina, Mississippi, Kentucky, Tennessee, Virginia and West Virginia. It's a place to meet local members in your area for rides, events, bike nites and social gathering.

To be a member:

1) Live in the southeast region (AL, FL, GA, NC, SC, MS, KY, TN, VA and WV)

2) Own an R1, preferable but not necessary.

3) Place an R1-016 Sticker (required to be a member) anywhere on your bike that's visible.
**Click on link to get your sticker**

Sticker Thread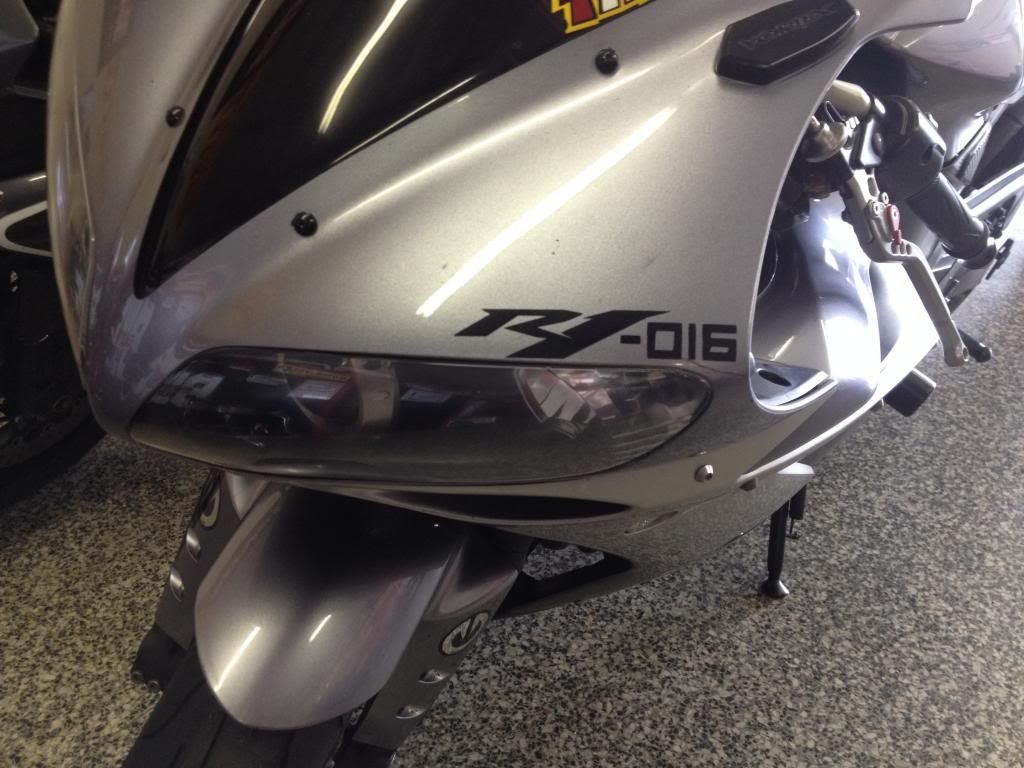 **These are the R1-Forum Squadron Rules**



1) Choose an insignia/name that does not sound like a gang. Names like "Dragons," "Reapers," "Devil Worshipers" and "Bloods" might sound cool, but they draw unnecessary and unwanted attention from John Q Law, and make us look like a bunch of posers. Your squadron name should be representative of the region you live in, and should reflect positively on this forum and its members.



Venom has been chosen and will remain this name

:flex:

2) DO NOT DO THINGS THAT WILL MAKE THE REST OF US LOOK LIKE JACKASSES. Stand-up wheelies through school zones, rolling burnouts in a church parking lot, or just plain discourteous behavior. Use your common sense. I'm not saying that stunting is banned, but just do things in the appropriate environments. Illegal or dangerous riding is grounds for suspension or a ban from the squadron.

3) Elect a C/O who will be responsible and has a great deal of experience with riding (and who isn't too busy), and then respect the decisions this person makes on your behalf. If the C/O is unreachable, respect the decision of the X/O. This is not about a power trip or throwing around a lot of weight, but these people will need to disseminate a lot of information for the rest of the squad and are responsible for maintaining the image and are accountable for the behavior and activities of their squad mates and squad. This responsibility should not be taken lightly.



Already elected

:hammer:

4) Official Squadron activities must be passed through your C/O to be approved. Unofficial activities are encouraged as well. There are a lot of great people on this forum, so don't let yourself be discouraged if your C/O is not available or unreachable.

5) ALL THE RULES OF CONDUCT THAT APPLY TO THIS FORUM APPLY TO THE VARIOUS SQUADRONS.

6) Membership has some basic requirement. Foremost, they need to be a member of this forum, NO CRIMINALS (you know who you are), and I think there should be a minimum age of 21 (sorry young guns), though I will leave all of this to each Squadron Commander to enforce.

If you are under 21 please PM myself, the XO, or admin for approval. Please give at least 24hours before you get a reply.
PM CO
PM XO
PM Admin

7) Have fun.

8) Respect other squadrons, and not spam or interfere with the operations of another squadrons.
8a) If there are inter-squadron squabbles, A Mod will step in and settle it with the help of the squadron leaders (don't make me do this).

9) Finally, DO NOT DO THINGS THAT WILL MAKE THE REST OF US LOOK LIKE JACKASSES.

**Please post this in this thread to join Venom Squadron R1-016 :fact **
"I (type your name) from (City and State) have read the Venom Squadron rules and agree to the rules for joining this squadron. I understand this is strictly voluntary and will not hold the R1-Forum, staff, or members liable."